Wave with the basket in front as the theme helps owners of Super Cub 125 cars to come up with ideas and desires for their pet drivers. However, in order to level up the Super Cub mask, it needs to be reworked before it can be installed. If you love the Super Cub mask basket, visit Hoang Tri Shop right away to get help equipping your pet driver right away!
You may like: Super Cub chain sprocket replacement set
To be able to install the Super Cub's storage basket, it is necessary to reset the position of the Super Cub mask . Therefore, customers need to agree and accept to drill holes at the mask position of the vehicle to be able to attach the patch as well as fix the basket on the Super Cub mask . This product needs to know about techniques and supporting tools, so customers at home who can't buy and install it themselves need to visit Hoang Tri Shop for installation support.
The Super Cub mask front basket has 2 options for customers:
- Basket in front of the Super Cub stainless steel mask: With stainless steel material, your pet will shine at first sight.
- Black Super Cub mask front basket: For customers who love simplicity and small hole design, they can choose black basket.
The Super Cub mask front basket is a moderating product but still retains the aesthetics of your pet. In addition, this is also a solution to help pet drivers without a trunk, a small trunk like the Super Cub has more space to store their personal items. You can immediately visit one of the two branches of Hoang Tri Shop for advice and installation support for your pet.
Address 1: 158 -160 Han Hai Nguyen, Ward 8, District 11, HCMC
Address 2: 586 Pham The Hien, Ward 4, District 8, HCMC
Phone:  0909 4747 13 - 0909 5030 25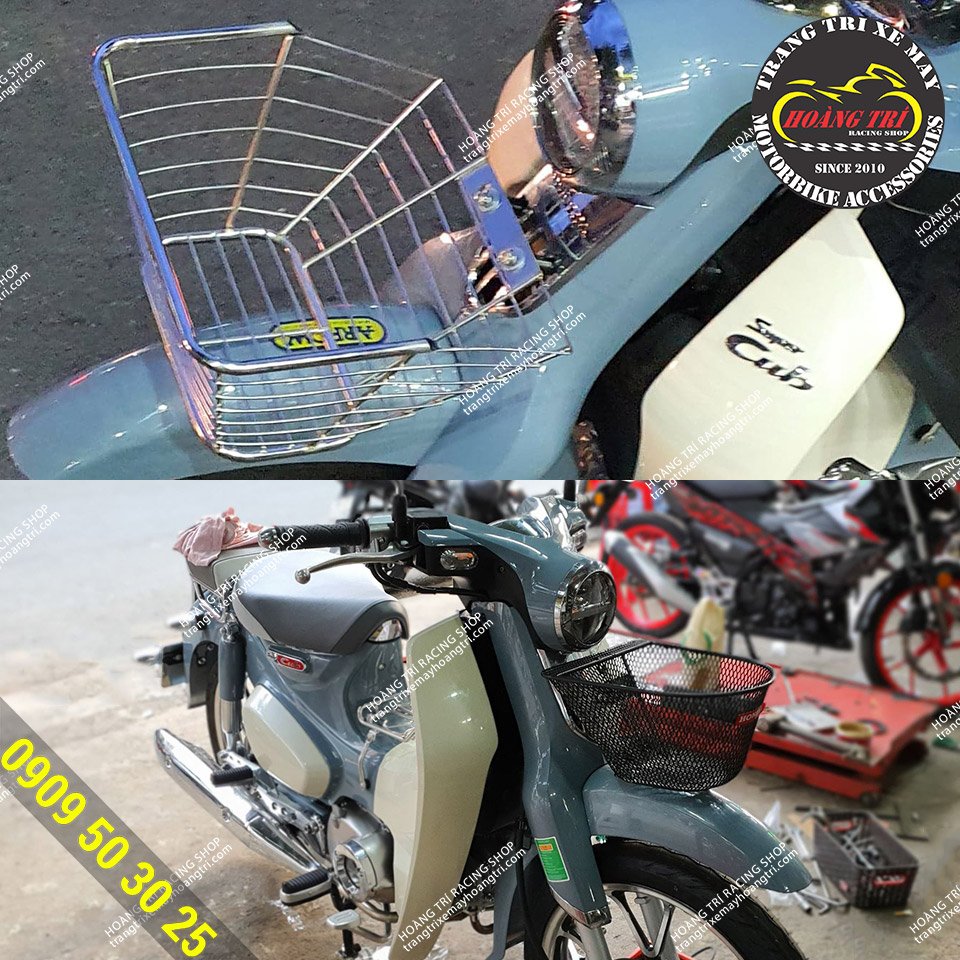 Super Cub 125 makes a basket in front of the mask with 2 options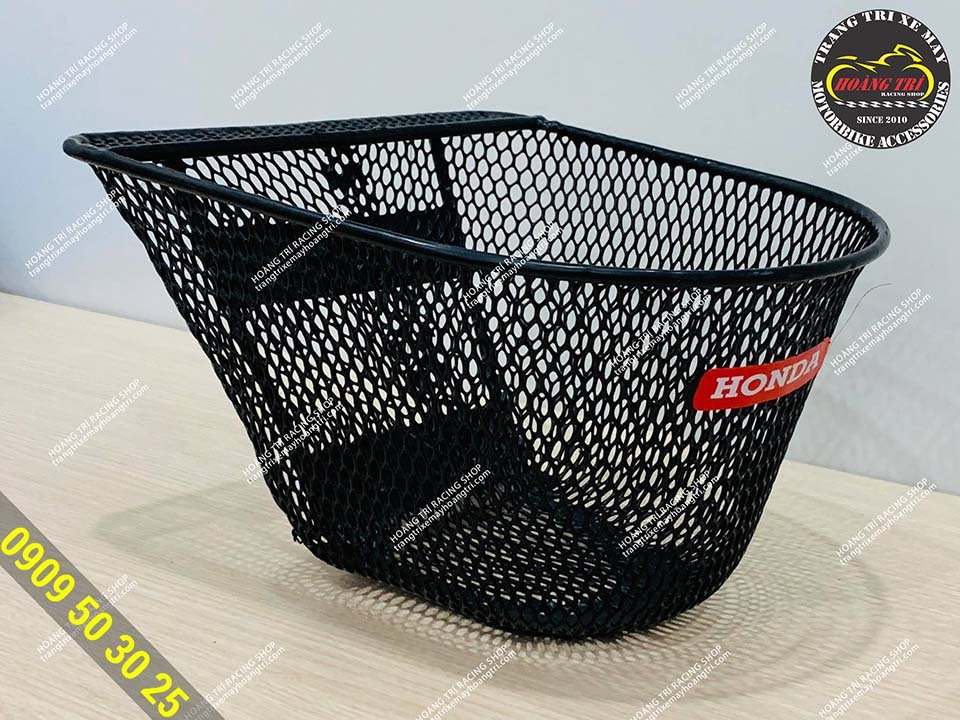 Black Super Cub mask front basket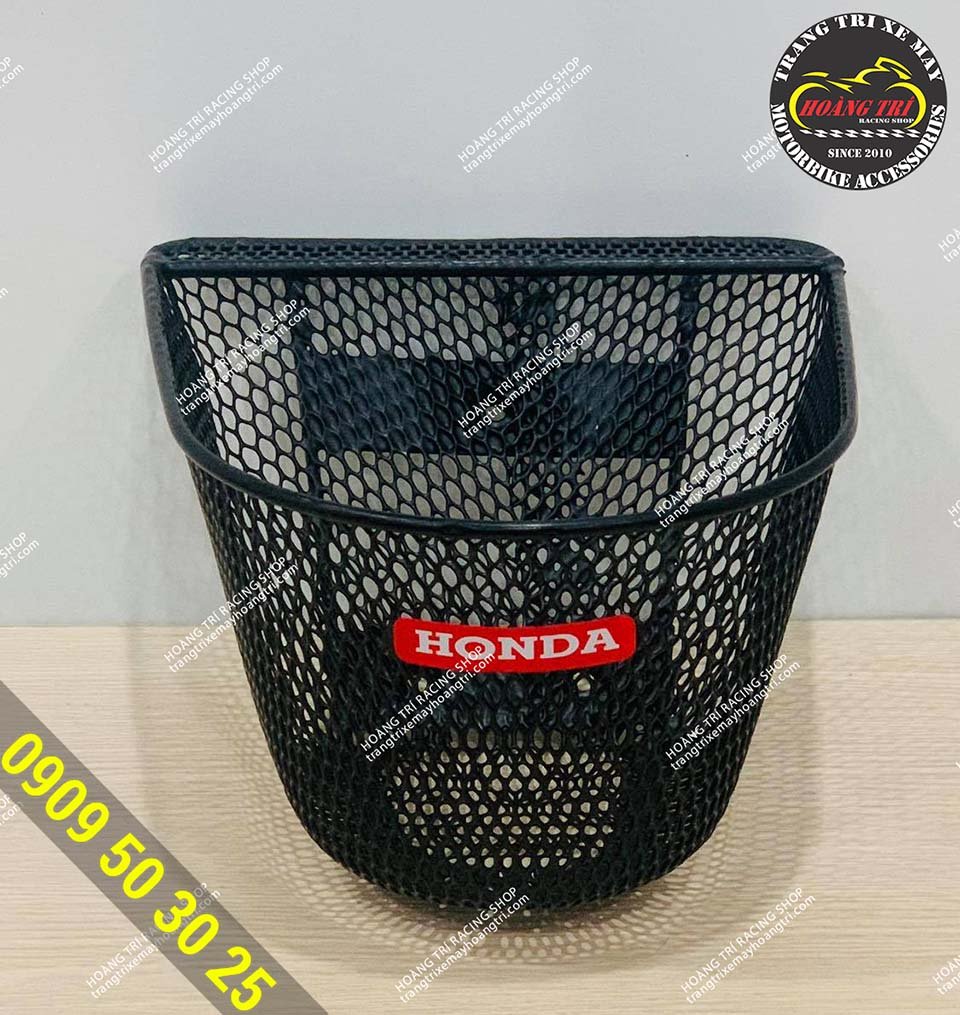 With a small hole design, you can put small personal items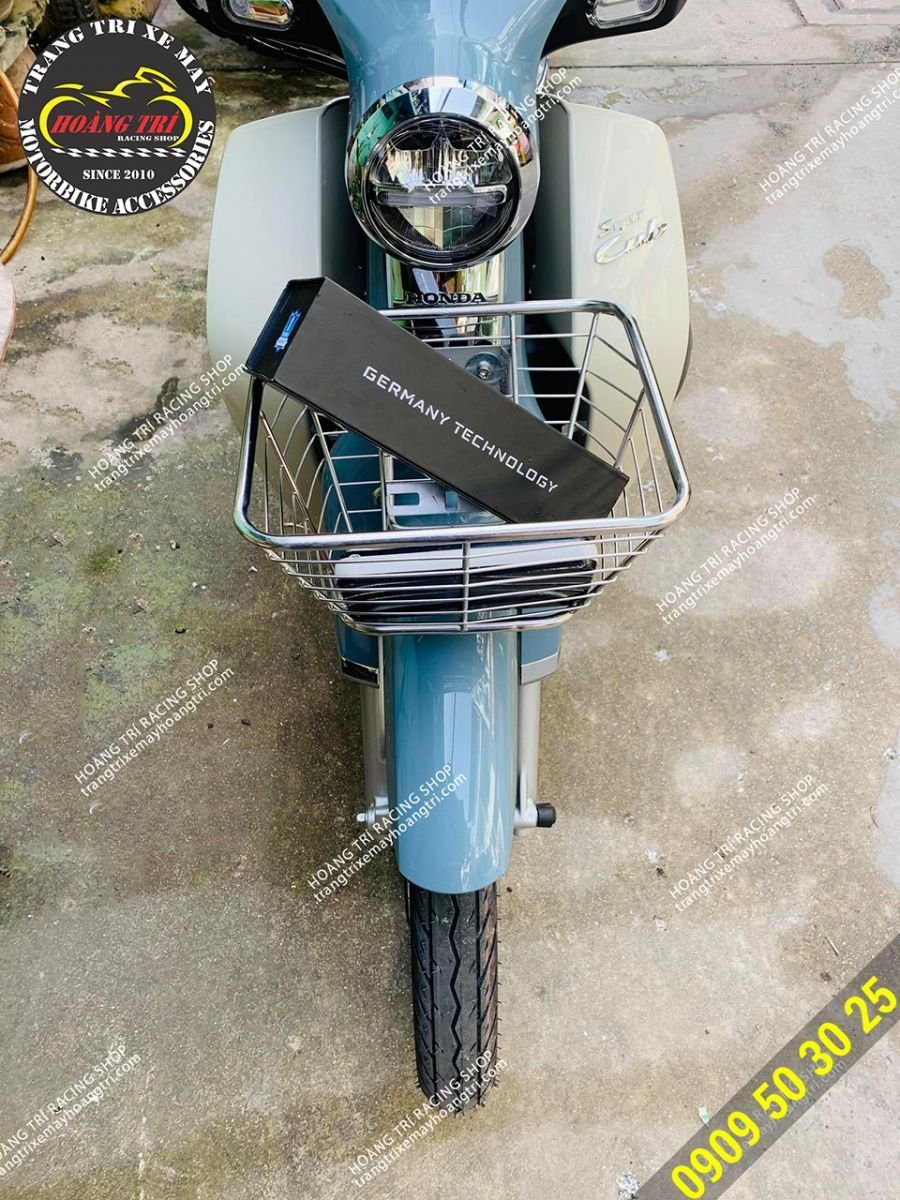 One more pet driver chooses a stainless steel basket model to equip his pet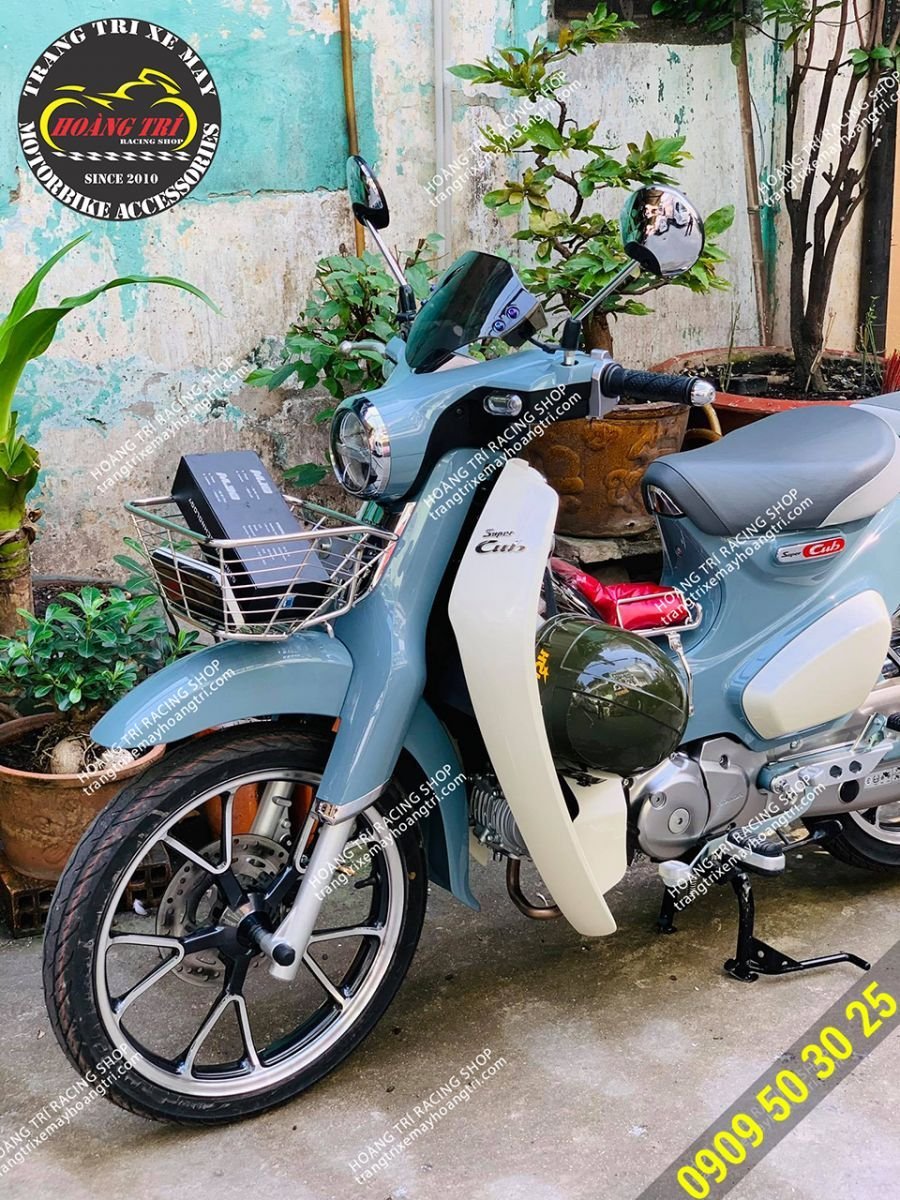 Drilling is required on the mask to install this basket model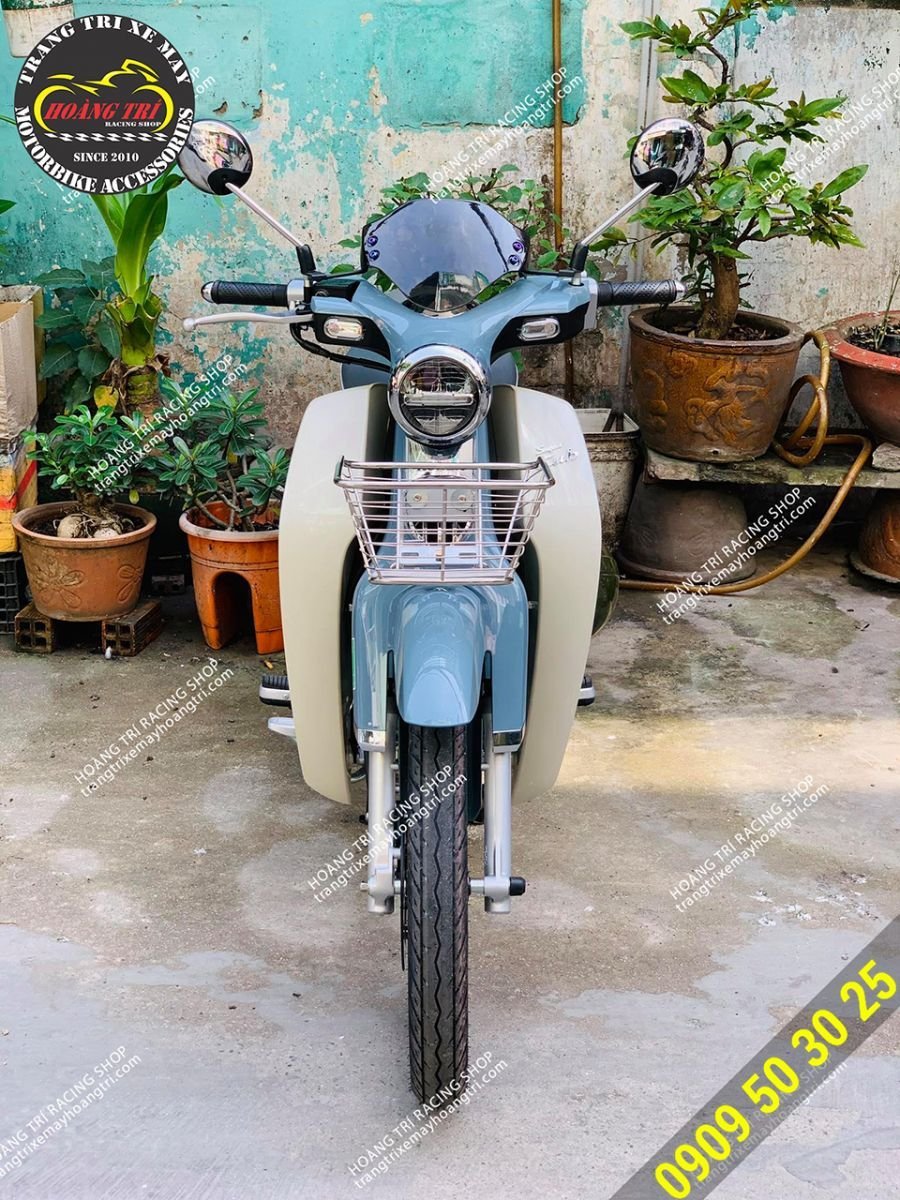 Face-to-face with the Super Cub after the stainless steel mask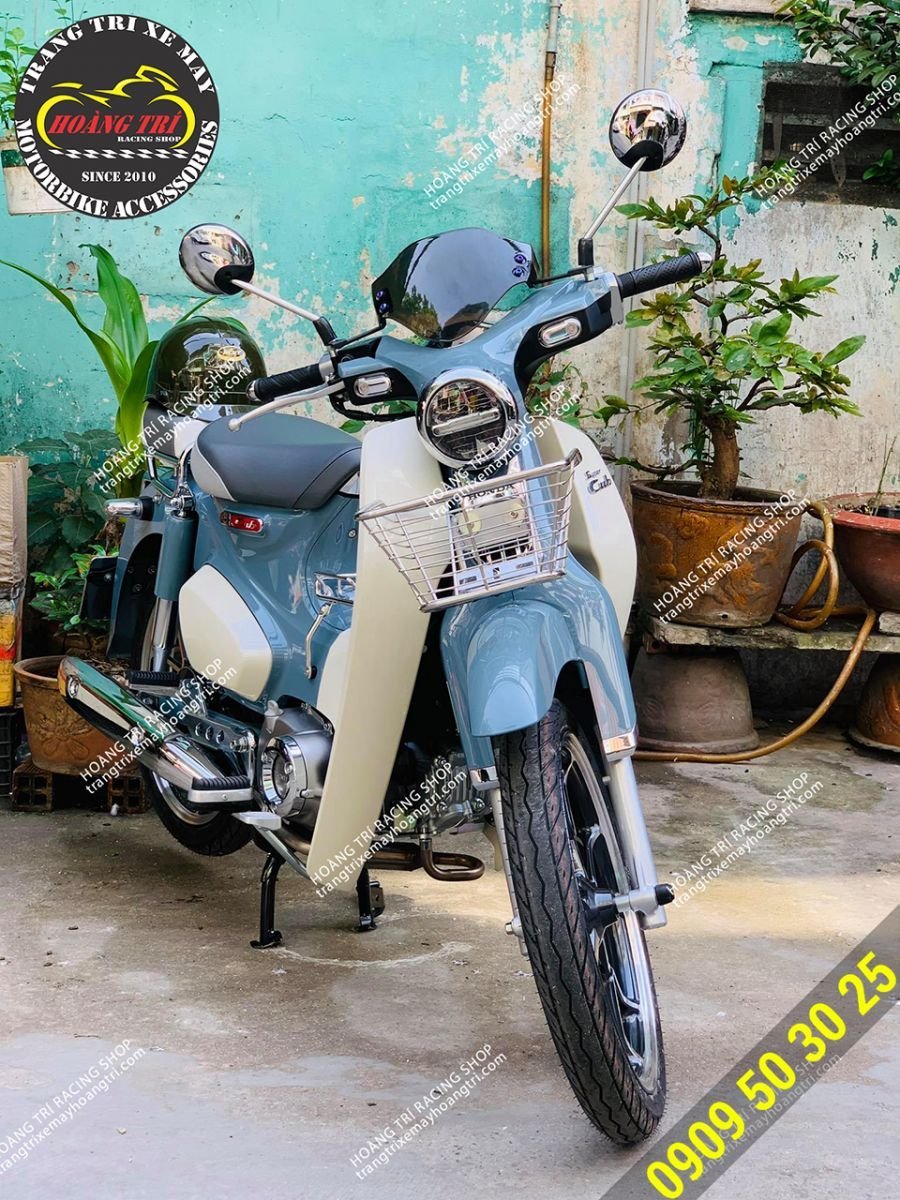 The basket is sturdy and anti-rust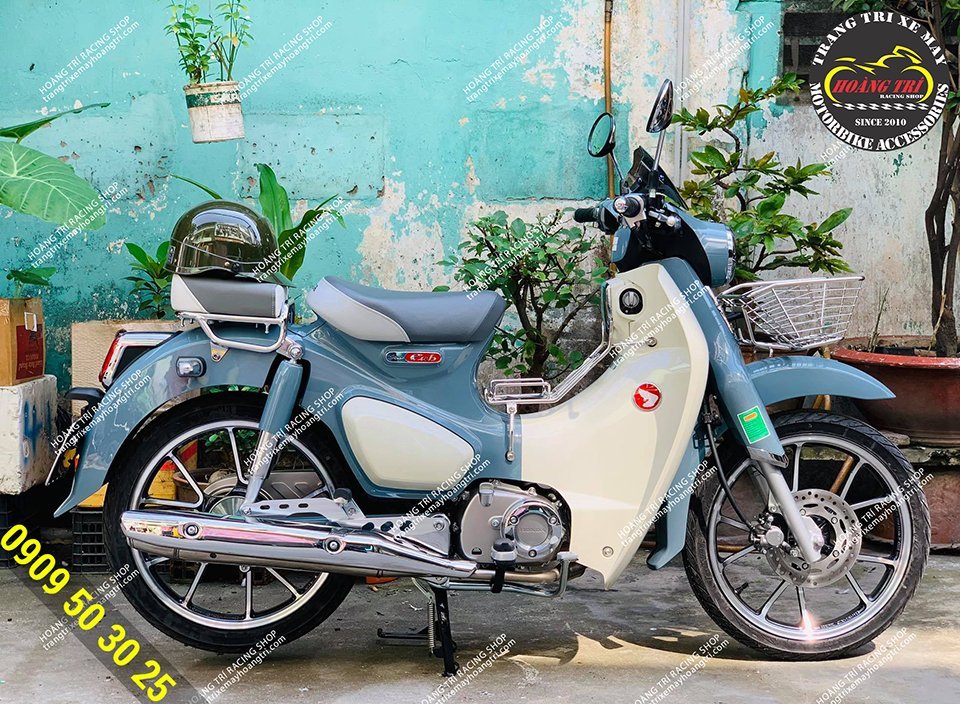 Super Cub with stainless steel basket can solve the problem of car trunk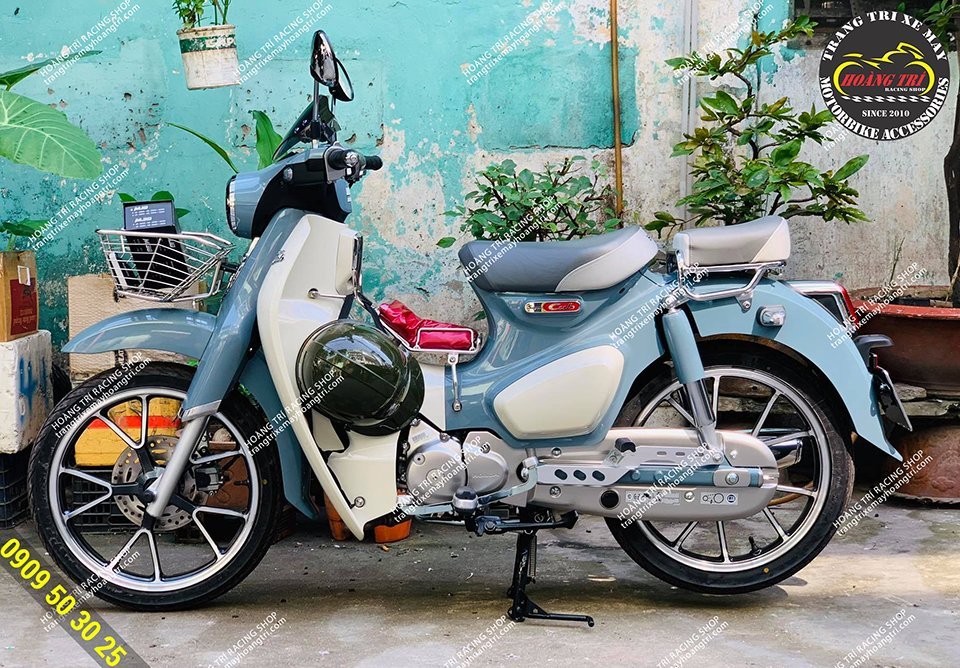 Overview of the Super Cub after decorating at Hoang Tri Shop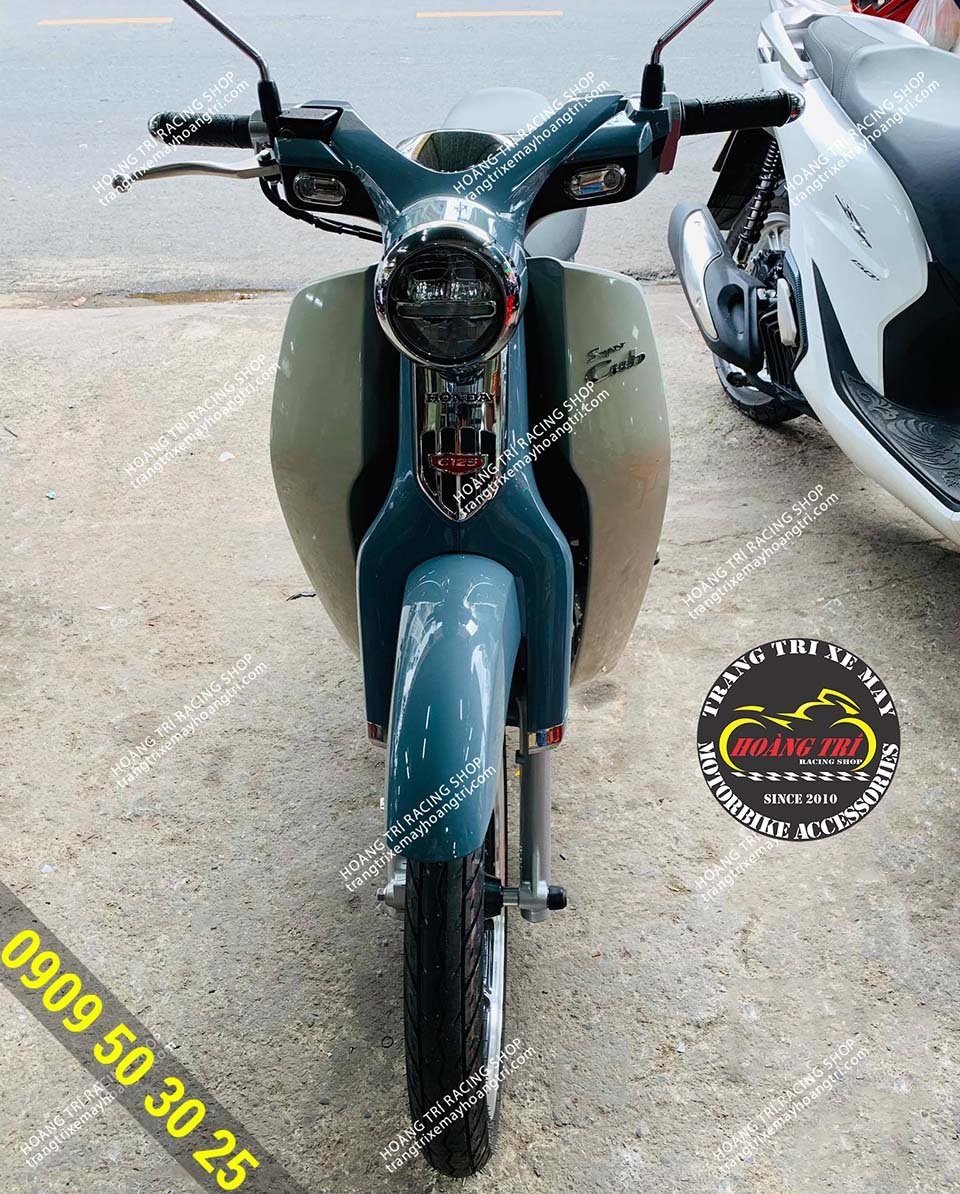 Super Cub is preparing to install the basket first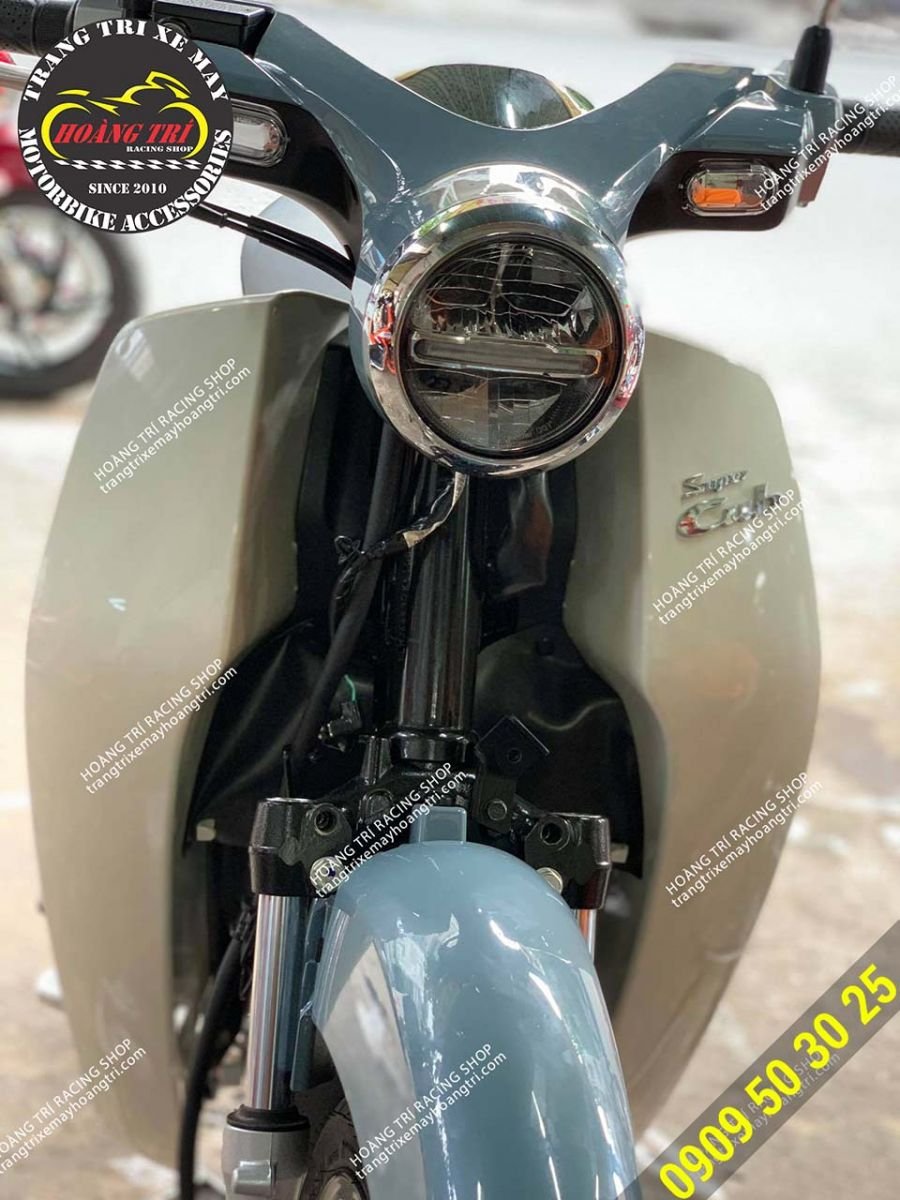 The mask is removed and holes are drilled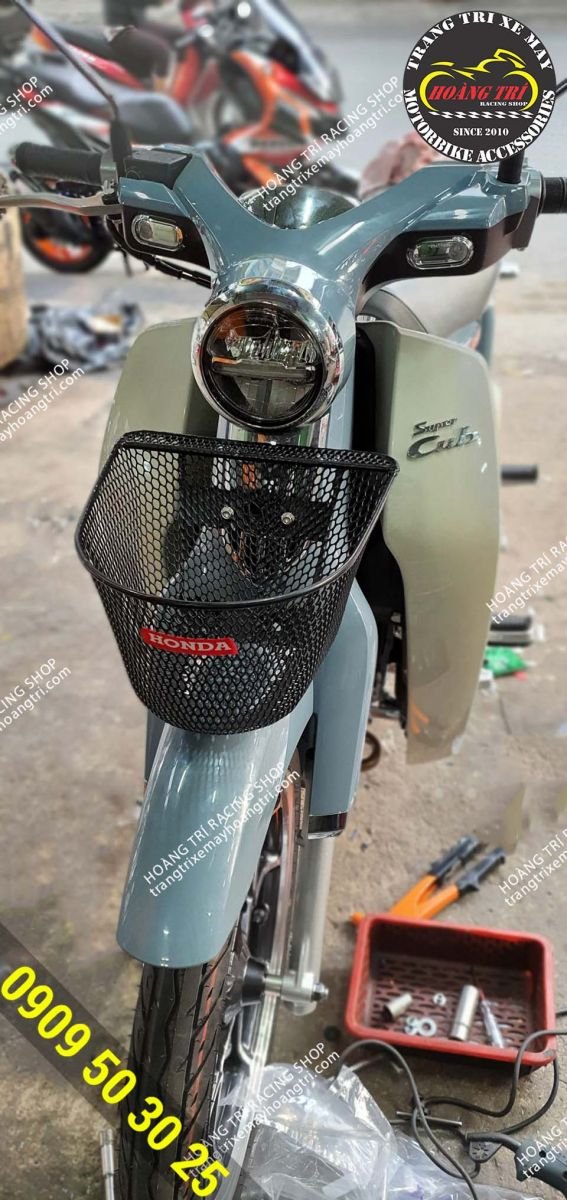 The owner of the car chooses a black basket for his pet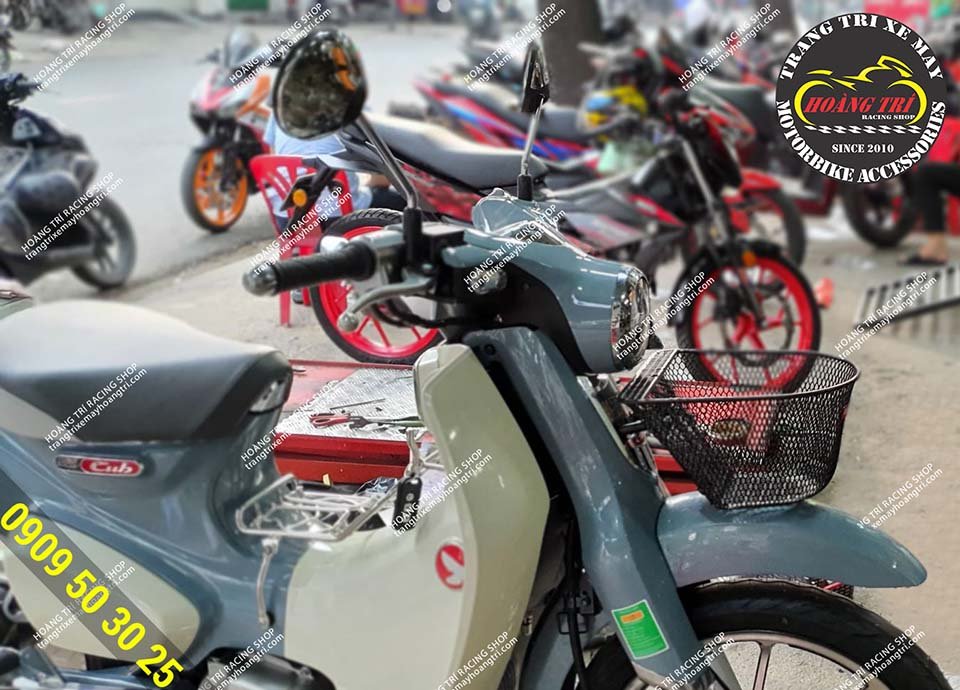 The Super Cub front basket is the trunk solution for this pet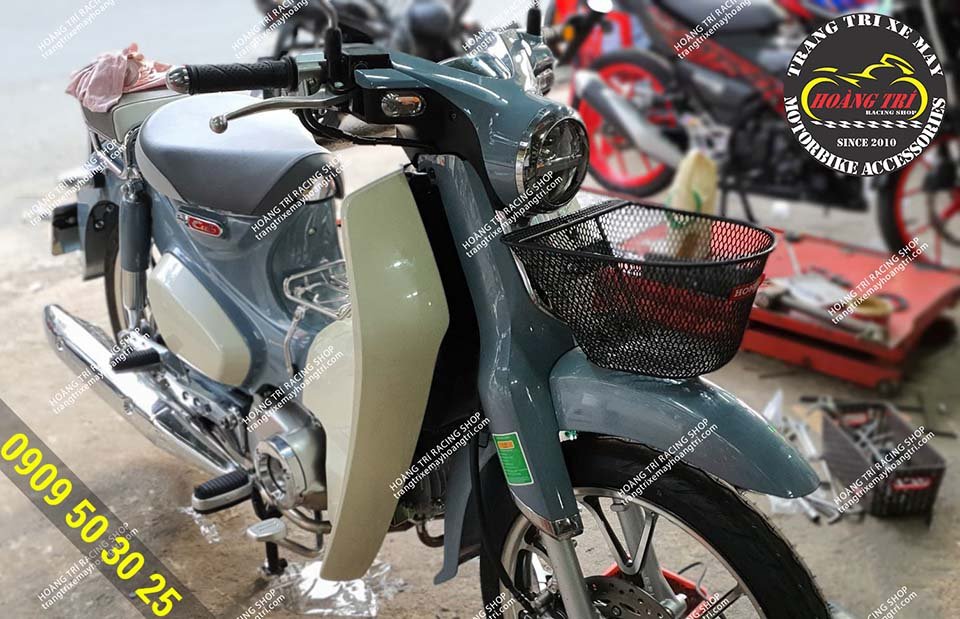 Equipped with a front basket for more storage space for personal items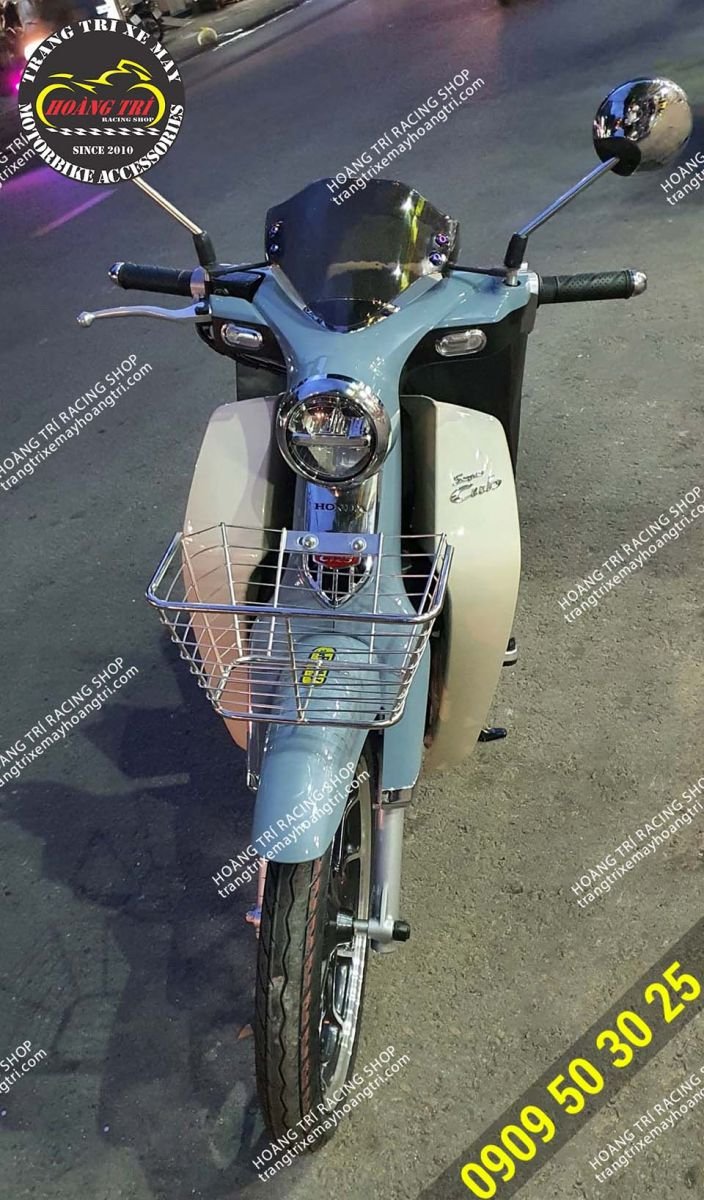 And here is the Super Cub with the stainless steel front basket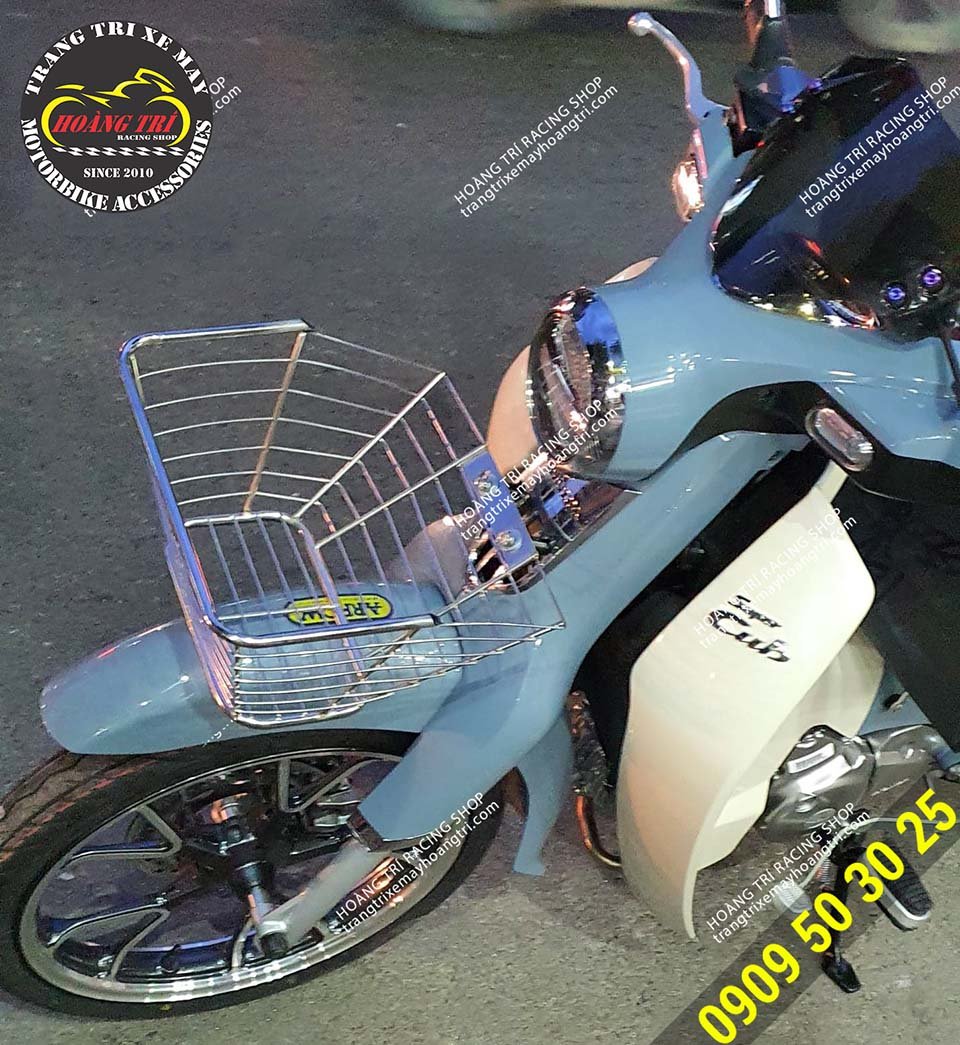 Has a frame design with large gaps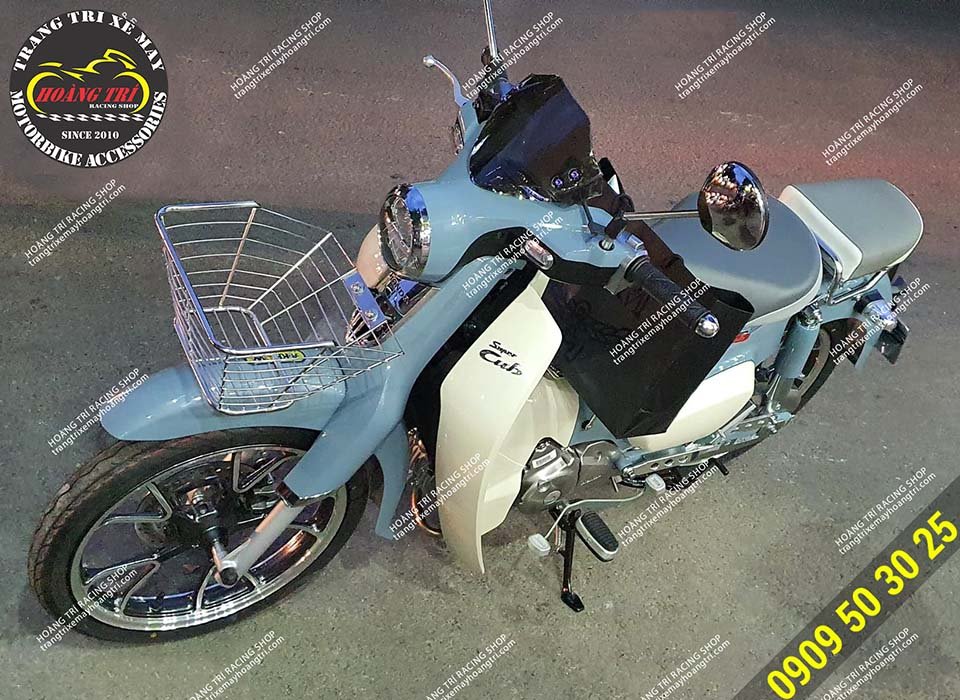 Stainless steel basket helps your car stand out and be more attractive