A set of Titanium toys is on your pet car. So Titanium exhaust for your car is a worthy choice for you! What's better than a quality stock with a high-class tree? Experience right at Hoang Tri Racing Shop with this colorful and outstanding toy!
Commonly purchased products:
-  Stainless steel foot support
-  Titanium nose baga with Wave Alpha car
-  Titanium middle bag for Wave Alpha car
The product can be installed for all 3 models: Wave Alpha, Dream, Future. Not only that, with the 27mm Titanium exhaust, it is possible to install the standard zin for the exhaust of the 3 models mentioned above. Once you're done equipping your pet's car "like distilled water" with a colorful titanium neck! The difference that creates class for Titanium Wave Alpha, Dream, Future exhaust is the flexible U-shaped neckline that makes the car more unique and innovative.
Titanium exhaust with Dream, Wave Alpha, Future  is made of 100% Titanium material, light and very sturdy, defying the temperature here! Not only that, the high temperature helps the tree to be brighter and more beautiful than when it was just installed for your car. Anti-rust material, shiny after long time use. Don't forget to visit Hoang Tri Shop to experience the irresistible charm of Titanium Future, Dream, Wave Alpha mufflers . You can experience the actual product at 1 of 2 branches of  Hoang Tri Racing Shop :
Address 1: 158 -162 Han Hai Nguyen, Ward 8, District 11, HCMC
Address 2: 586 Pham The Hien, Ward 4, District 8, HCMC
Phone:  0909 4747 13 – 0909 5030 25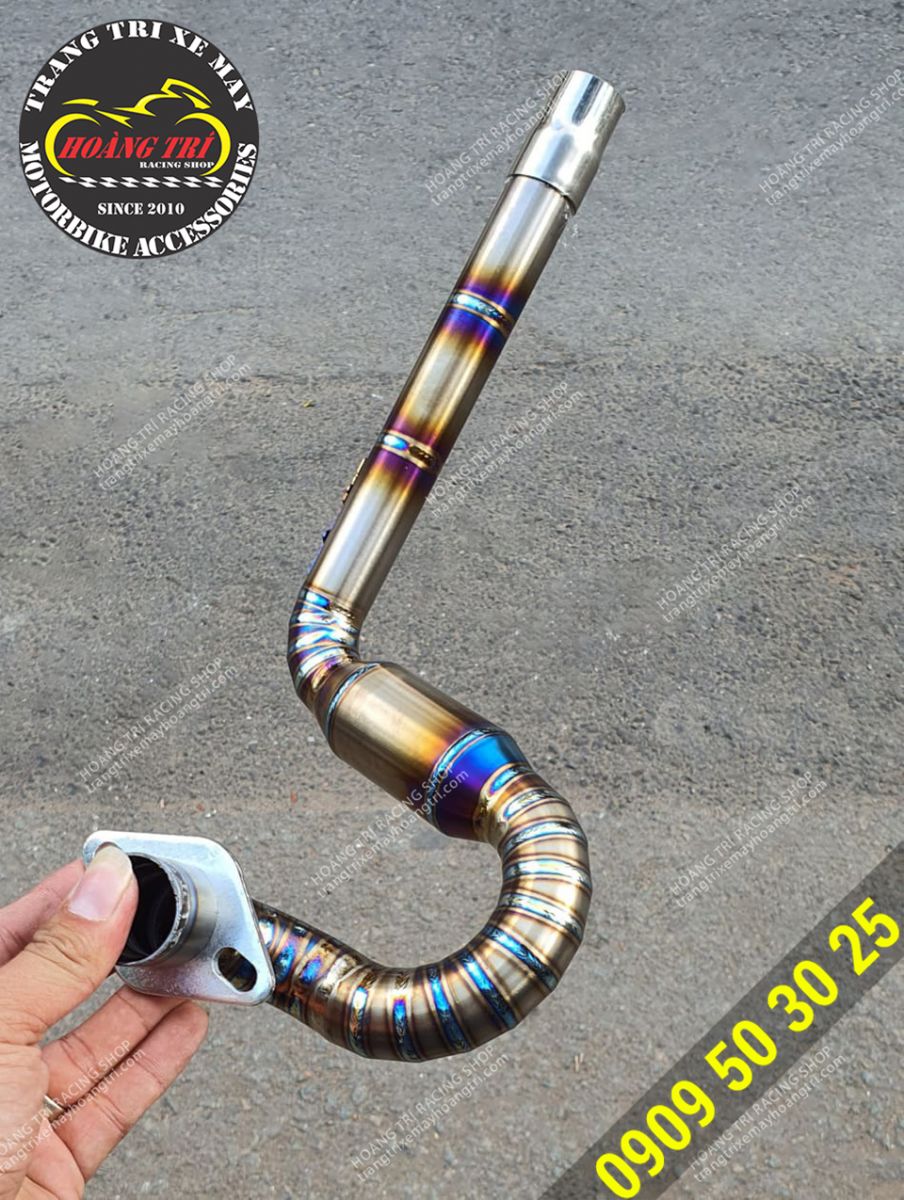 On the hand of the 27mm titanium muffler has a steam bulb with a U-shaped bend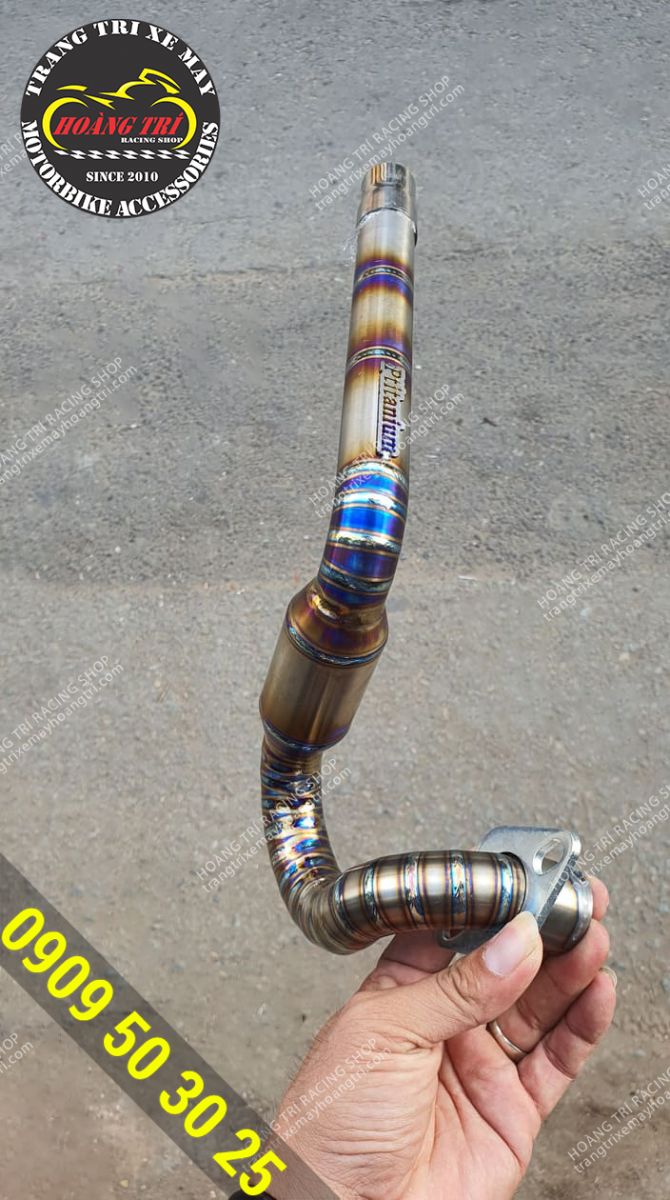 Color creates style for this unique titanium neck
Staff is installing titanium exhaust instead of zin neck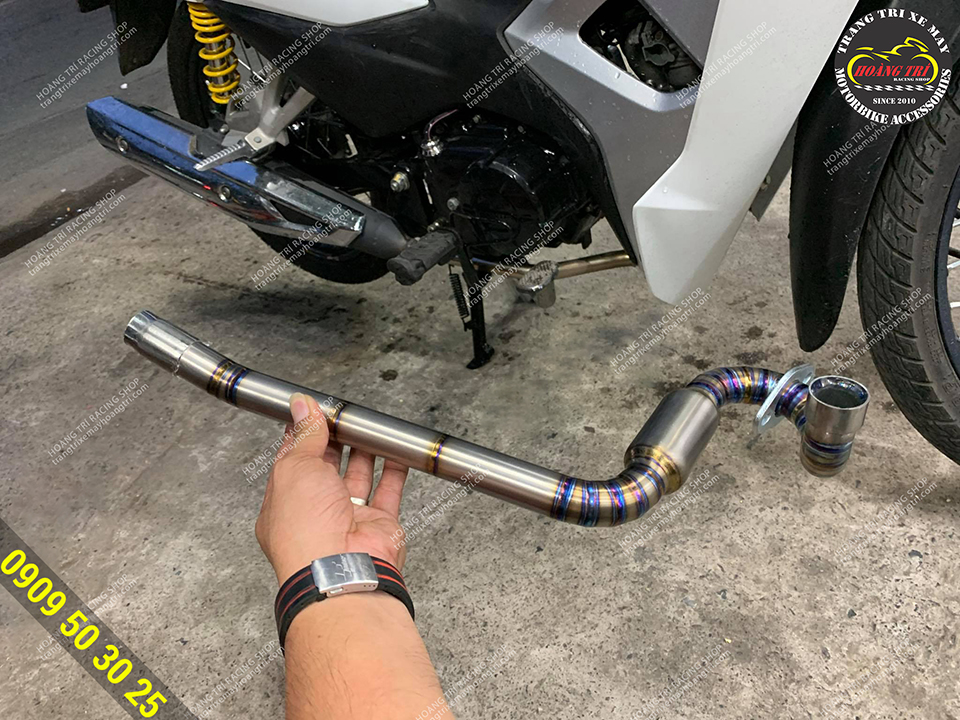 What happens when you equip your pet with a titanium neck?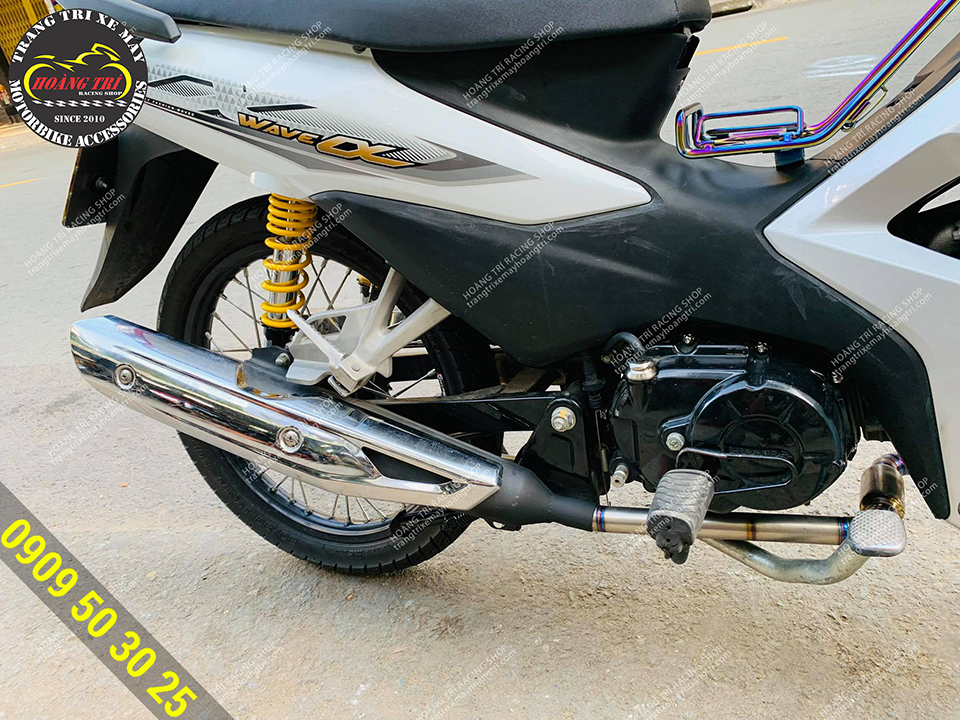 After finishing with a titanium neck, the car is completely transformed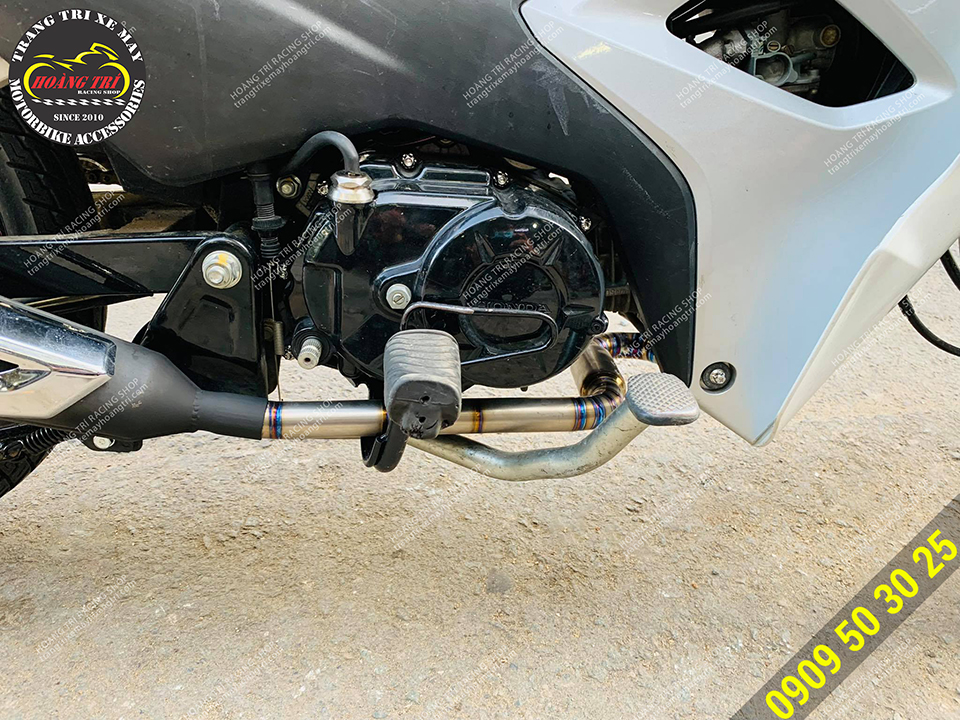 Standard view angle of titanium exhaust with titanium exhaust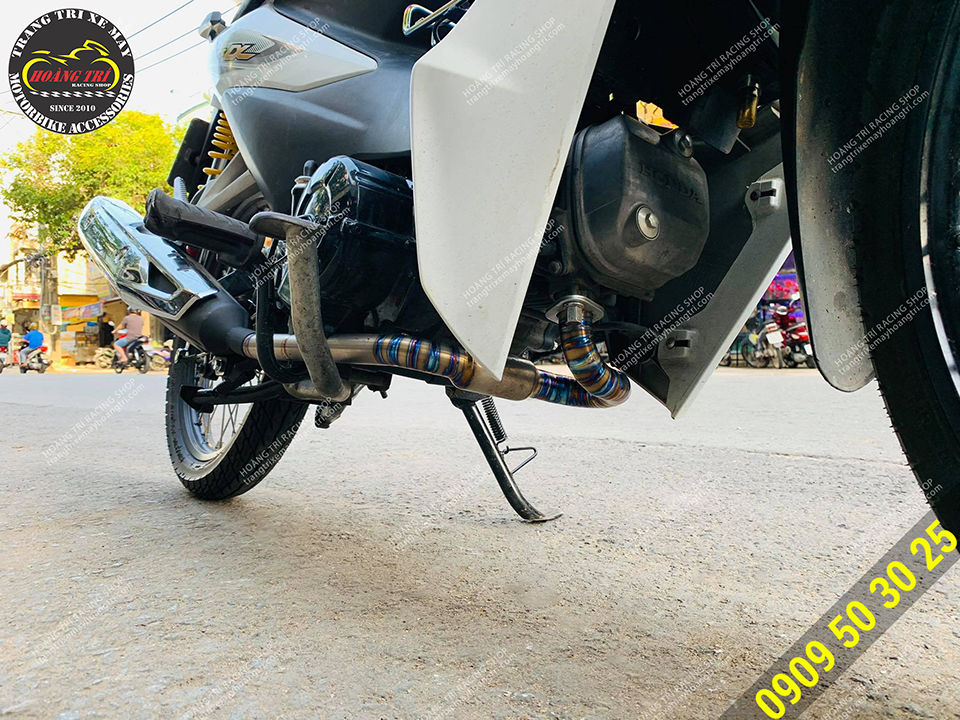 Beautiful, quality from style, color and sound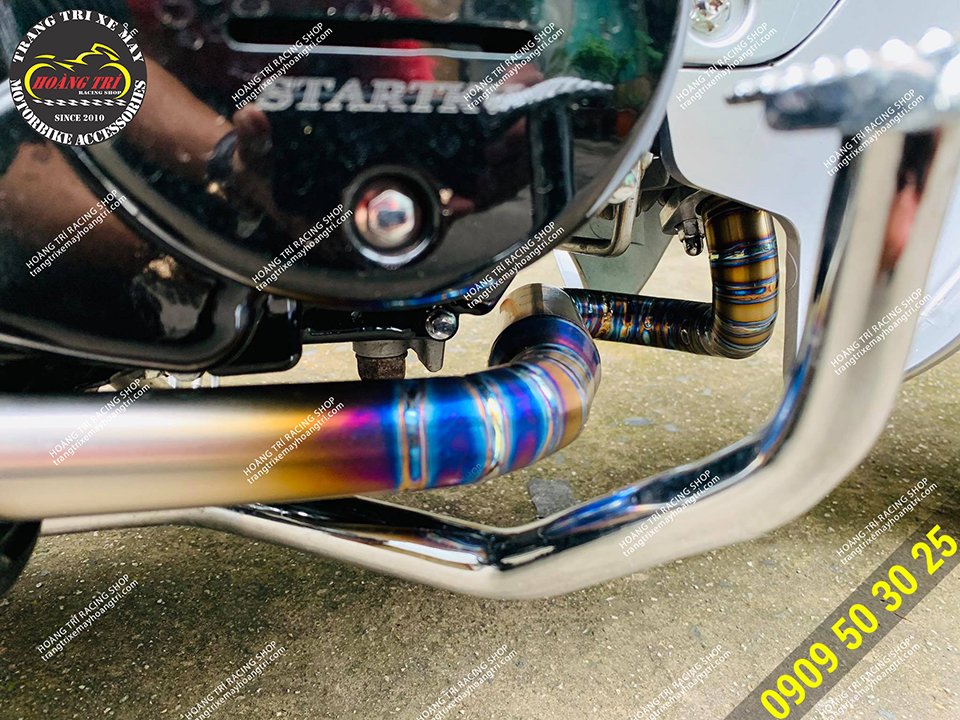 The unique and innovative part of the Titanium Wave Alpha muffler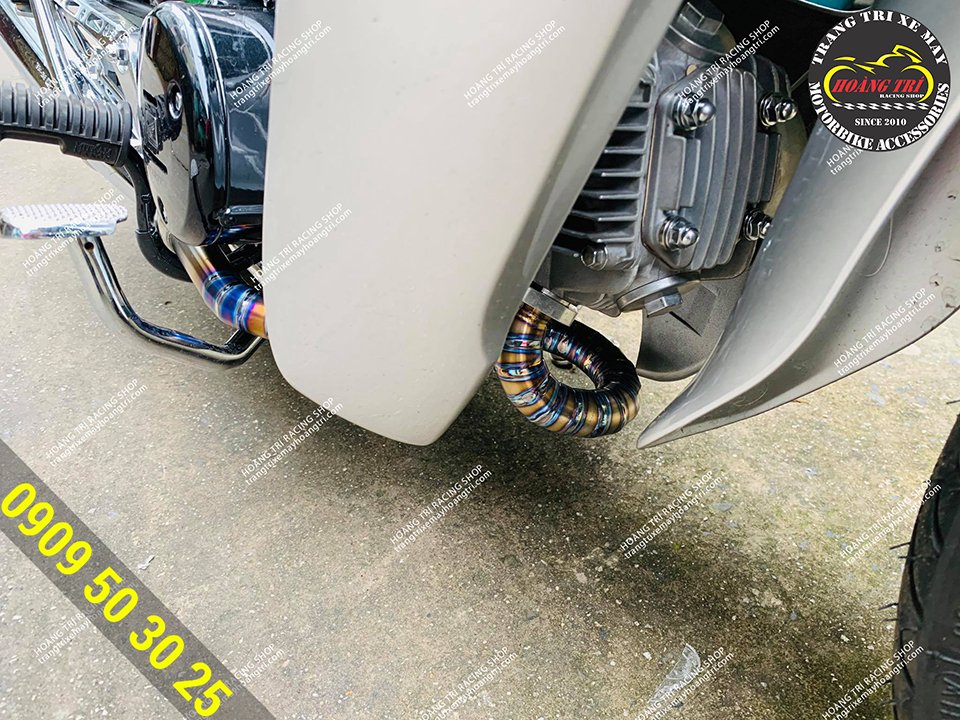 The circling makes the car's exhaust look classy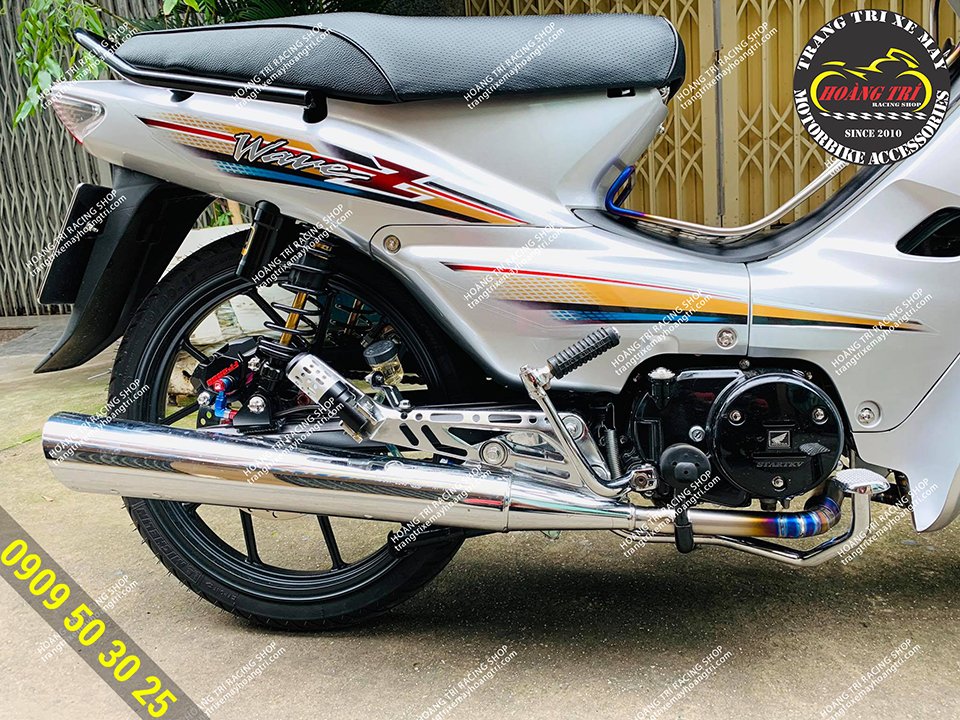 The Wave Alpha muffler keeps the zin completely but stands out in the neck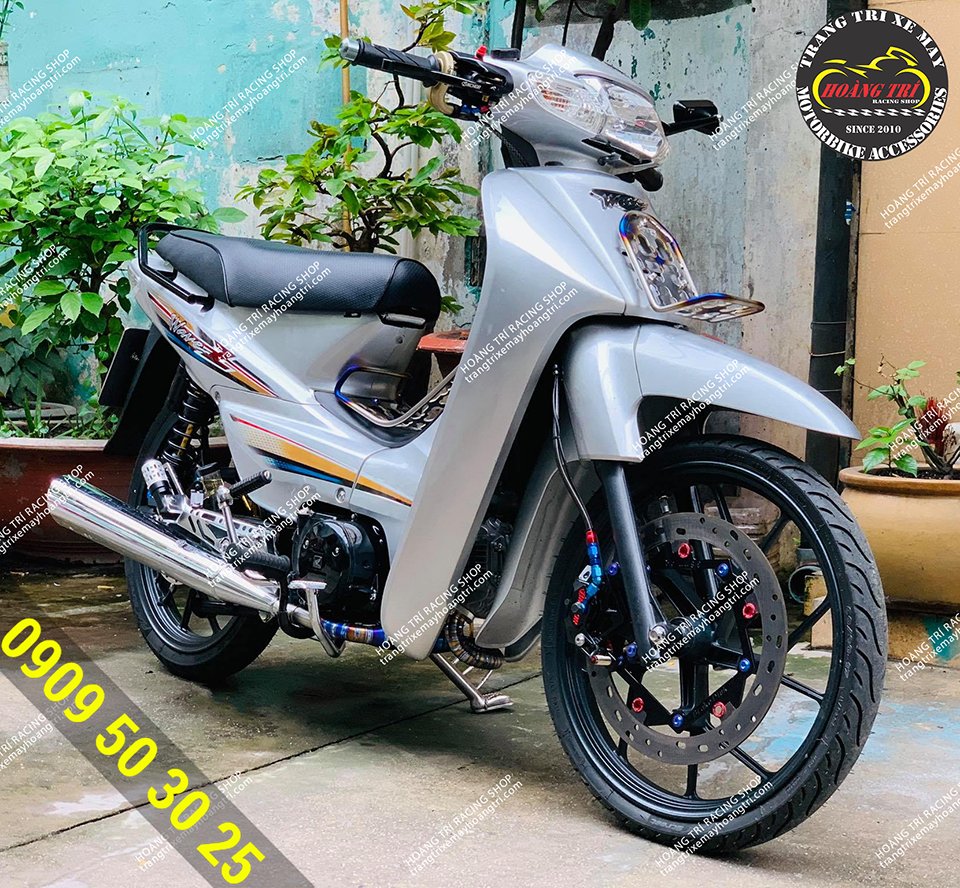 The shooting angle is obscured but still creates an attraction at the top of the neck