For the Honda MSX zin series, the cylinder block is equipped with a protective plastic cover for the car to save costs when finishing the car. Therefore, many brothers have the need to decorate the pot block with another MSX car decoration accessory to help the pet car stand out more. The transparent HTR pot holder for MSX is an accessory that helps you create a highlight for your pet.
Accessories to the top: stainless steel feet
Many brothers and sisters hear about the pot block that often comes with problems that are difficult to install for their pet. However, the transparent HTR pot holder for MSX is completely standard and very easy to install for your car.
The HTR transparent pot decoration set for MSX includes:
- Aluminum base (White panel underneath the lid)
- Cover (Colored part on the front)
- Screws included for car installation
Refer to how to install the transparent HTR pot for MSX:
- Remove the plastic cover to protect the zin engine block on the car from the car.
- Remove the aluminum base and cover from the transparent HTR pot assembly
- Install the aluminum base according to the pre-designed screw position by attaching screws through 3 holes on the aluminum base
- Install the lid on the aluminum base to fix the product and complete the installation of the HTR transparent pot for MSX.
The special thing is that this MSX car decoration product can be installed by anyone. Does not affect the function of the vehicle and the engine block of the vehicle remains unchanged. Therefore, customers who live far away can also buy products directly at the website as well as the shop's sales channels for support, advice, and nationwide shipping. Or visit Hoang Tri Shop for assistance with installation on your MSX vehicle.
Address 1: 158 -160 Han Hai Nguyen, Ward 8, District 11, HCMC
Address 2: 586 Pham The Hien, Ward 4, District 8, HCMC
Phone:  0909 4747 13 - 0909 5030 25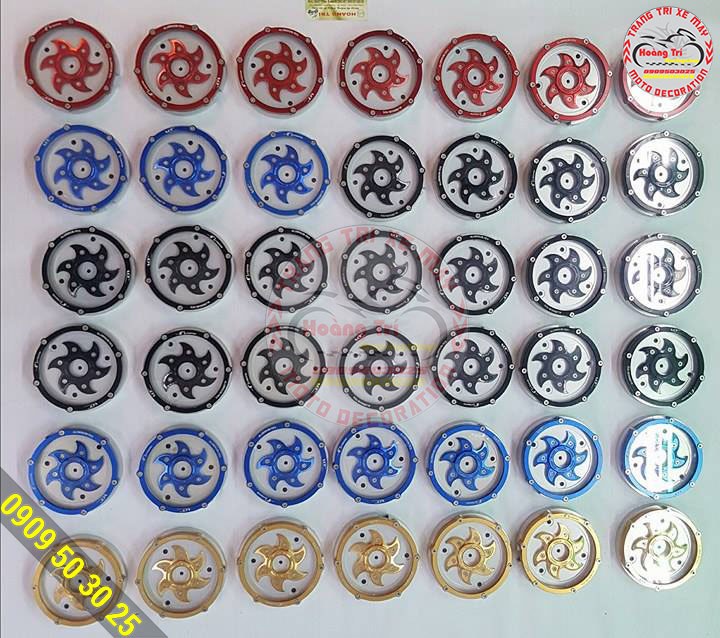 The transparent HTR pot decoration set for MSX has many colors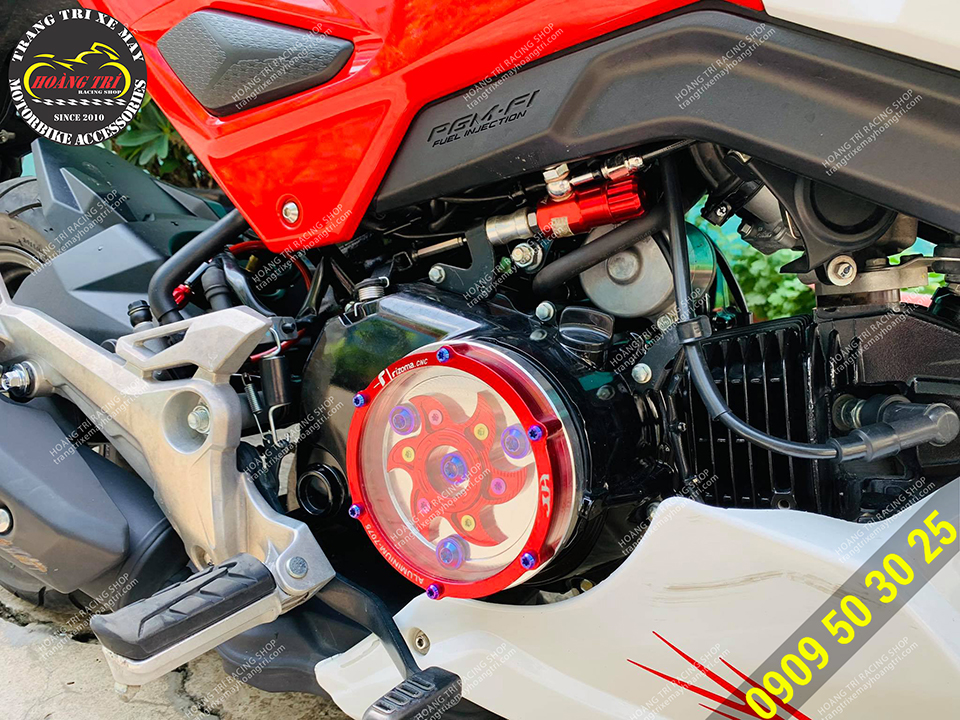 The product has been installed on Honda MSX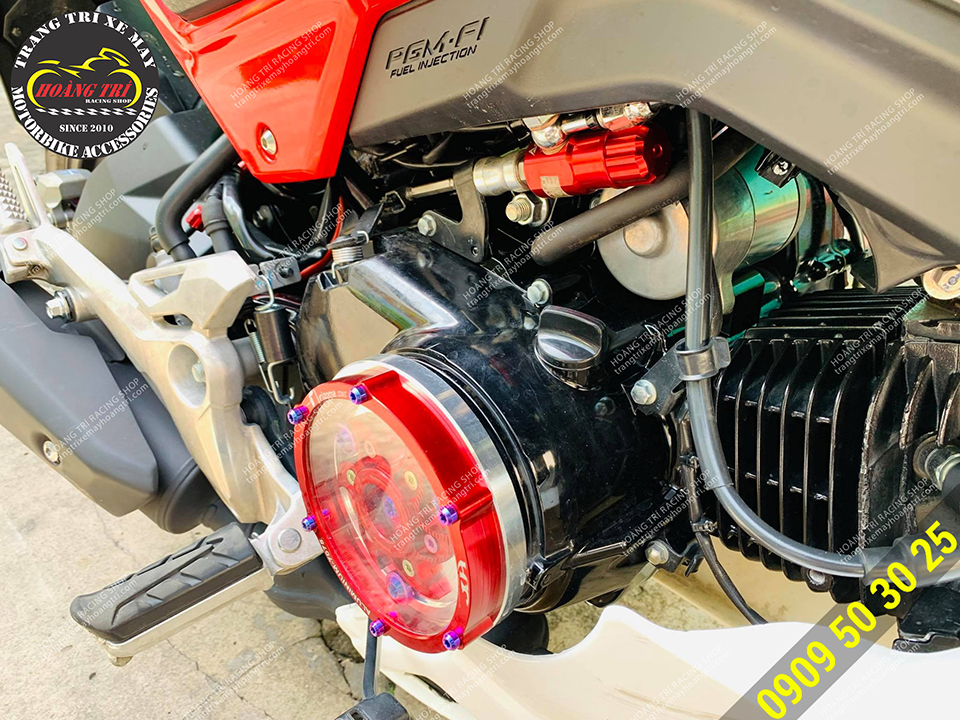 The customer equipped with titanium screws to decorate the transparent pot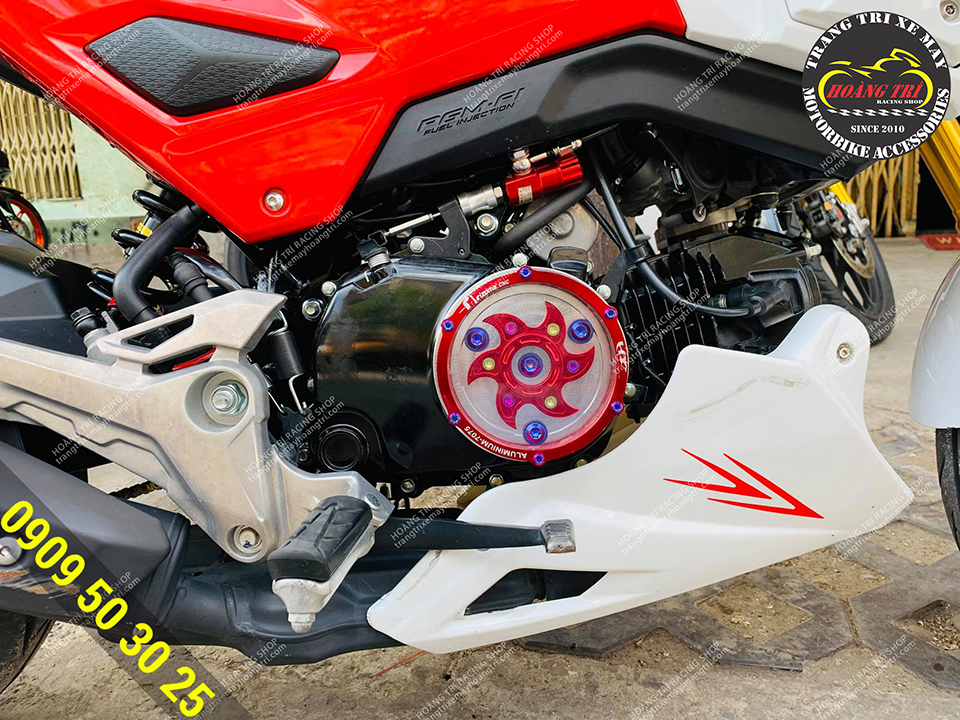 The product looks very eye-catching when equipped with the same type of screws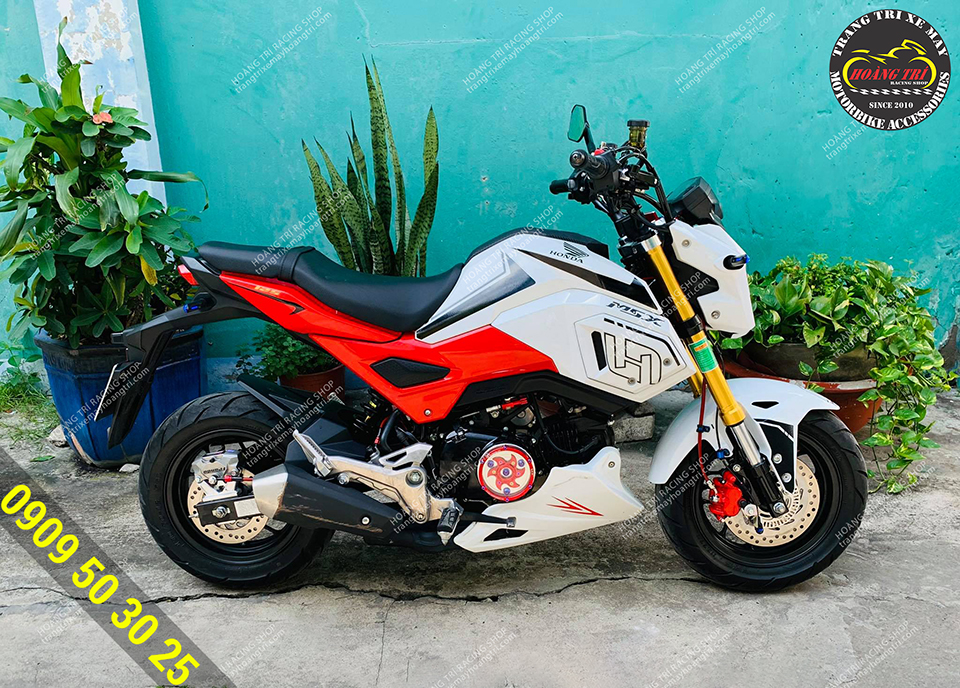 The customer chooses a red transparent pot to decorate the car