Upside Down fork, also known as reverse travel fork, is chosen by many brothers because of its unique and quite classy design. In addition, Hoang Tri Racing Shop has just landed the latest model 2020 with CNC aluminum legs. The more modern - the more beautiful your car is. Can install zin standard for ADV 150 series. Experience the product right away at Hoang Tri Racing Shop.
Don't forget: ADV 150 . stainless steel baga
Upside Down ADV 150 fork has 2 colors for you to choose: red and yellow. Matching any color scheme for your car, unleash your choice with 2 attractive colors of most motorcycle forks. The special attraction of this pair of ADV 150  upside-down forks is the fork that is the complete opposite of the car's zin forks (the fork is below). In addition, the new model 2020 CNC aluminum fork legs create a more classy look for your pet. You can come and experience the upside down ADV 150 fork that has been installed on the car at Hoang Tri Racing Shop, customers can also buy it because it is not too difficult to install the ADV 150 upside down fork according to the instructions. of the store's customer service staff.
The design completely convinces the discerning customer. In addition, for those of you who often go on bad roads, you will feel the smoothness and comfort of the upside down forks that bring to the car. With a pair of  Upside Down ADV 150 forks - ADV 150 reverse forks of the 2020 model can  completely supplement the shortcomings of the zin forks such as:
- Features extremely high decoration
- Bringing a new experience with a smooth ride to the driver
- CNC aluminum legs create class for your pet.
- Unique and fancy fork structure attracts the eyes of many people.
You can immediately experience the image below as well as come directly to Hoang Tri to experience this pair of forks quickly at one of two locations:
Address 1: 158 -160 Han Hai Nguyen, Ward 8, District 11, HCMC
Address 2: 586 Pham The Hien, Ward 4, District 8, HCMC
Phone:  0909 4747 13 - 0909 5030 25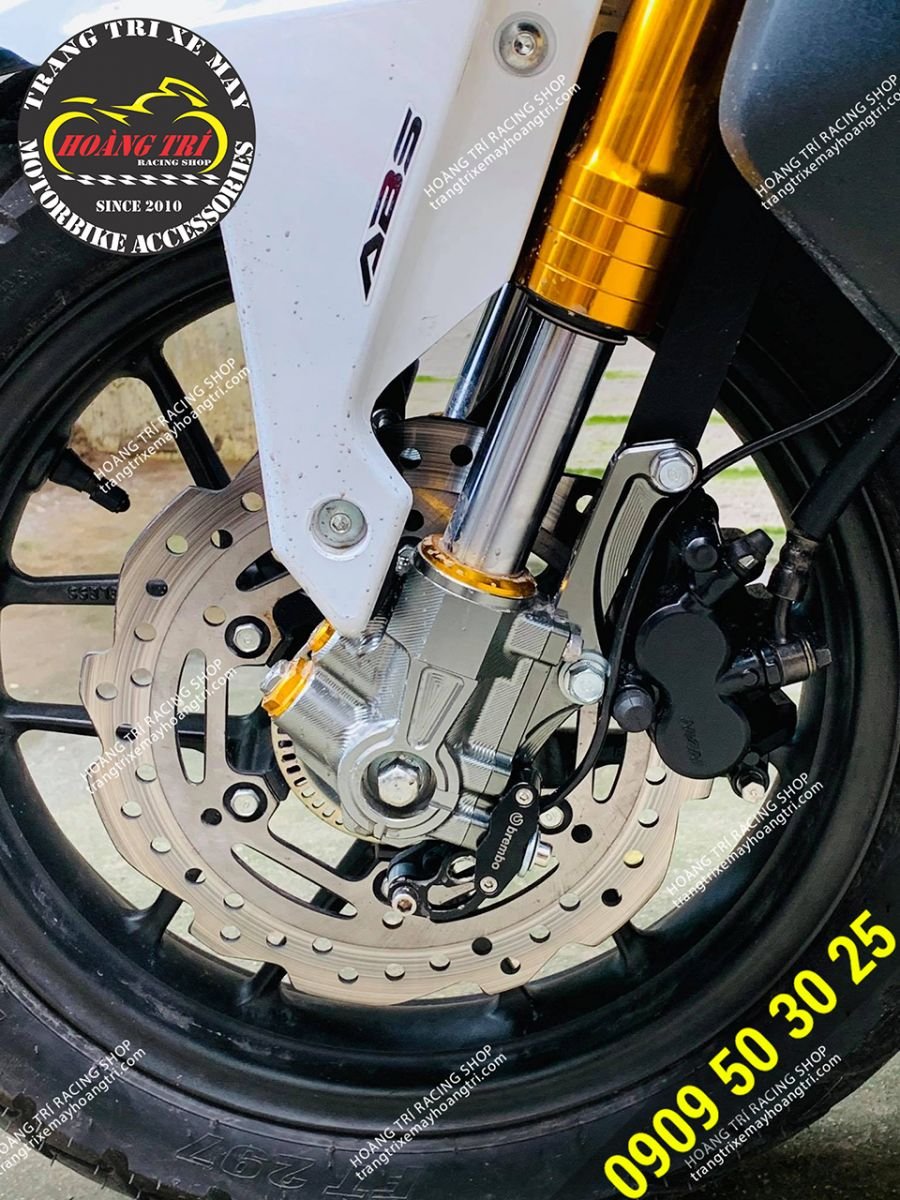 CNC aluminum fork legs look very attractive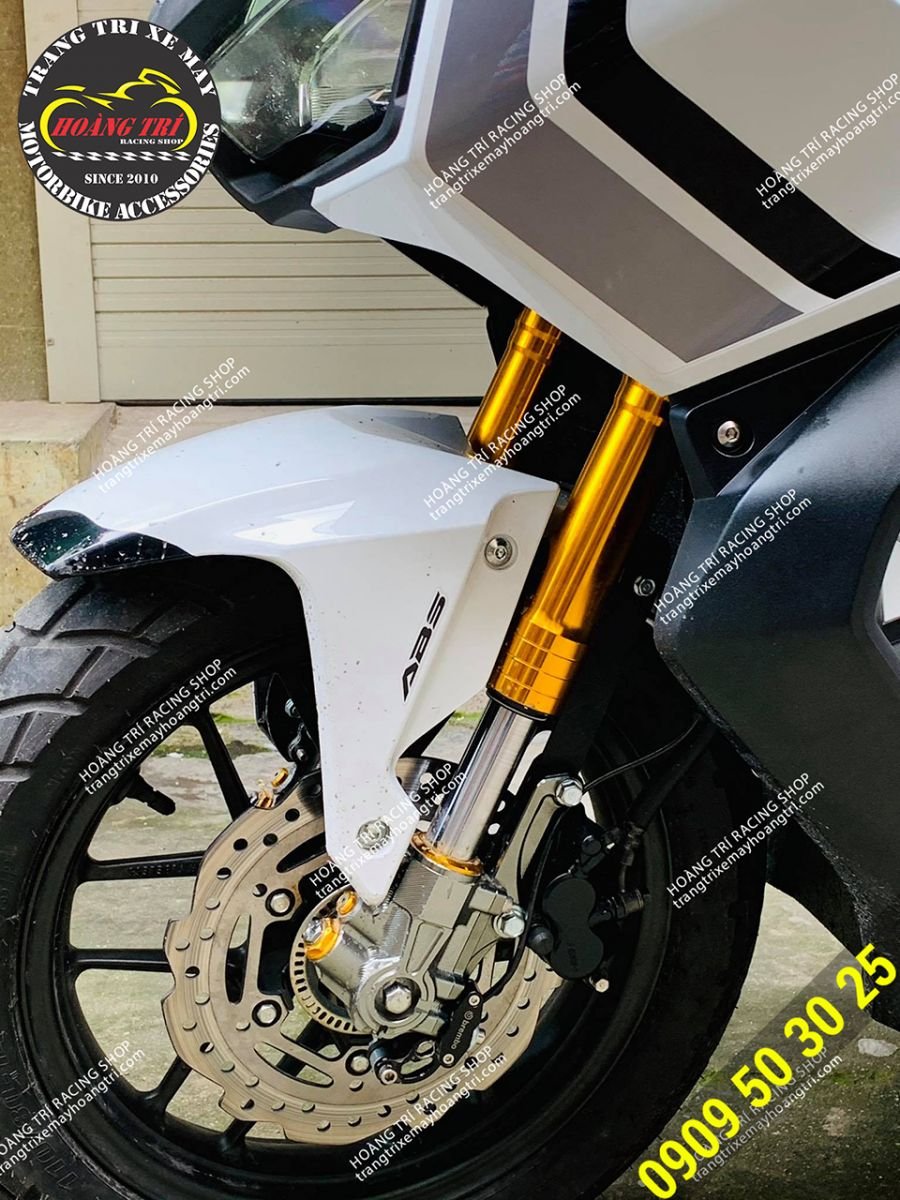 Eye-catching color with attractive yellow color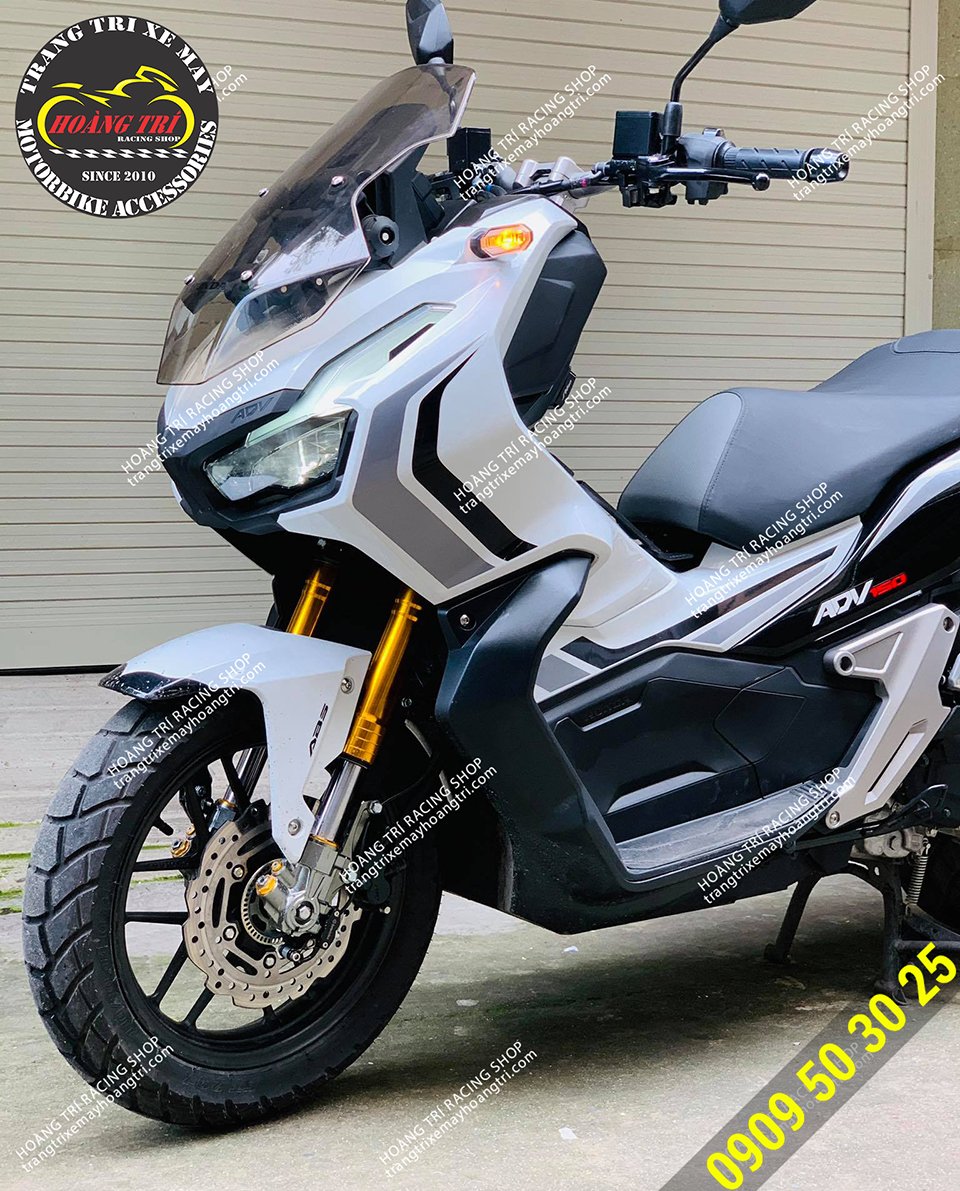 The ADV 150 on a pair of striking gold forks on the car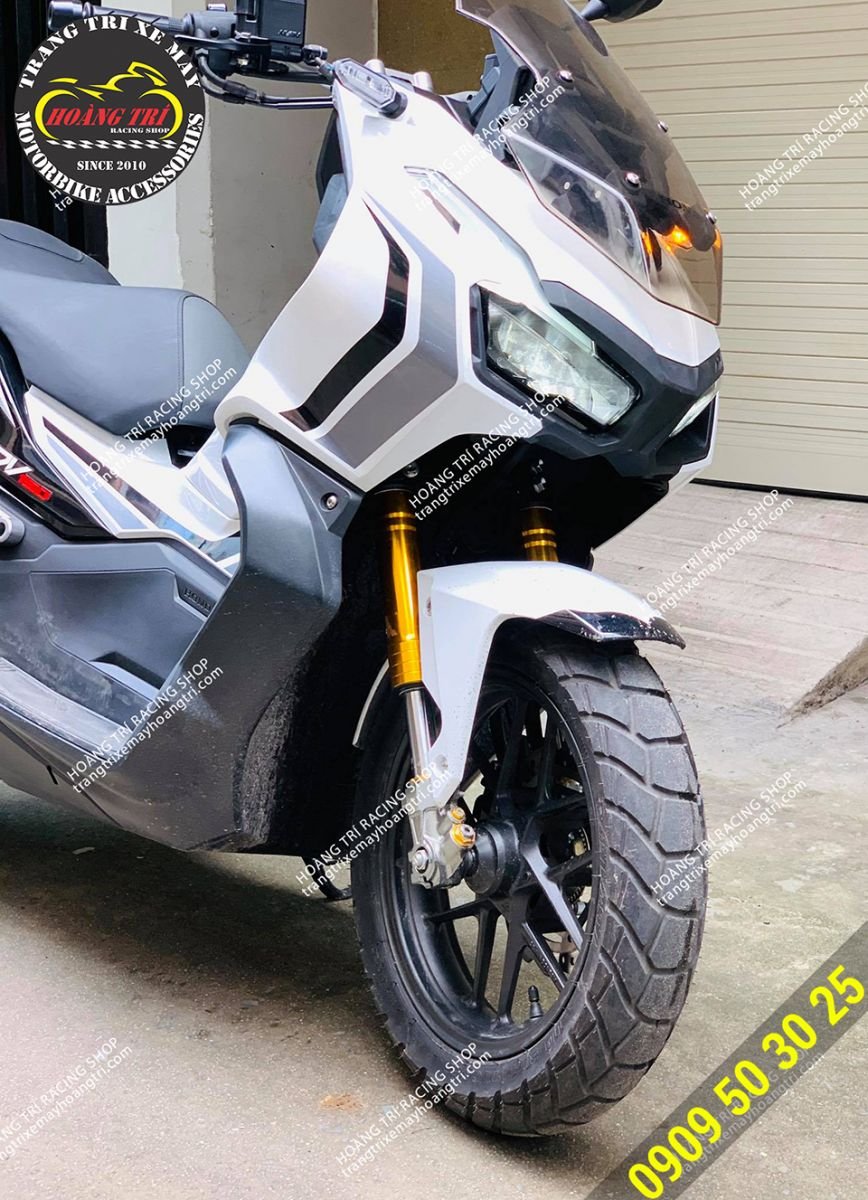 Matches many colors of ADV 150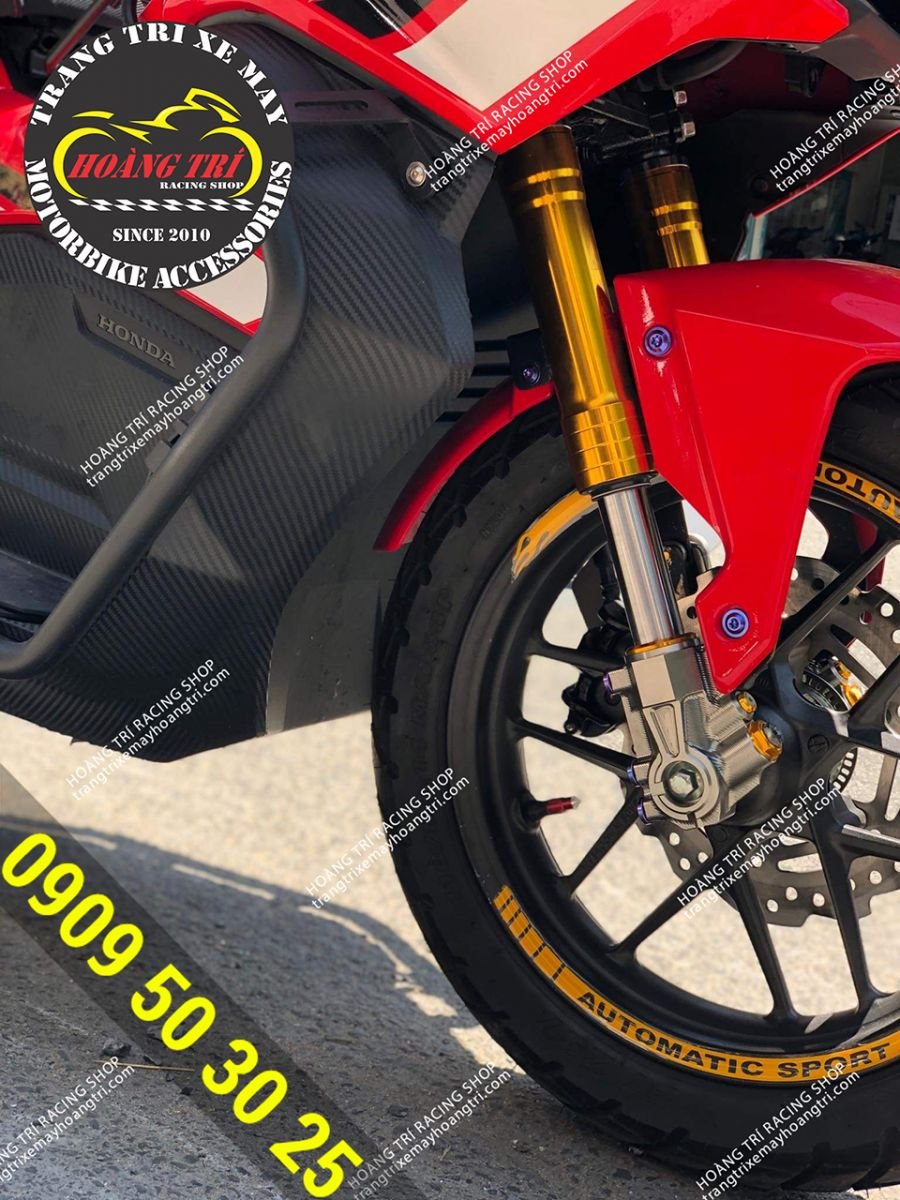 New model upside down fork 2020 CNC aluminum legs (right side)
New model upside down fork 2020 CNC aluminum legs (left side)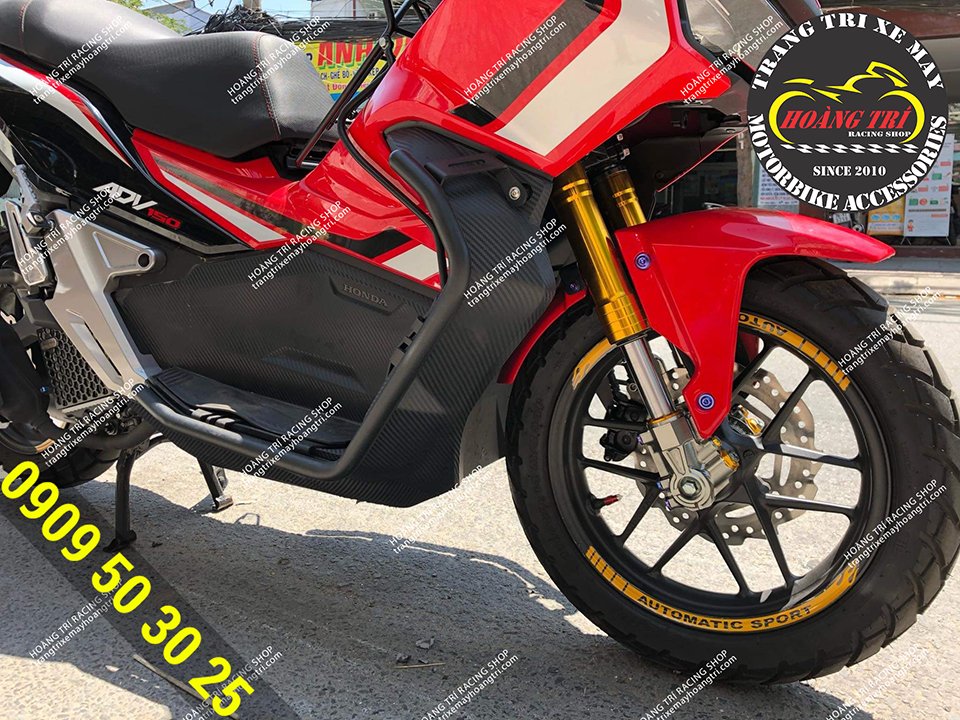 The upside down fork accessory makes the car classy and outstanding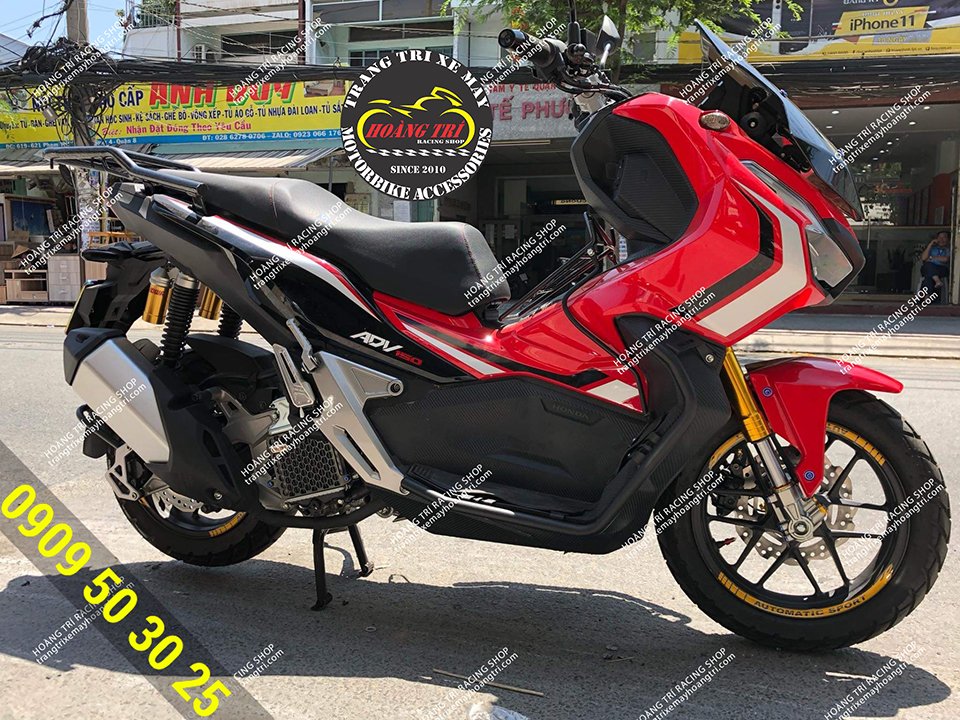 New model CNC aluminum legs are beautiful and help your car shine more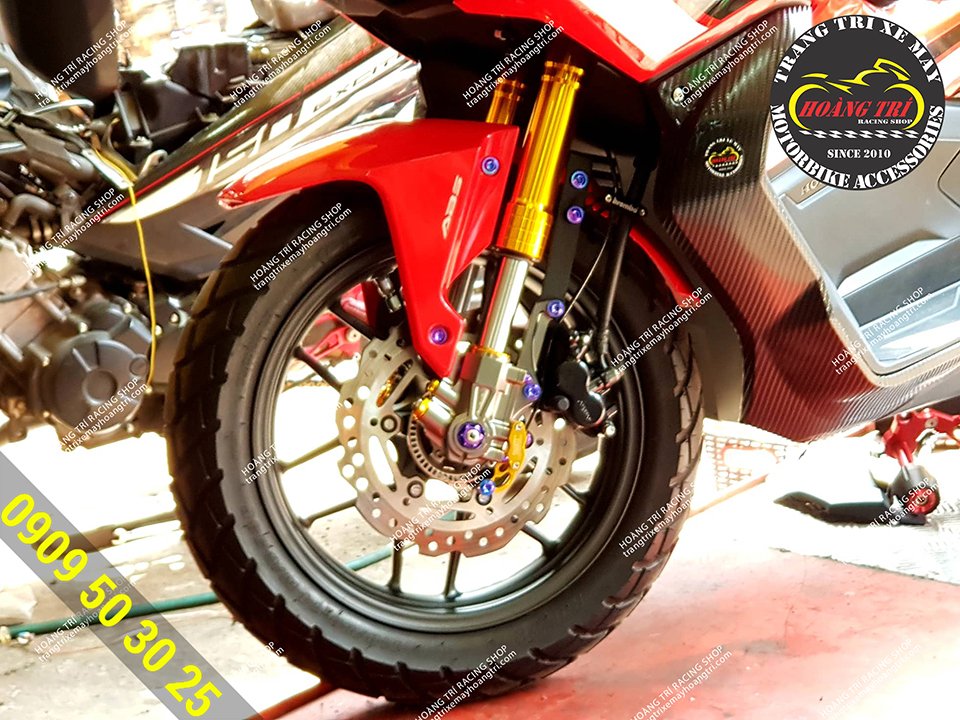 ADV 150 upside down fork has been installed on the car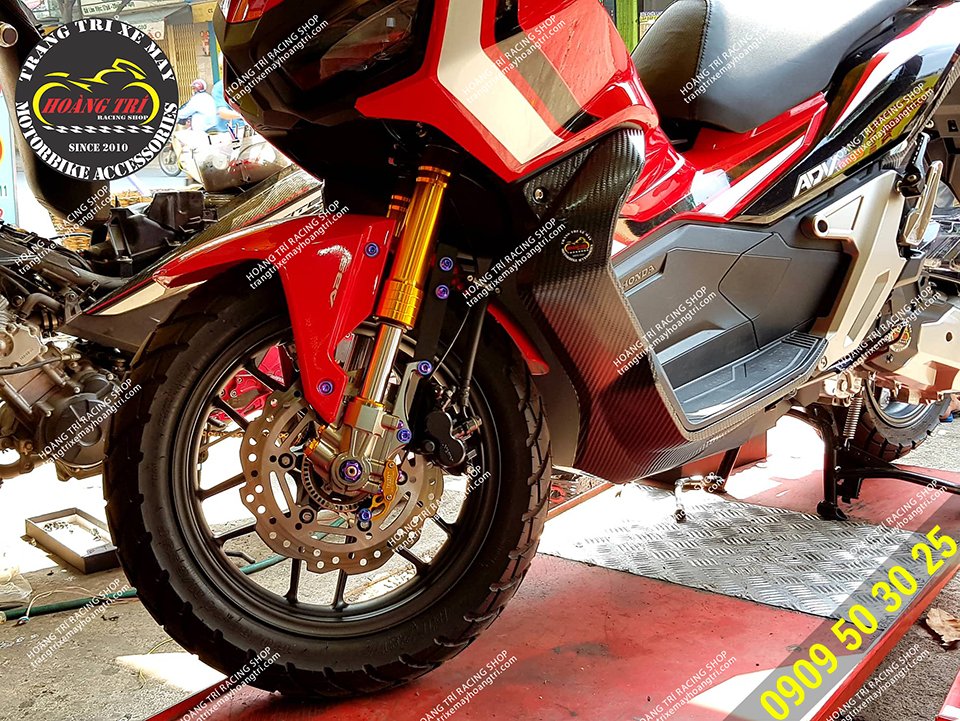 Extremely high aesthetics when replacing the zin fork of the car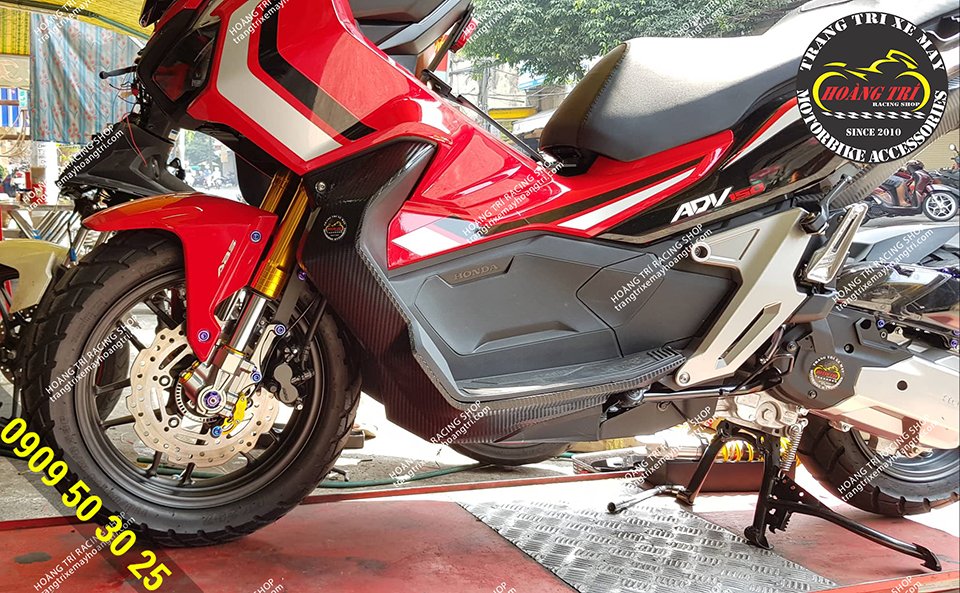 Bring a new experience to your pet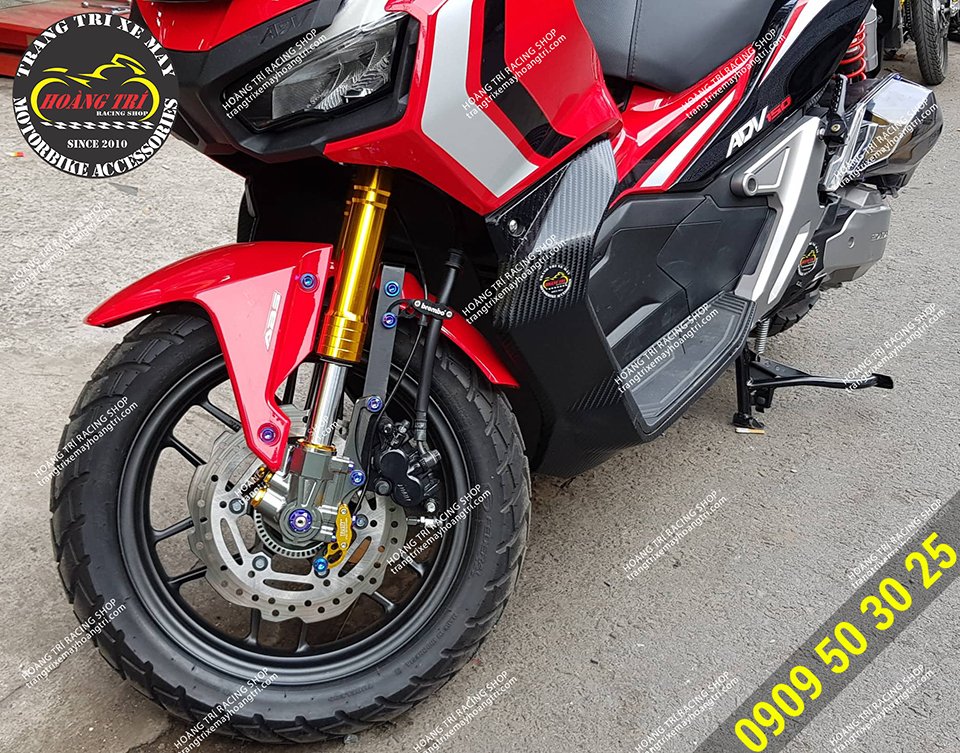 Beautiful and gorgeous CNC aluminum fork legs with style screws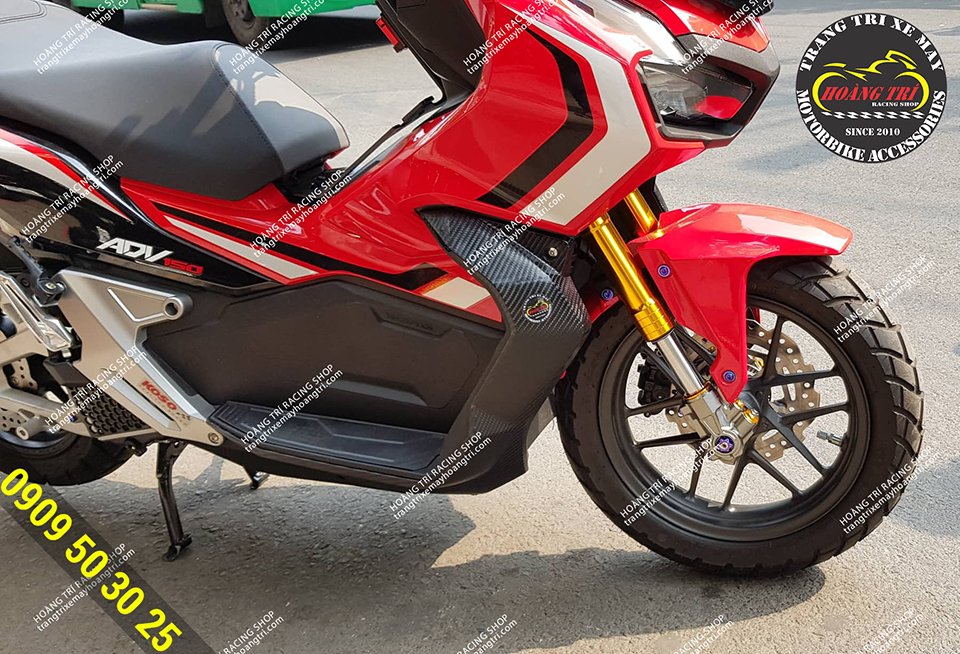 The pet driver chooses a yellow fork that makes it stand out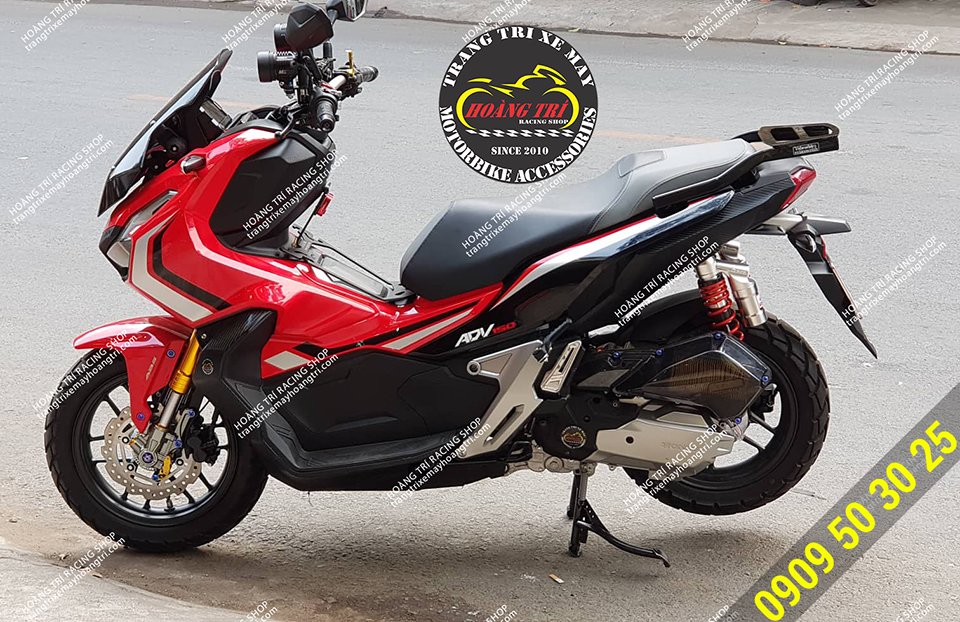 In addition to the upside down fork - ADV 150 also has a pair of YSS rear forks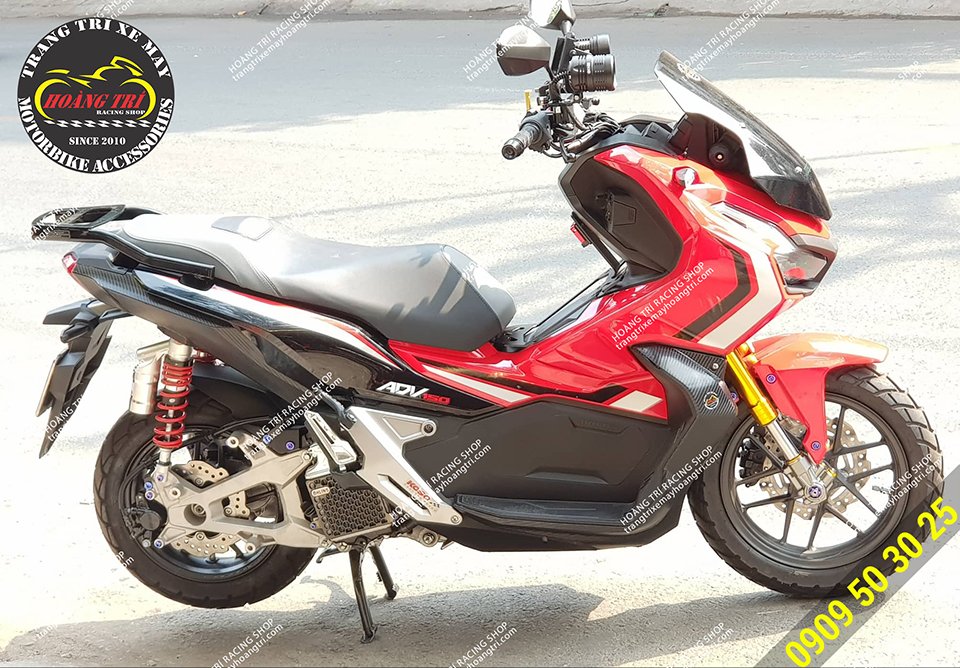 Overview of the car after attaching upside down forks