Doraemon, Mickey, Lilo & Stitch, Angry Bird,... These cartoon images have gone deep into the childhood of the 9x generations. Now, these images are realized on the Vario - Click Thai carpet to bring a part of childhood for those who love these cartoon characters. There are many models and colors for you to choose, come and experience directly at Hoang Tri Racing Shop.
You might like: Shark Power footrest with Vario - Click Thai 2018
Vario - Click Thai foot mat is an indispensable accessory for those who own the Vario - Click Thai car. Footrests help prevent scratches on the floor of the car as well as help the car owner clean it easily when traveling on muddy roads. In addition, the footrest is also an effective Vario - Click Thai car decoration because the product is mounted in an easy-to-observe position. Therefore, installing Vario - Click Thai foot mats is a necessary and right choice for you.
Vario foot mat - Click Thai cartoon style is even more prominent with the images of cartoon characters that have been associated with your childhood. The image of the intelligent robot cat Doraemon helping Nobita when he needed it, the beautiful Mickey Mouse, the Kitty cat with its signature pink color, Lilo & Stitch with Stitch's mischief and the process of winning his brothers,. .. Those images make childhood memories come back, above all products with outstanding and attractive colors make people's eyes towards you.
Standard product for Vario - Click Thai 2018, no need to make porridge or take time to install for your pet, just buy it and put it on the car, complete the installation and you have it right away. its a Vario - Click Thai car decoration product . Order now for your pet at the sales channels of Hoang Tri Racing Shop as well as visit the shop to experience more Vario - Click Thai car decoration accessories .
Address 1: 158 -160 Han Hai Nguyen, Ward 8, District 11, HCMC
Address 2: 586 Pham The Hien, Ward 4, District 8, HCMC
Phone:  0909 4747 13 - 0909 5030 25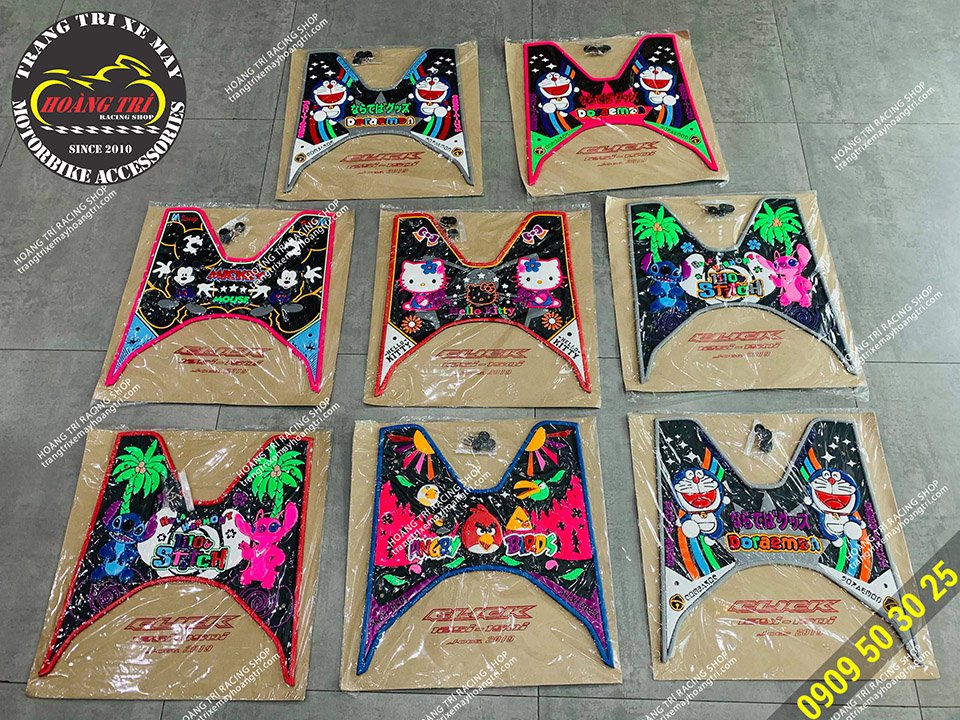 Vario cartoon foot mat - Click 2018 Thailand with many designs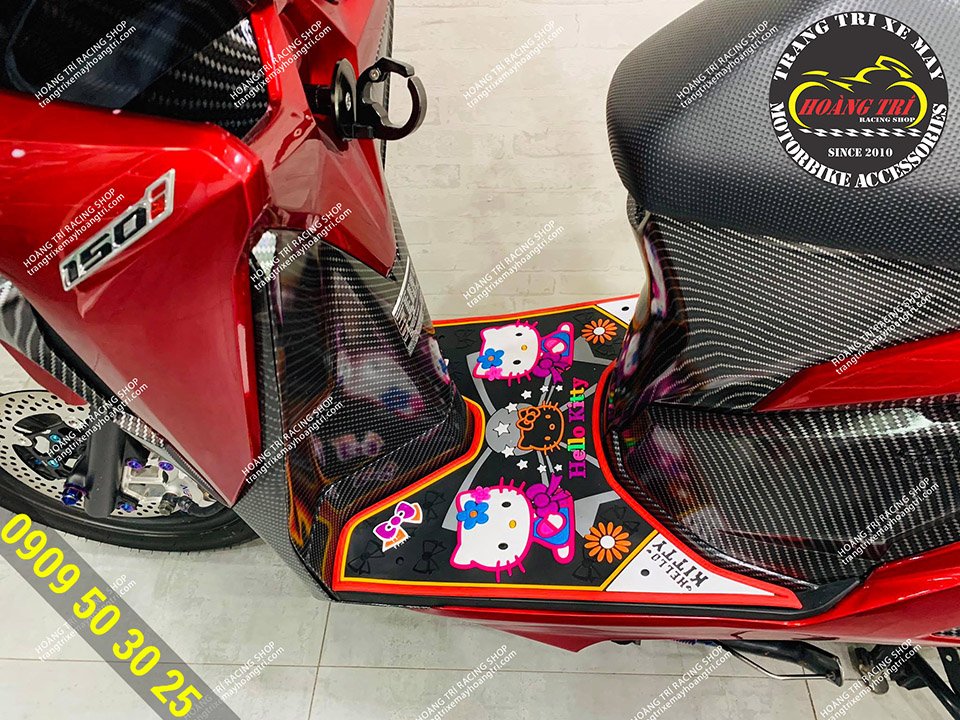 The owner of the car chooses the image of a beautiful pink Kitty cat character to attach to his car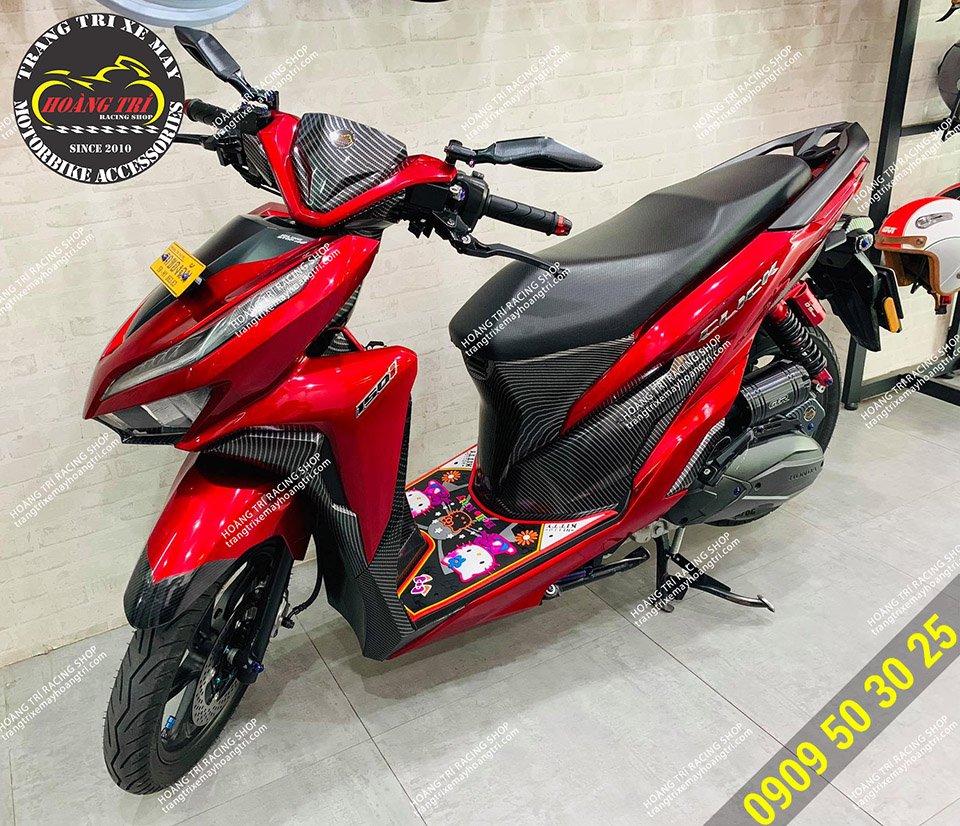 The colors are quite striking and catch everyone's eyes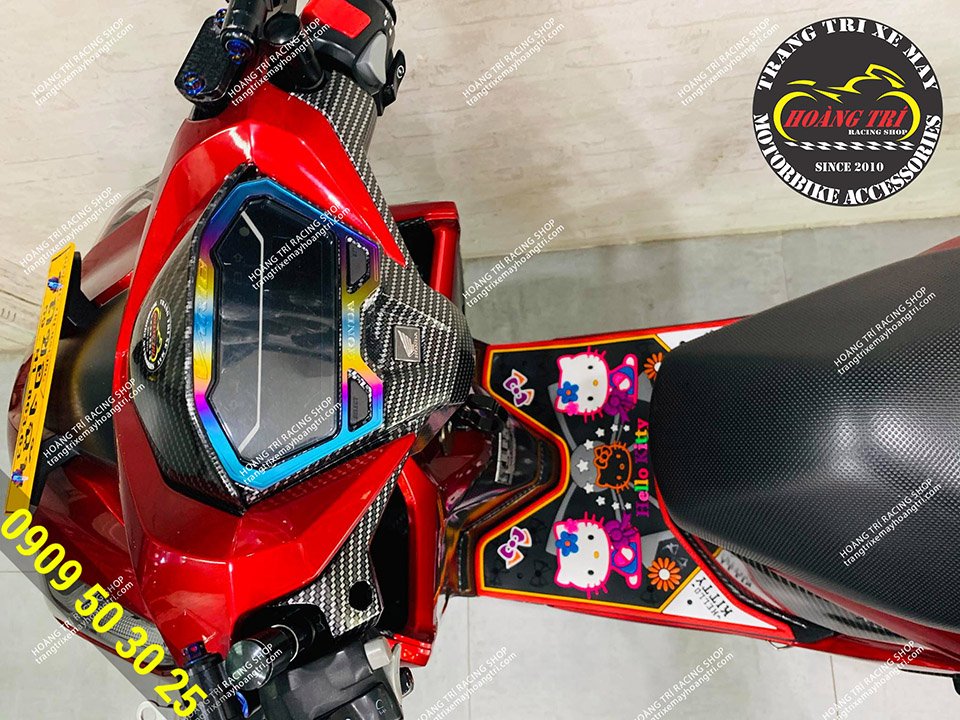 Fits snugly to the car and just needs to put on a product for the car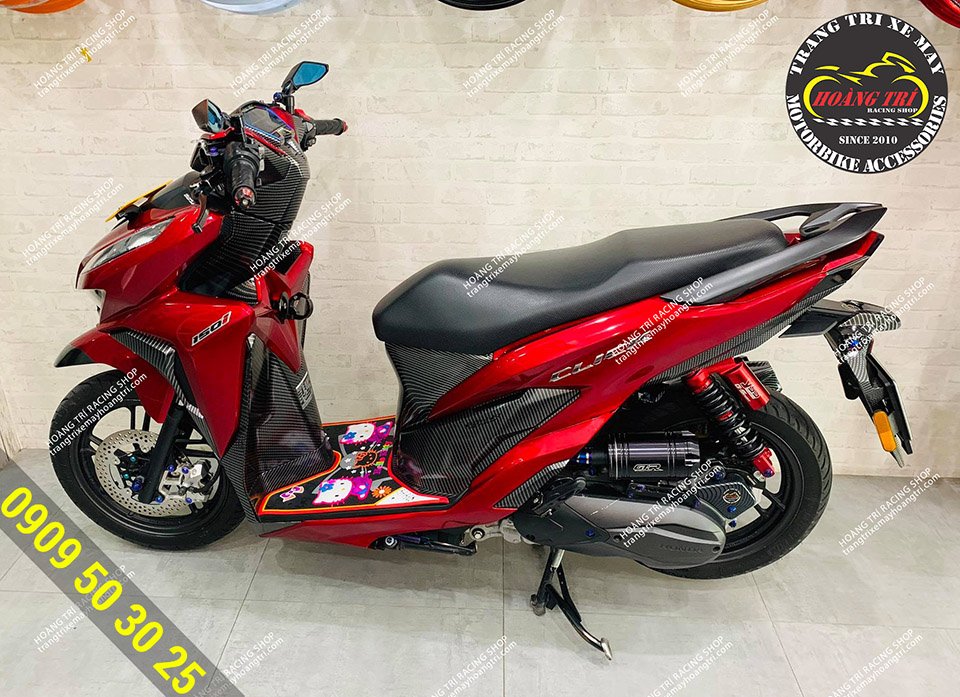 Overview of the Vario 2018 after equipping with Thai cartoon footrests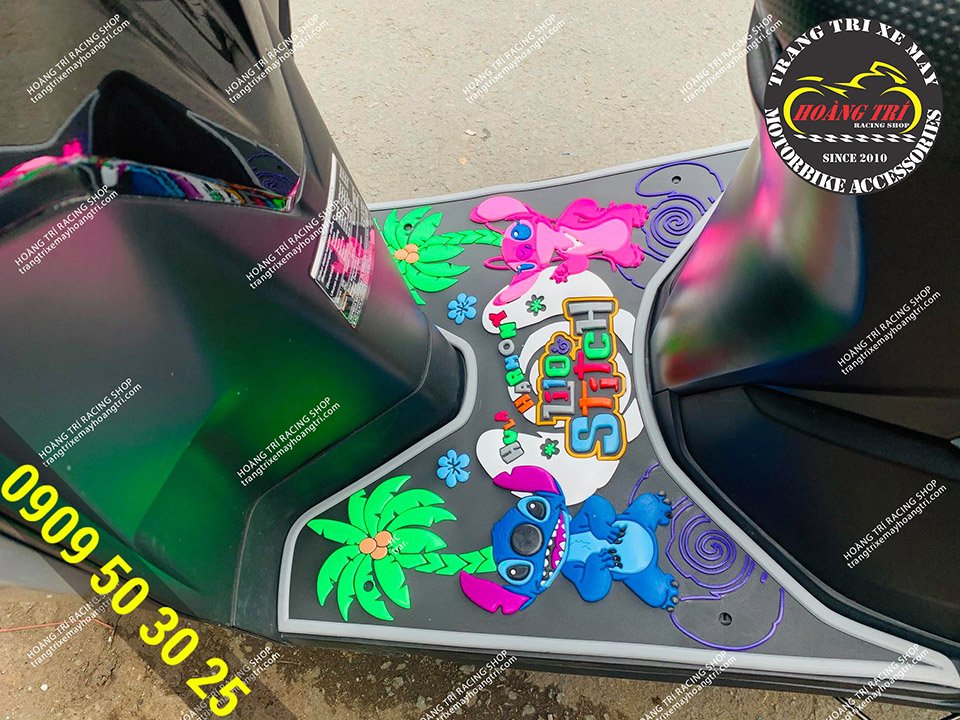 Another pet driver chooses a cartoon footrest for his pet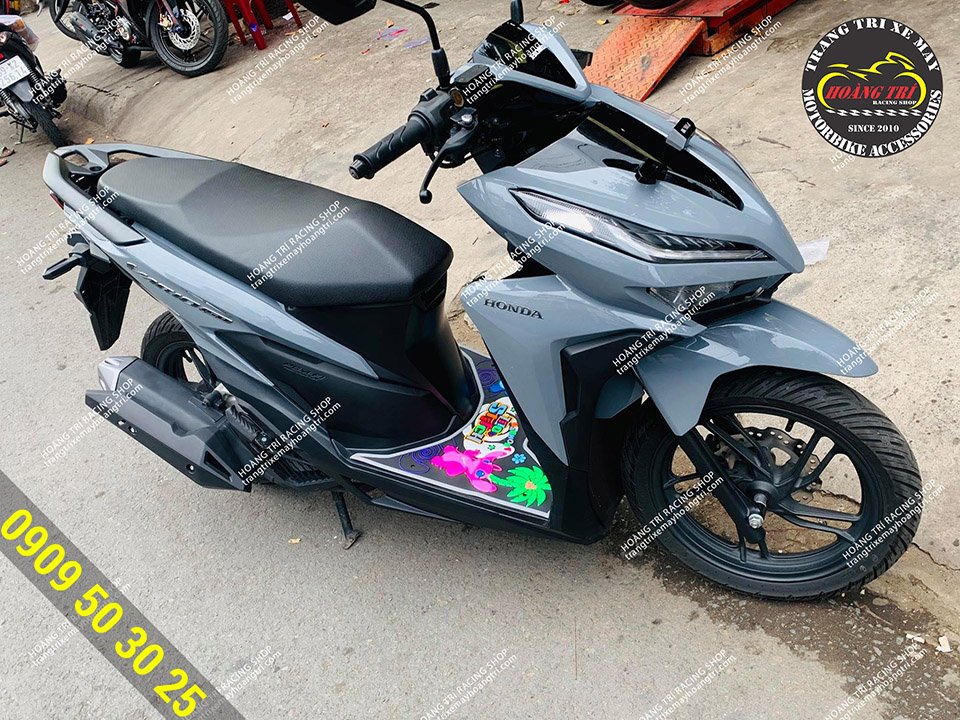 Unique, outstanding colors are the advantages of this accessory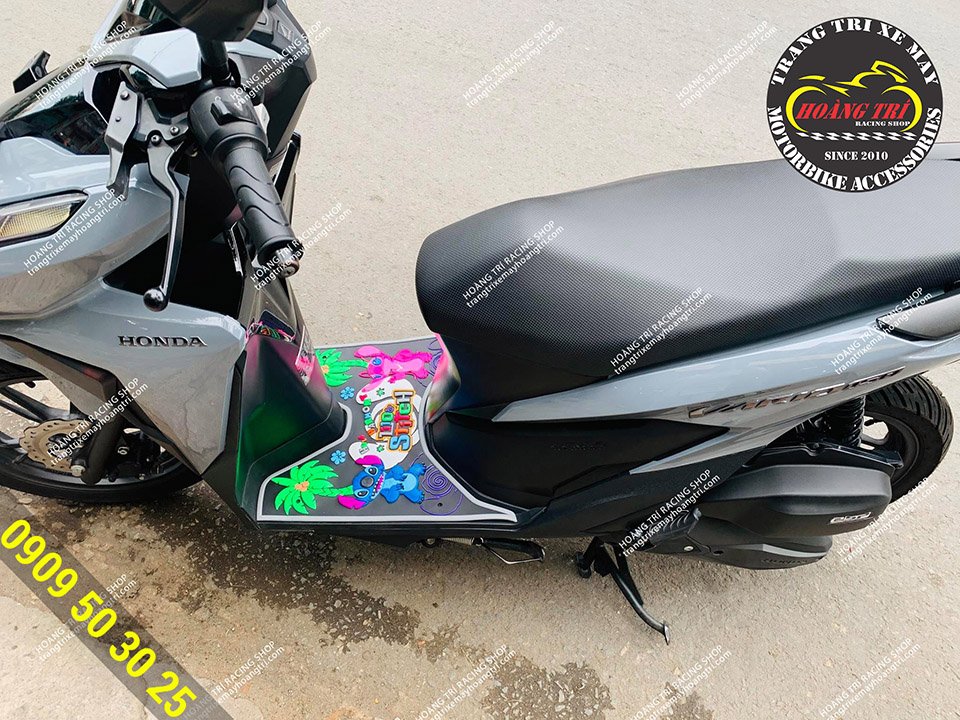 Lilo & Stitch is this customer's choice