Vario Vietnamese and Vario Thai cars are easily identifiable thanks to the mask pasted on the vehicle so that users can identify which is Click Thai and which is Click Vietnamese. Past that mask is also the part that makes car owners like the eyes when attached to the motorcycle nameplate. However, many customers do not want to attach name plates, what will Click Thai car mask do? Completely ineffective, so it is reasonable to need to replace another accessory.
Why not remove the paste instead of replacing all the masks?
Because the zin mask of the Vario and Click Thai 2018 imported cars is designed with 2 solid blocks with the zin mask, it is impossible to remove that past, it is impossible to break the hat attached to the mask. You can equip the mask Vario - Click Thai Vietnamese version to be able to lose those 2 past masks.
With the Vietnamese version of the Vario mask , your car will be neat because there is no past nameplate attached to the mask. With 4 colors you can choose to match the car's color such as: white, red, red, black and yellow (colors can be changed by applying decal). In addition, those who do not like those 4 colors can choose a masculine and enchanting carbon paint color (see picture below). Hopefully this is an accessory to help those of you who do not like to have a motorcycle nameplate that can be installed on your car.
Hoang Tri Racing Shop ships nationwide. You just need to order online Vario Viet mask products , we will deliver the goods to the place where you live. Or you can go to one of Hoang Tri's 2 branches to be able to watch directly and buy goods right away:
Address 1: 158 -160 Han Hai Nguyen, Ward 8, District 11, HCMC
Tel: (028) 6 271 3025
Mobifone: 0909 50 30 25 - 0909 60 30 25
Address 2: 586 Pham The Hien, Ward 4, District 8, HCMC
Tel: (028) 6 68 63 586
Mobifone: 0909 17 47 13 - 0909 47 47 13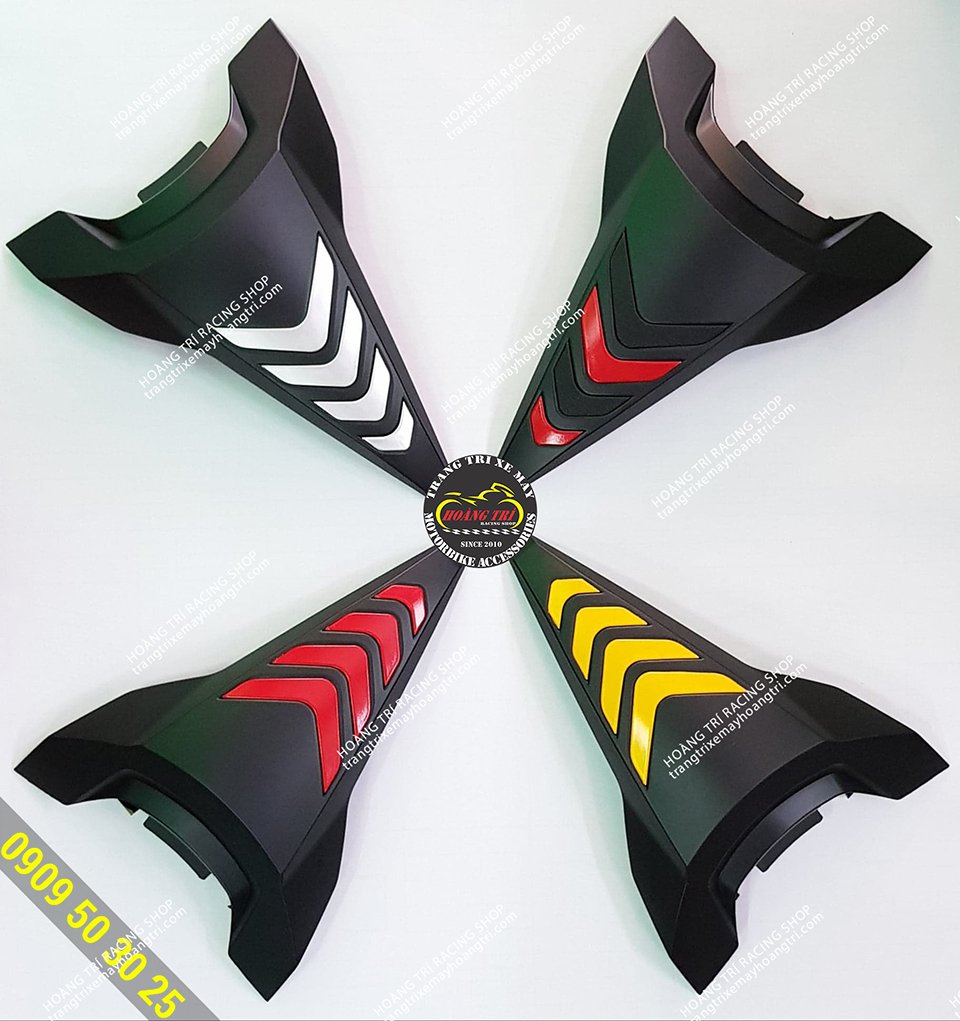 Vario mask Vietnamese version with 4 colors (can be replaced with an arbitrary color)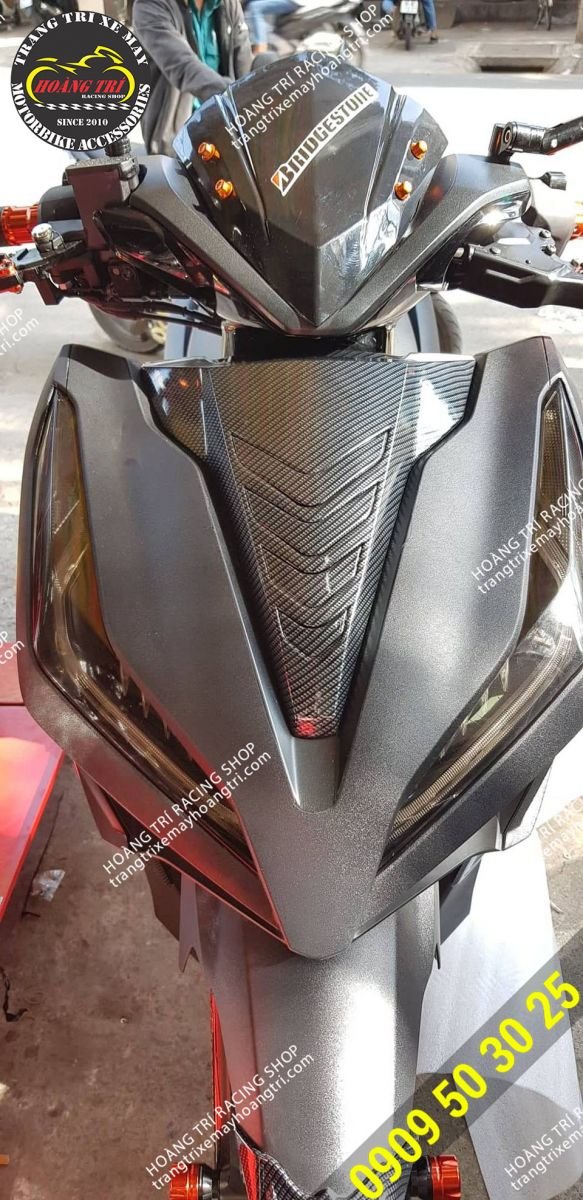 Vario mask Vietnamese version with carbon paint with Click Vario 2018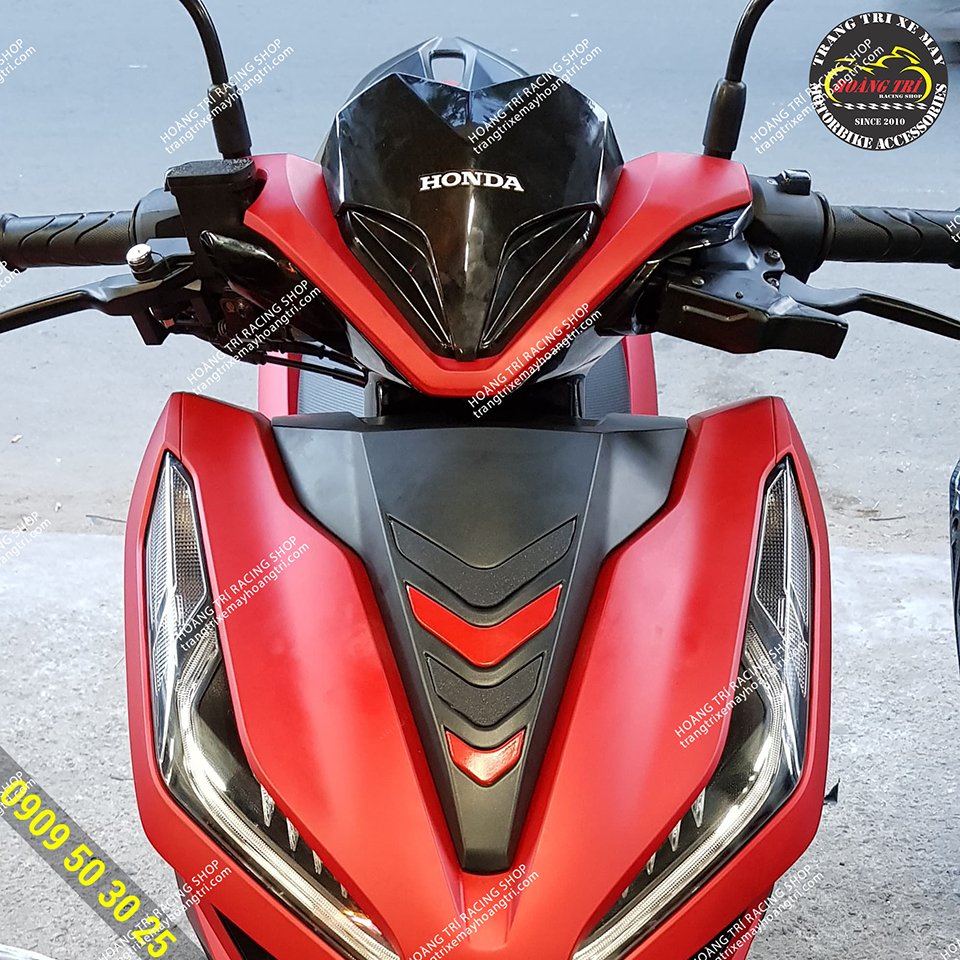 Add a pet driver to Hoang Tri Racing Shop with a mask of Vietnamese version of Vario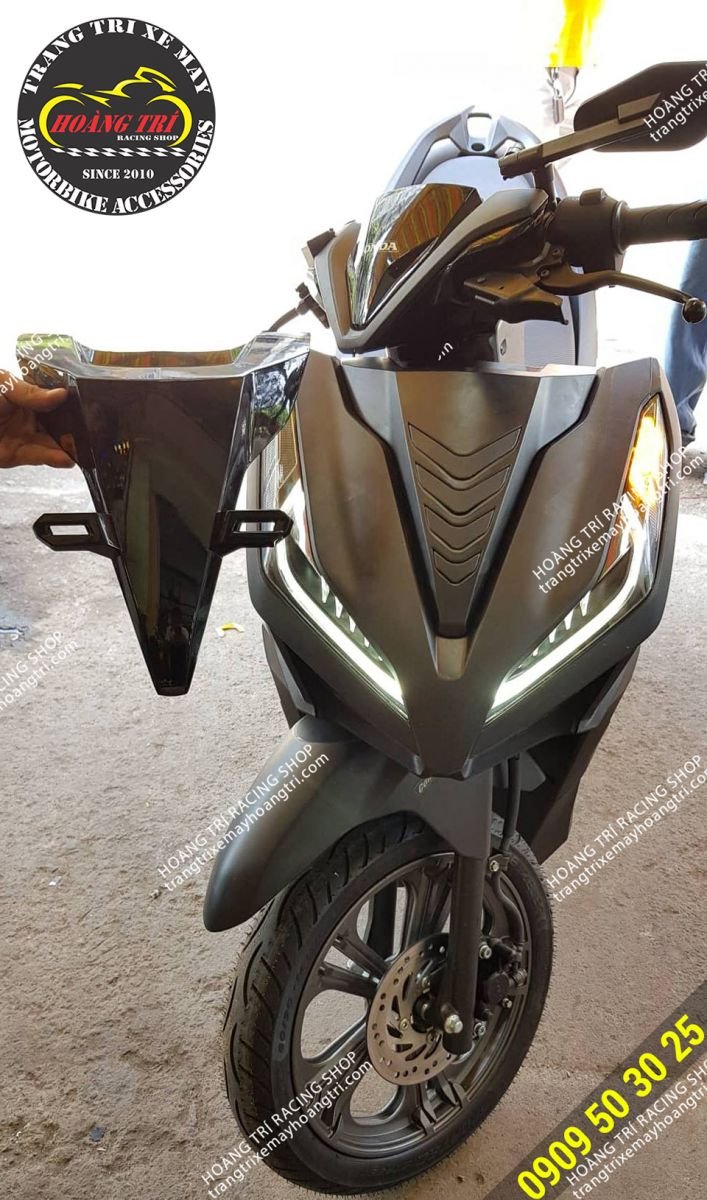 Vario mask Vietnamese version has installed Vario 2018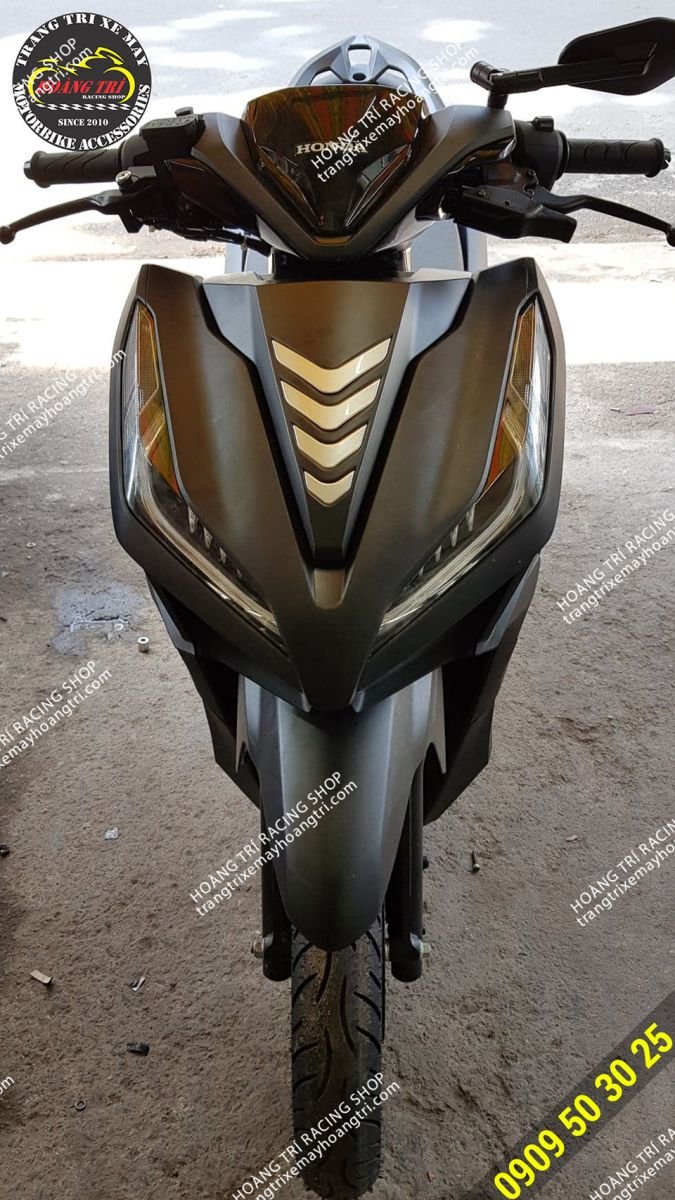 Customers choose black and white to get on the Vario 2018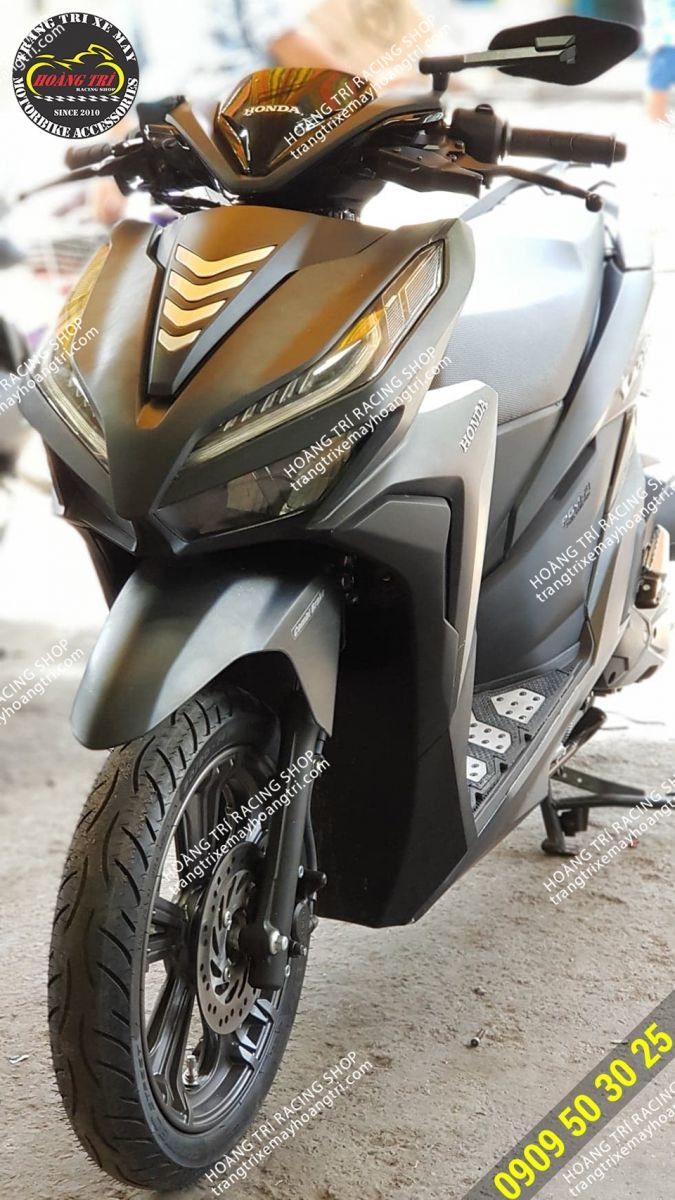 Black and white tones - white highlights the mask of the car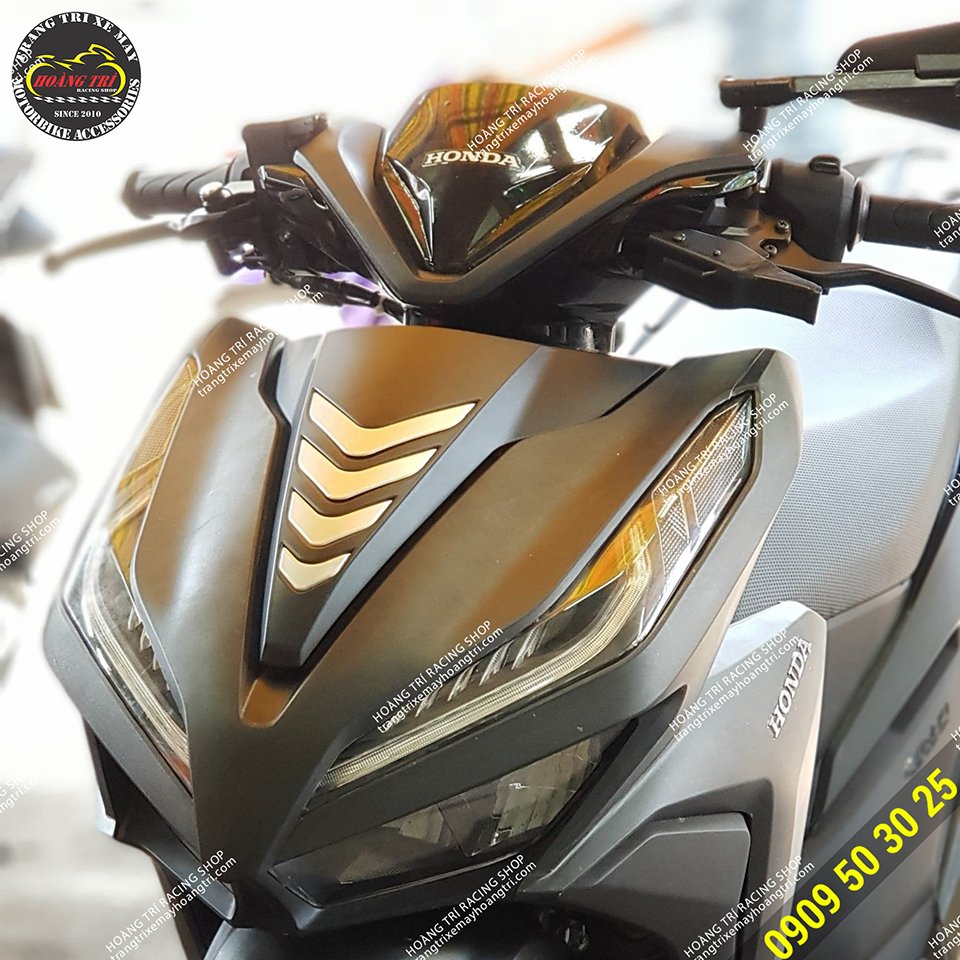 Close-up details of Vario mask 2018 Vietnamese version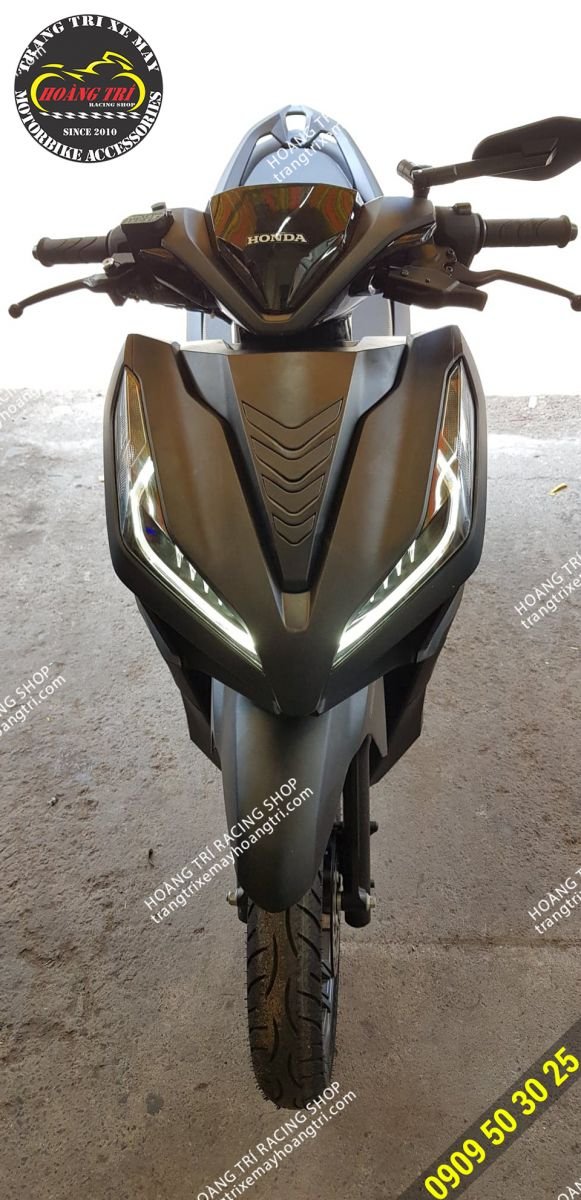 One more driver chooses a black Vietnamese version of the Vario mask for Vario 2018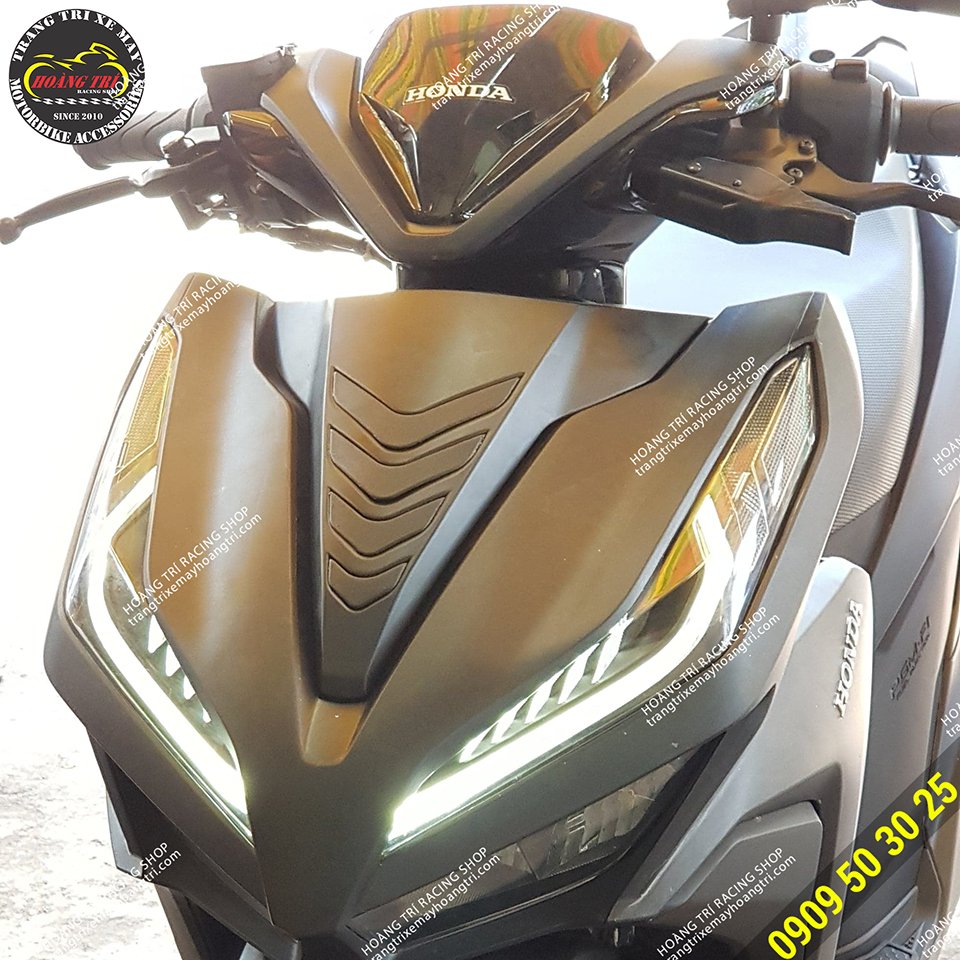 Although the same color tone, the grooves create a unique feature for the mask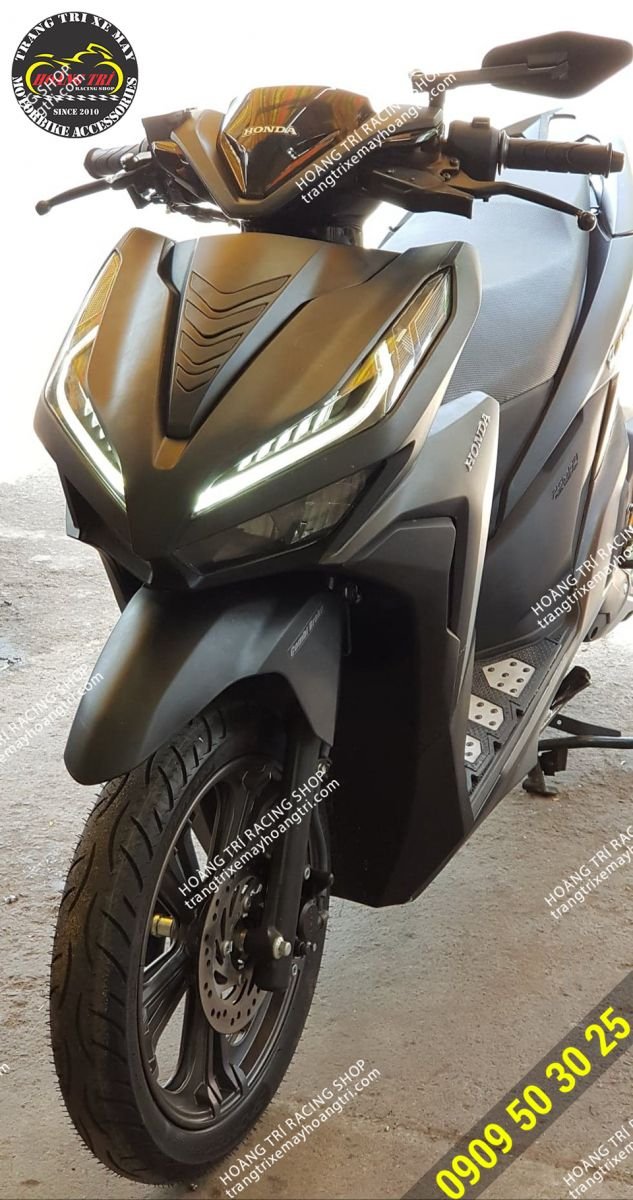 After applying the mask Vario Viet - very stylish and has a new color
for Vario Thai 2018