Add accessories to decorate your vespa GTS with black style. The meca case decorated with vespa GTS turn signals is the accessory that Hoang Tri Racing Shop would like to introduce to customers. The product covers firmly on the car and brings quite a unique highlight to your pet's car. Buy a decoration for your pet now!
The meca cover for the Vespa GTS turn signal lights  is made from meca (also known as meca plastic). Meca's glossy properties are iridescent, smooth and shiny surface, so manufacturers of  motorcycle accessories  have applied the material to  decorate motorcycles . Typically, the meca product turn  signal light for Vespa GTS . The product fits snugly with the front and rear turn signals on the car, bringing a whole new style to your pet.
The product set includes:
-  Front turn  signal cover : Delicately designed, especially the meca part has a beautiful honeycomb design and does not cover to lose light of the car, absolutely for the product.
-  Rear  turn signal cover : Has a honeycomb pattern that does not block the light of the turn signal light, still ensuring the safety and function of the turn signal on the vehicle.
You can refer to the product image as well as the product after installing it on the car to have a better overview  of the Vespa GTS turn signal decoration meca cover . Don't forget 1 of 2 branches of Hoang Tri Racing Shop that provides many  GTS vespa toys  for you.
Address 1: 158 -162 Han Hai Nguyen, Ward 8, District 11, HCMC
Address 2: 586 Pham The Hien, Ward 4, District 8, HCMC
Phone:  0909 4747 13 - 0909 5030 25
Note: For Vespa GTS 300 series, only the rear turn signal light meca cover can be attached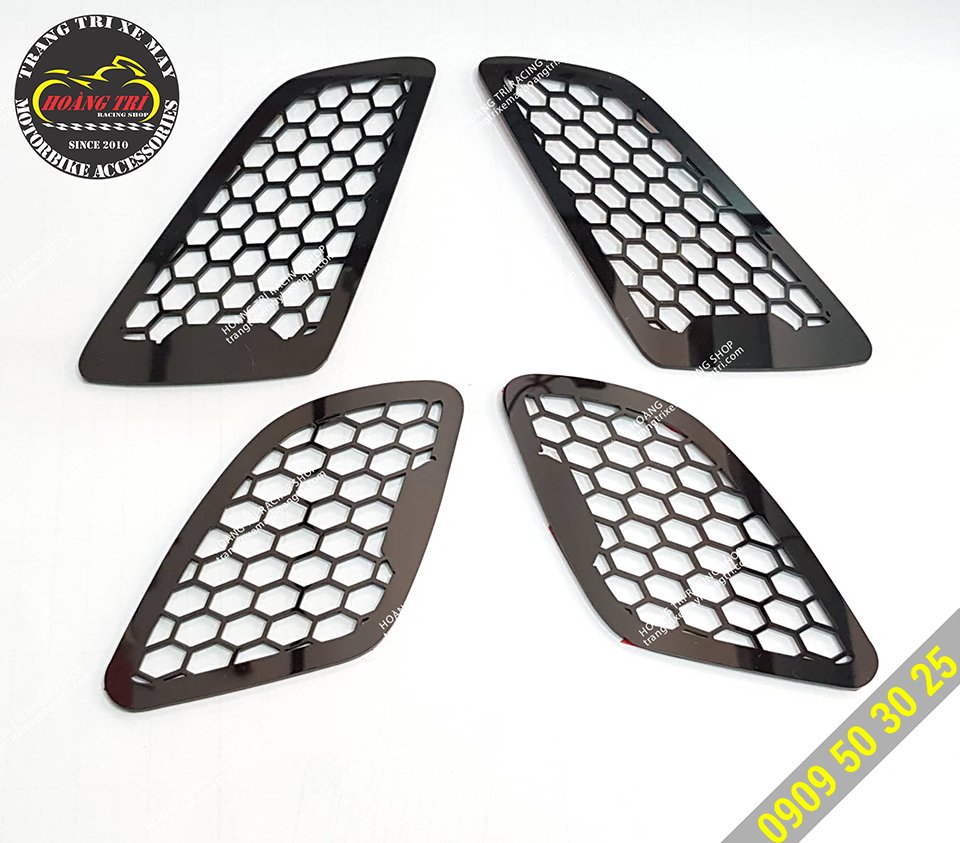 Full set of meca covers to decorate Vespa GTS turn signals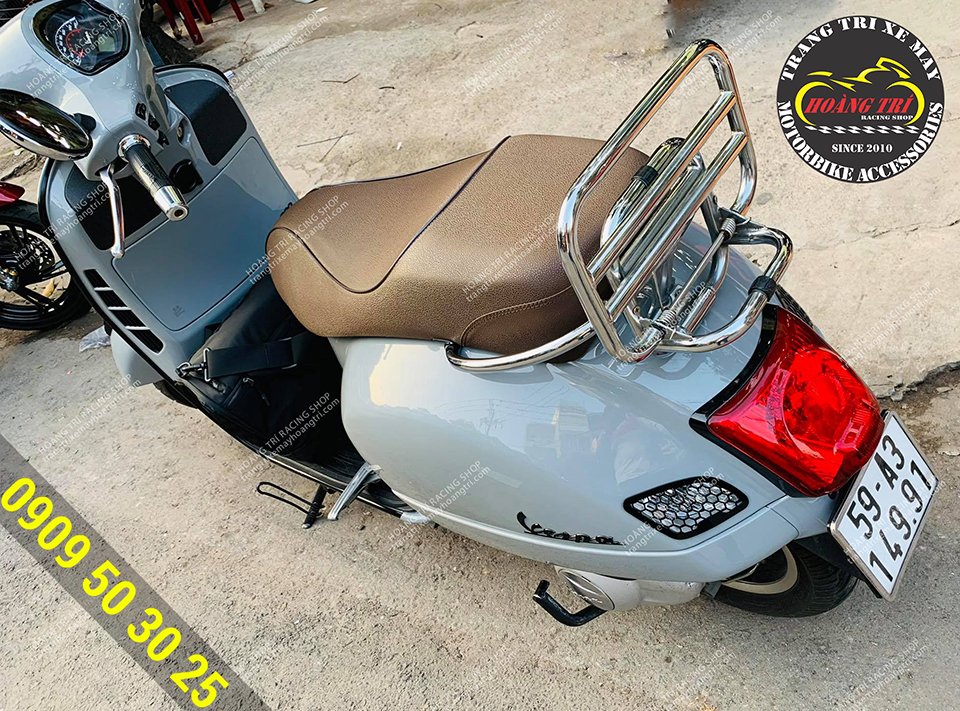 Vespa GTS 300 decorative meca cover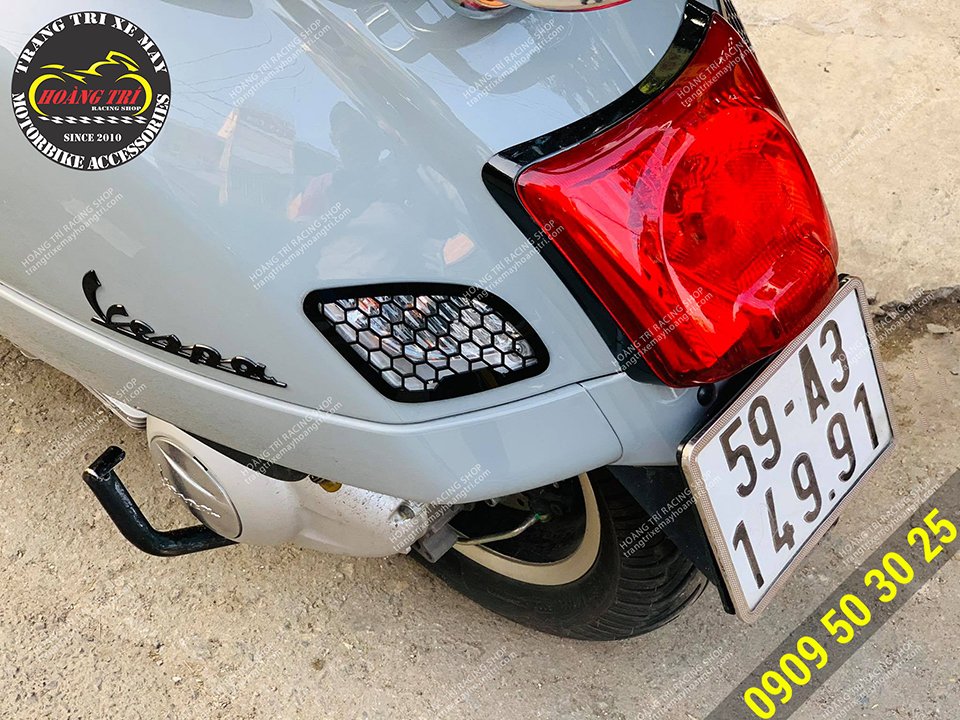 The product fits snugly on the rear turn signal light of the Vespa GTS 300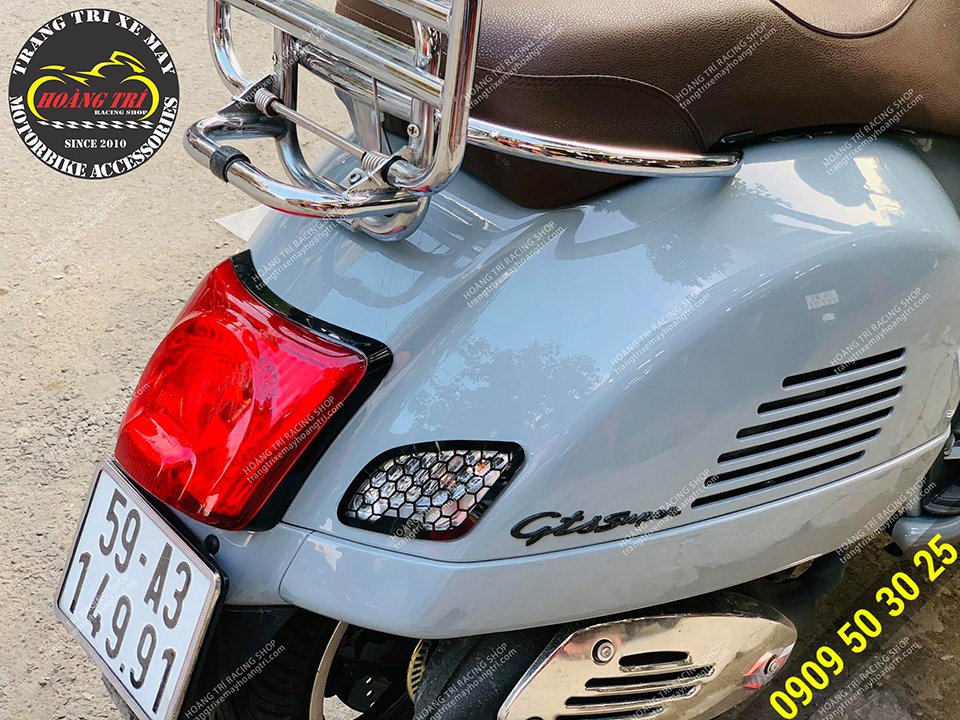 The product creates a beautiful highlight for the car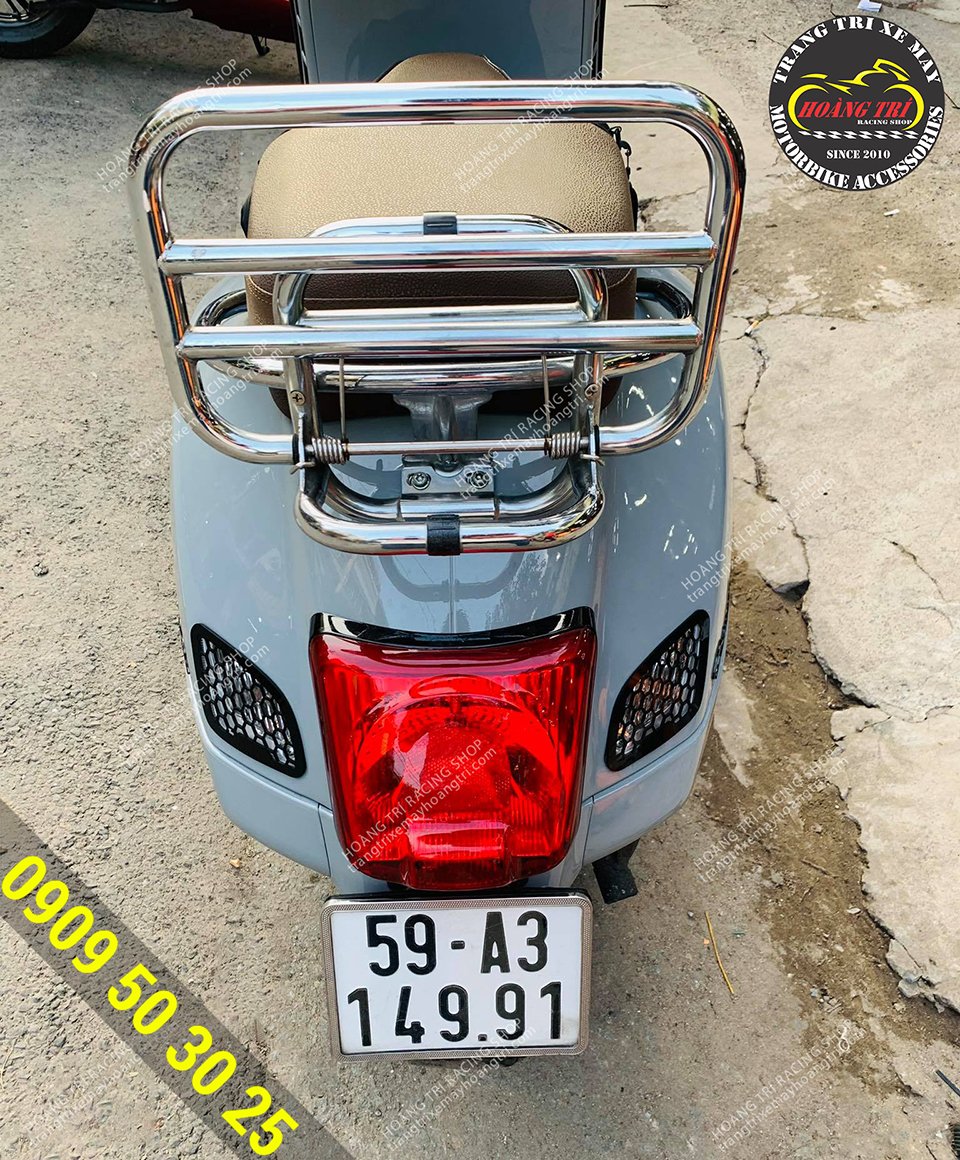 Panorama of the rear turn signal meca has been fitted with a rear turn signal light Vespa GTS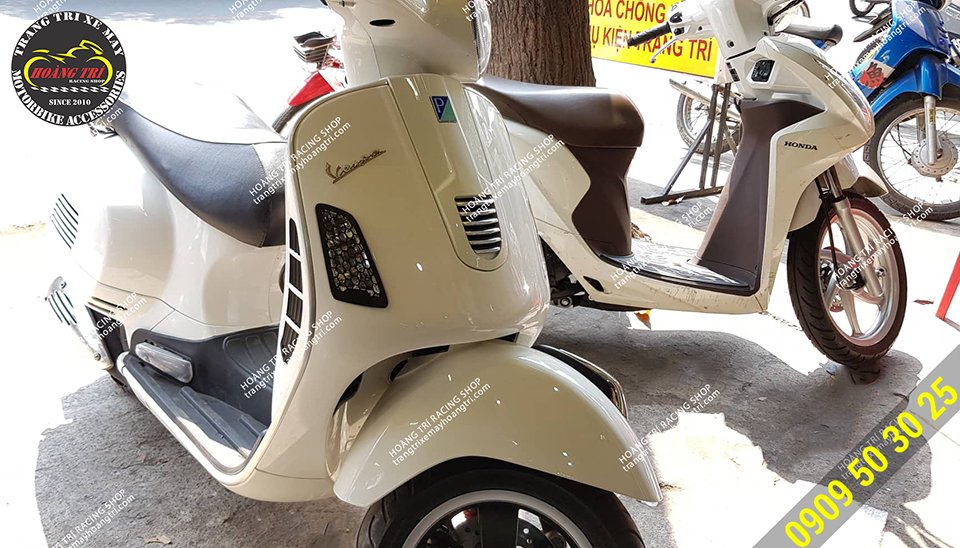 The meca turn signals mount the front turn signals on the Vespa GTS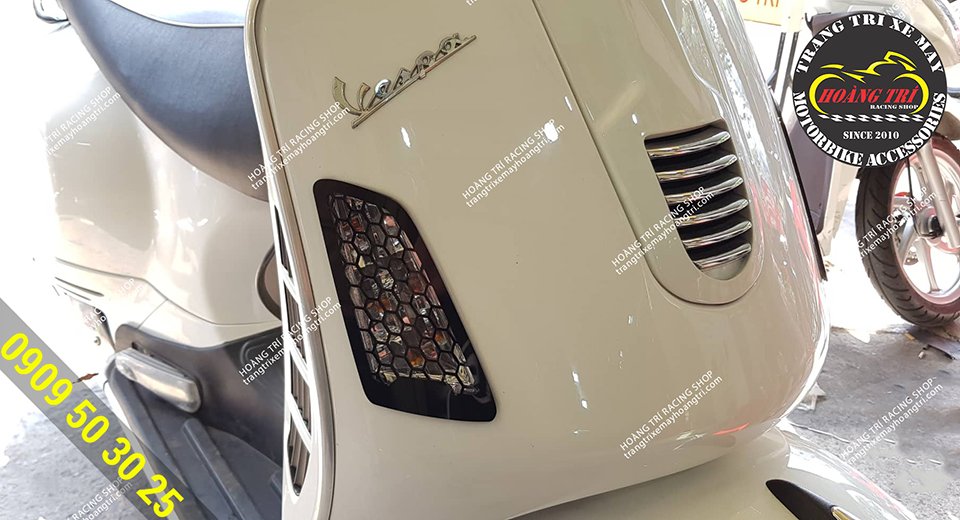 Detailed close-up with honeycomb design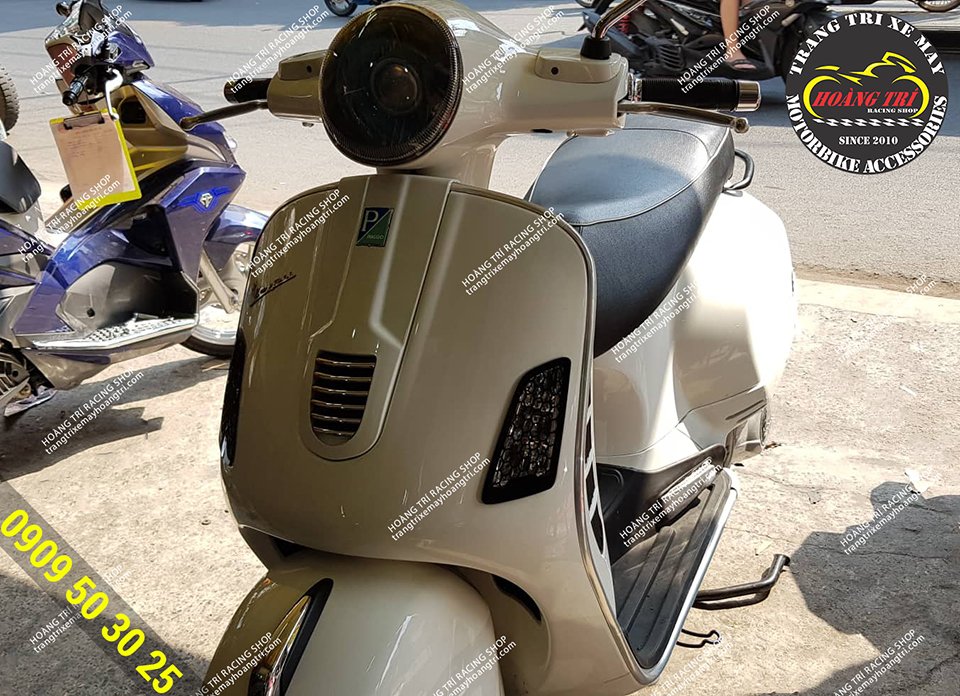 Do not cover the light of the vehicle and ensure safety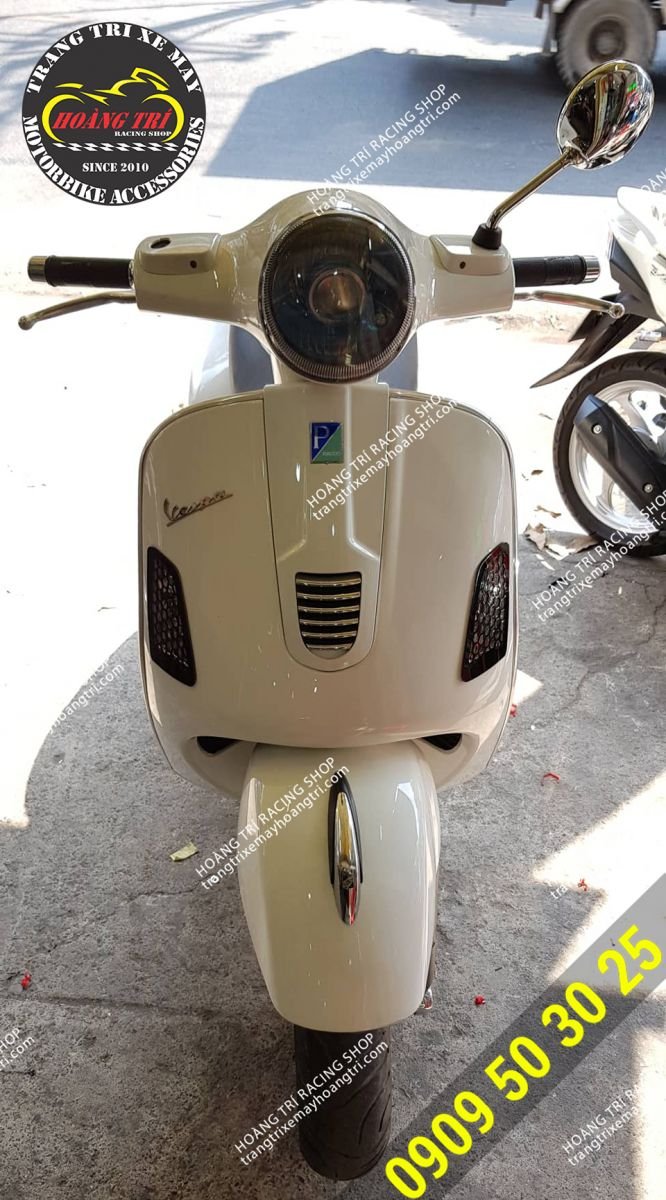 Strong black style on the Vespa GTS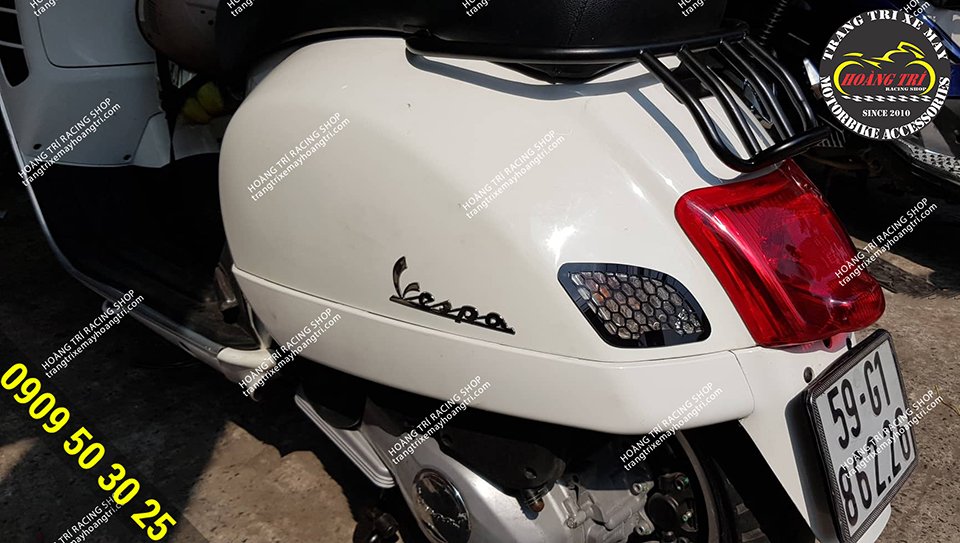 The product is installed at the position of the rear turn signal Vespa GTS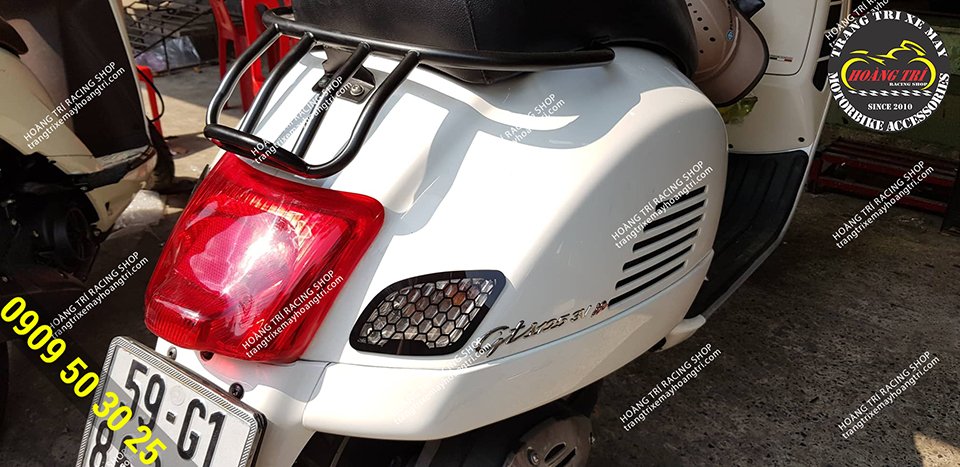 The right meca case has been equipped with a black style decoration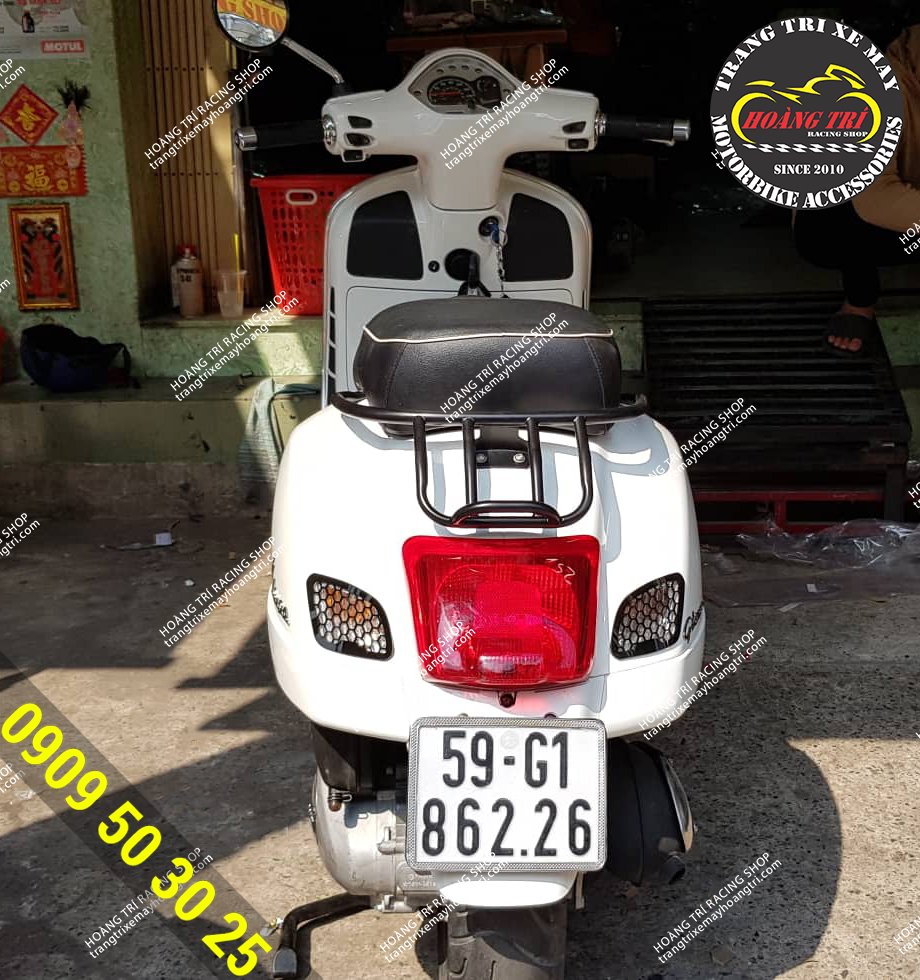 Panorama of the rear turn signal with accessories for meca Vespa GTS