Vision 2021 chrome-plated toys bring sparkle and highlight to your car, then the Vision 2021 carbon paint product line will bring a more personal and stylish Vision 2021 for you. If you don't like Vision 2021 chrome-plated toys, here's another option that might be right for you! The mysterious black color will make your car look stronger and more unique. Equip a full set of Vision 2021 car toys with carbon paint!
Please see more:  Vision 2021 car toys with carbon paint
Just like the Vision 2021 chrome-plated car toy ,  the Vision 2021 car toy is  more beautiful when you get a full set for your pet. With the Vision 2021 carbon-painted car toy set, it   will help change the style of your car immediately and forever. The car looks stronger, more synchronized and has more highlights than the manufacturer version. Guests who love the simplicity of black, the mystery of black can equip  this Vision 2021 carbon paint toy set  for your pet.
Vision 2021 fan cover with carbon paint:  The product is also known as Vision 2021 water tank cover with carbon paint, usually installed with the Vision 2021 exhaust cover with carbon paint to create a beautiful duo to decorate the right side of the car. However, with the Vision 2021 fan cover, the carbon paint is somewhat different from other fan cover products, that is, the blower cover is designed to partially cover the car's muffler to help the driver cover the neck. high aesthetics. The holes in the small blower cover can shield the car's water tank.
Although this is a car that has just been launched in Vietnam, there are many choices in equipping decorative accessories  for Vision 2021 cars . Therefore, equipping a carbon paint toy set makes it easier for you to want to decorate your Vision 2021 car but don't know how to make it beautiful! In addition, customers can also visit one of the two branches of Hoang Tri Shop to be consulted about Vision 2021 car decoration accessories:
Address 1: 158 -160 Han Hai Nguyen, Ward 8, District 11, HCMC
Address 2: 586 Pham The Hien, Ward 4, District 8, HCMC
Phone:  0909 4747 13 - 0909 5030 25
Note:  Patterns and textures may change over time because the manufacturer changes the model. Customers ordering online, please understand this unexpected change in model. Thanks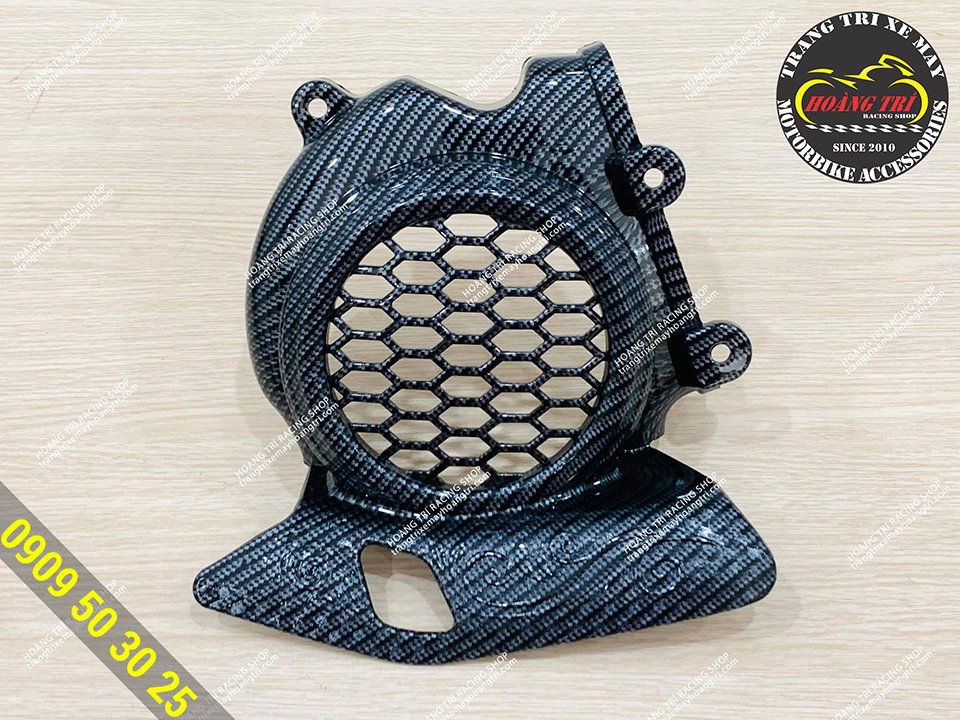 Close-up of Vision 2021 fan cover with carbon paint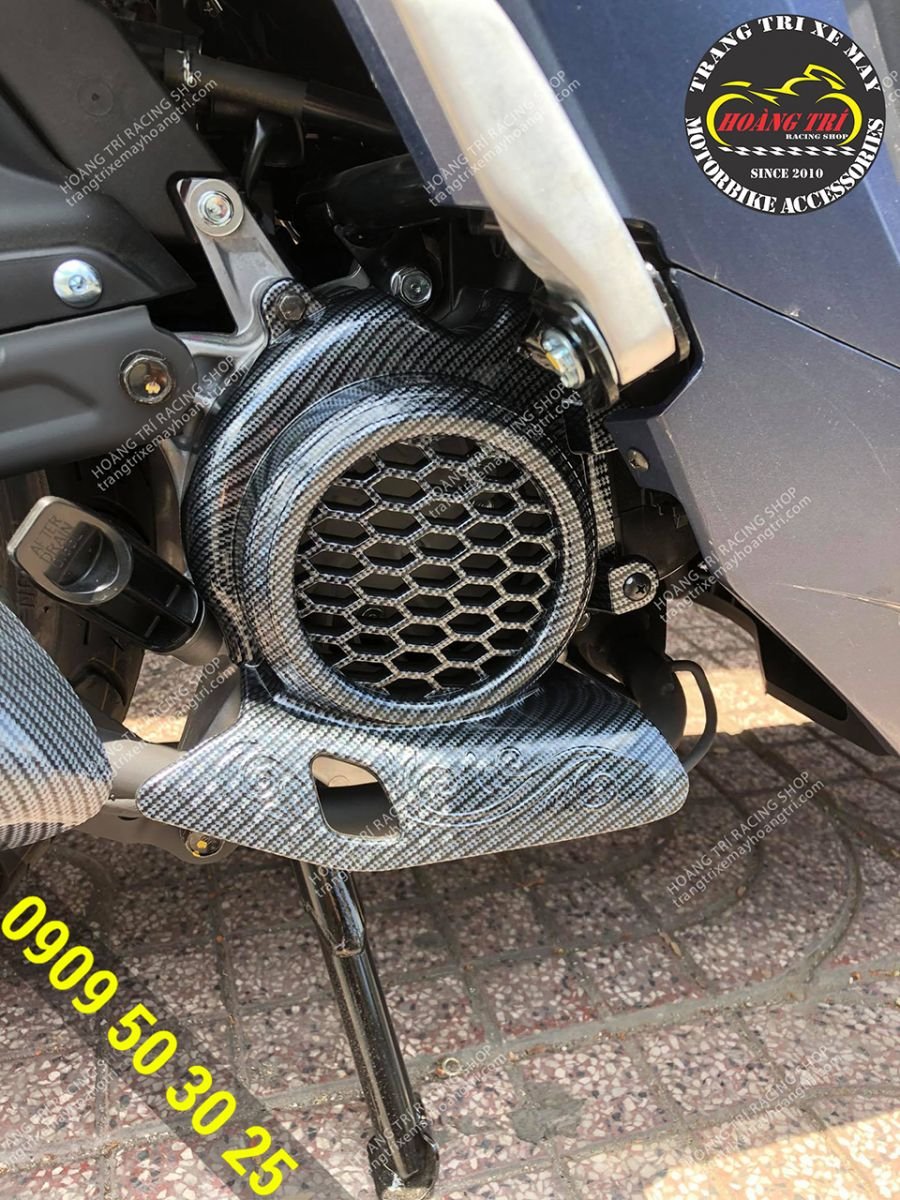 Vision 2021 fan cover with carbon paint with honeycomb mesh design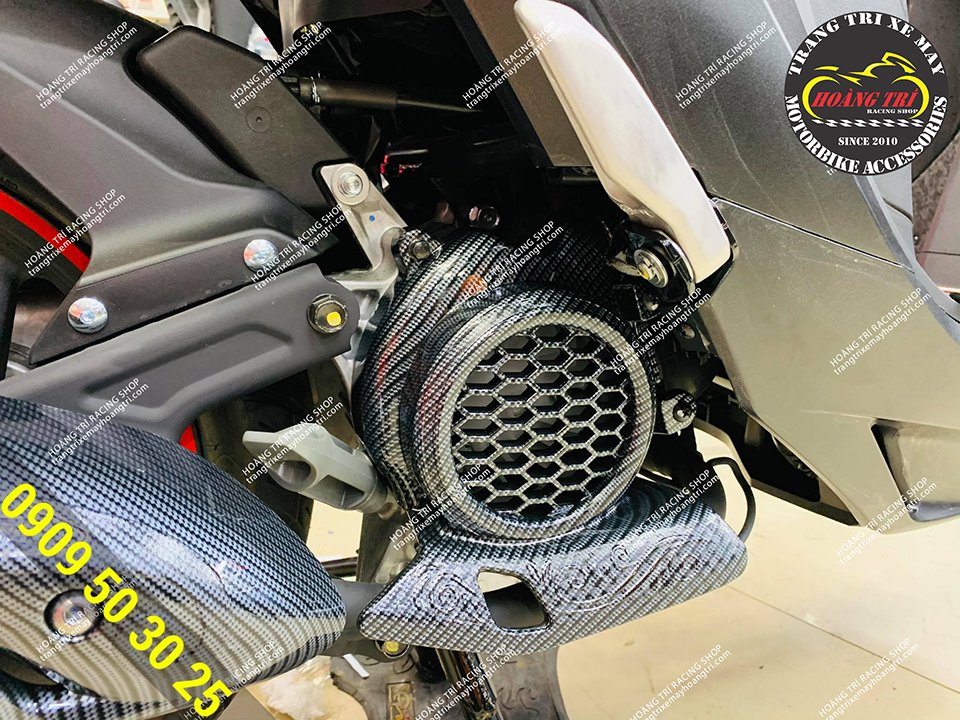 Unique and fancy design that covers the excess exhaust of the car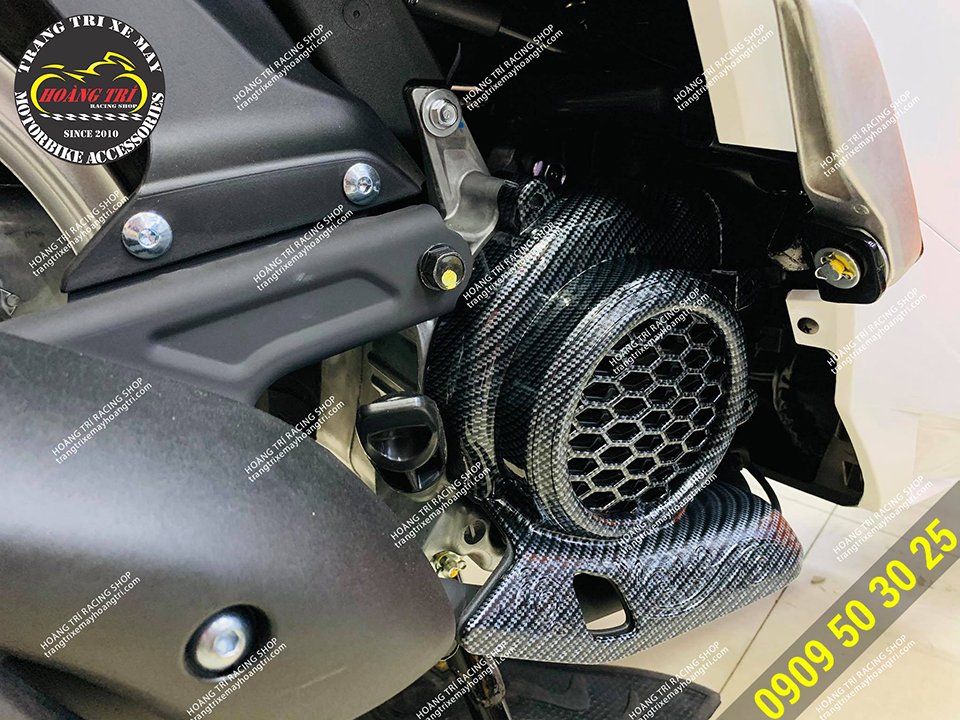 Close-up angle of Vision 2021 fan cover design with additional neck cover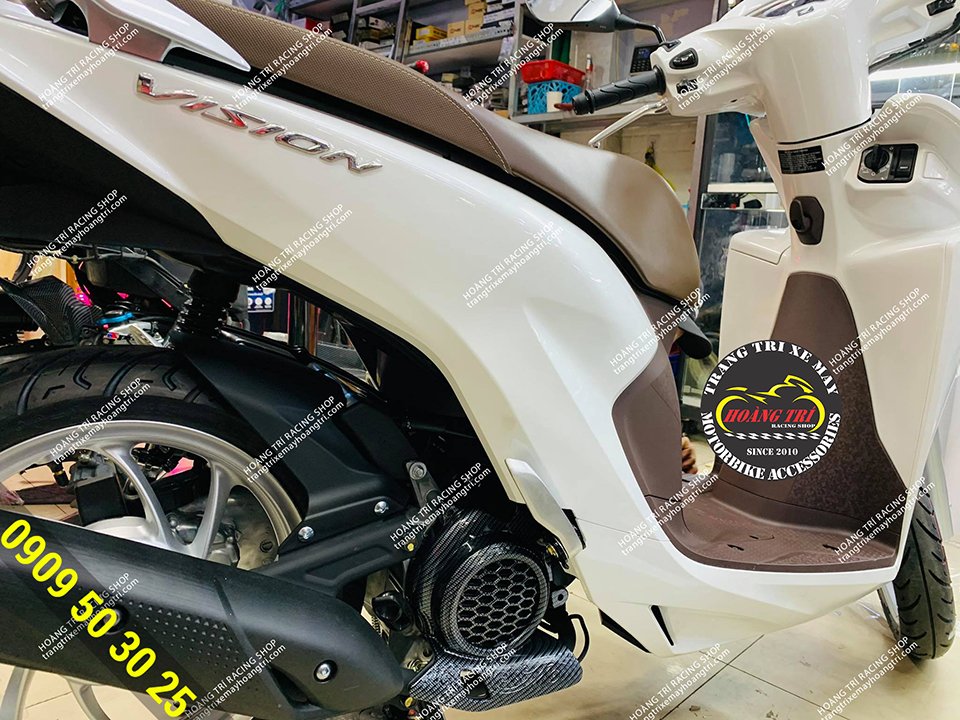 Vision 2021 fan cover with carbon paint has been equipped on the car