The line of cars upgraded by Honda in 2021 cannot be ignored, including the Vision 2021 line. With notable upgrades in appearance such as a completely different Smartkey key upgrade along with a small trunk on the Vision 2021 series. Although this is a new car, it has been noticed by many motorcycle toy manufacturers because of its popularity, chosen by many people to own, so there have been decorative accessories for the car as soon as the car has just been launched. Check out the chrome-plated Vision 2021 car toy set at Hoang Tri Shop!
See more:  Vision 2021 toy car chrome plated
Vision 2021 chrome-plated car toy accessories   are made from high-quality plastic materials that are coated and chrome-plated for the shiny, sparkly appearance typical of this accessory line. The product is mounted on the car, replacing the zin accessories on the car to help the car stand out when equipped with these chrome accessories. For the  Vision 2021 chrome-plated car toy, it is  easy to install, easy to transport, suitable for both remote customers who want to buy and install for their pet. Each product comes with a special glue to fix the product on the car. 
Vision 2021 footrest  mat with chrome plated : Accompanied with the Vision 2021 footrest mat with carbon paint, Hoang Tri Shop introduces more options for customers who already own Vision 2021 chrome plated car toys which is the product. Vision 2021 footrest mats are chrome plated with sparkling white to help the footrest stand out. Accompanied by a combination of rubber to create beautiful textures on the carpet. Equip your pet right away to keep the beauty of the floor position of Vision 2021.
For  Vision 2021 chrome-plated toys  , customers should get a full set of accessories to help make the car more synchronized and more beautiful. Currently, at Hoang Tri Shop, there is a whole set for customers to choose equipment for their pet. We invite you to visit one of the two branches to visit and equip  Vision 2021 car toys  for your pet.
Address 1: 158 -160 Han Hai Nguyen, Ward 8, District 11, HCMC
Address 2: 586 Pham The Hien, Ward 4, District 8, HCMC
Phone:  0909 4747 13 - 0909 5030 25
Note:  Patterns and textures may change over time because the manufacturer changes the model. Customers ordering online, please understand this unexpected change in model. Thanks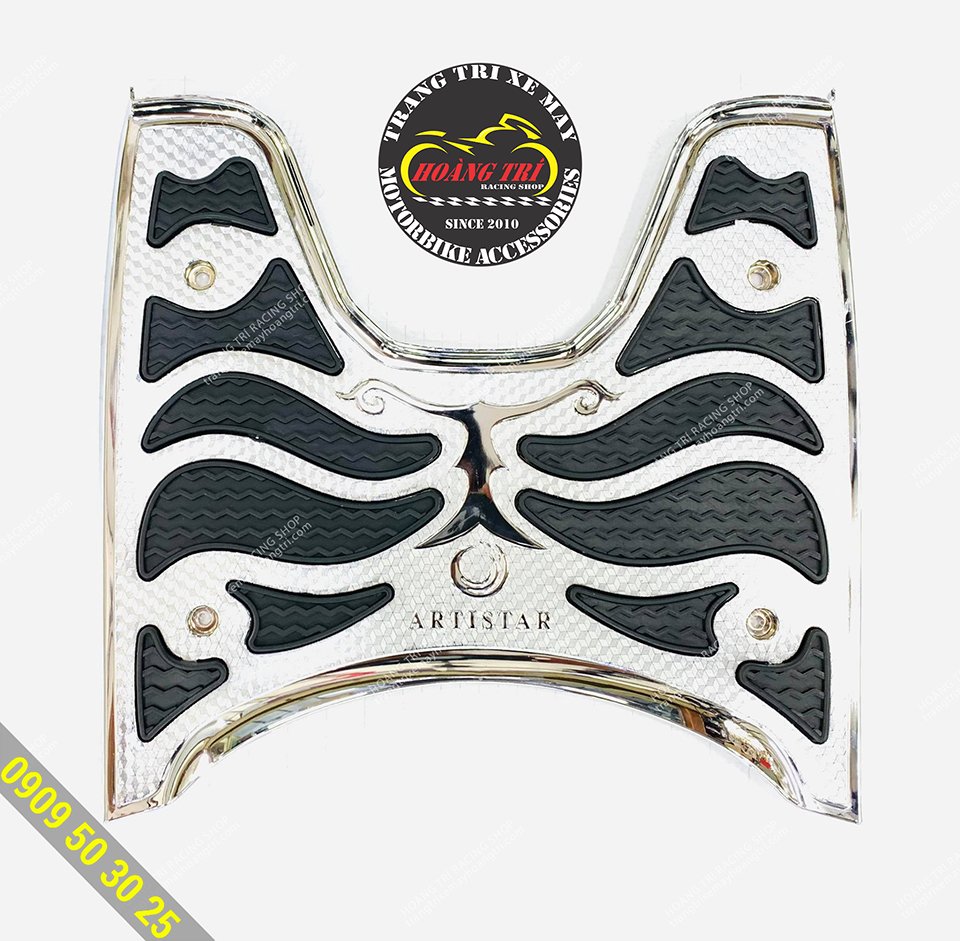 Close-up of Vision 2021 chrome-plated footrests