Motorcycle CNC wheels are one of the seemingly expensive products in all types of wheels today. True but not enough, now at Hoang Tri Racing Shop, there is a line of X Mode brand wheels for Exciter 150 cars with prices that are completely affordable for all car enthusiasts. Experience the line of 5 CNC wheels with standard Exciter 150 X Mode brand right now!
Similar products: 17-inch solid CNC aluminum rims (rims)
Those of you who know the monolithic aluminum wheels may not ignore the Racing Boy line and stop pityingly ignore it due to the high value of the product. However, now you can completely own yourself a pair of CNC aluminum wheels with the X Mode brand . The product has 2 colors for you to choose: orange and black .
With the same standard design as the CNC Racing Boy monolithic aluminum wheel . However, with the X Mode line, the manufacturer still leaves the designs with X Mode's own style. As for the X Mode product line, the product has a simpler and more seamless design that looks very neat. The combination of 2 colors: orange - white, black - white is suitable for today's cars. Standard installation for the Exciter 150 does not require a lot of time to make porridge so you can order online and install it yourself quickly and easily. On the capsule of the car, there is a prominent white X-MODE design on the background of the wheels.
Dimensions of CNC X Mode aluminum wheels: Front wheel - 1.6, rear wheel - 1.85 . Therefore, when you intend to customize 5-wheel CNC X Mode for Exciter 150, you need to change the tire to match the size of the wheel after changing. Customers can choose tire brands according to each person's needs to complete the installation of wheels for the vehicle.
You want to refer to: Michelin tire price list
Experience sophistication, certainty and luxury with a pair of high-quality CNC aluminum Exciter 150 wheels . Will you equip your pet with a pair of CNC X Mode aluminum wheels at a very attractive price at Hoang Tri? Take your pet right away to one of the two Hoang Tri branches to equip it right away.
Address 1: 158 -160 Han Hai Nguyen, Ward 8, District 11, HCMC
Address 2: 586 Pham The Hien, Ward 4, District 8, HCMC
Phone:  0909 4747 13 - 0909 5030 25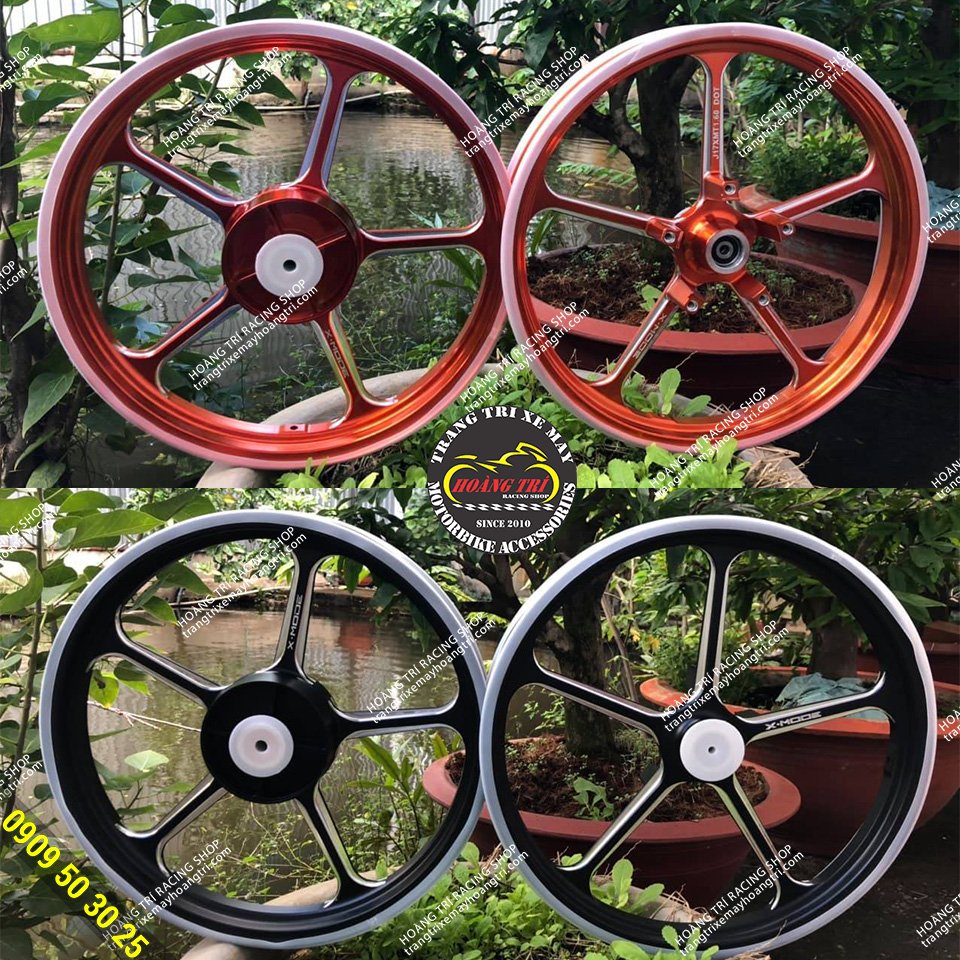 5 CNC wheels for Exciter 150 - X Mode with 2 colors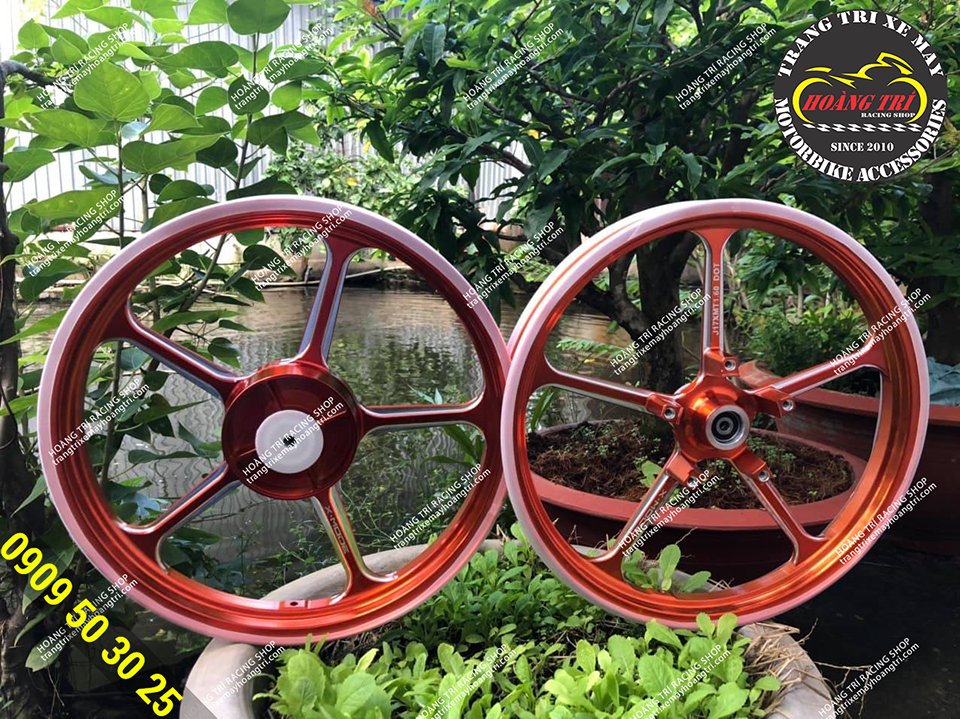 5 CNC wheels for Exciter 150 - X Mode orange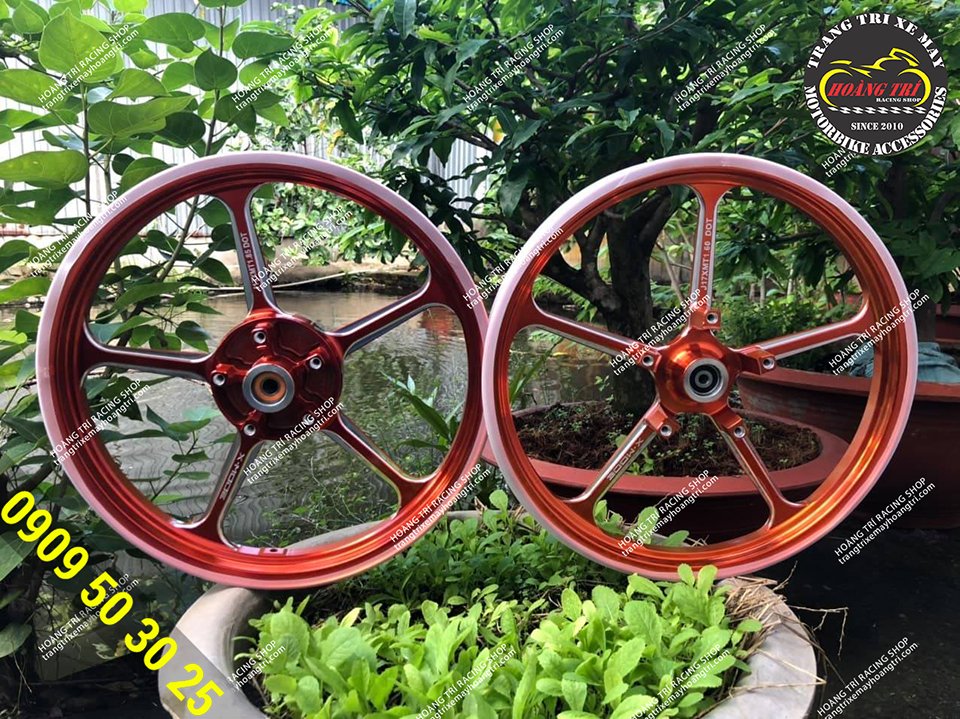 Front and rear wheels are fitted with standard zin for Exciter 150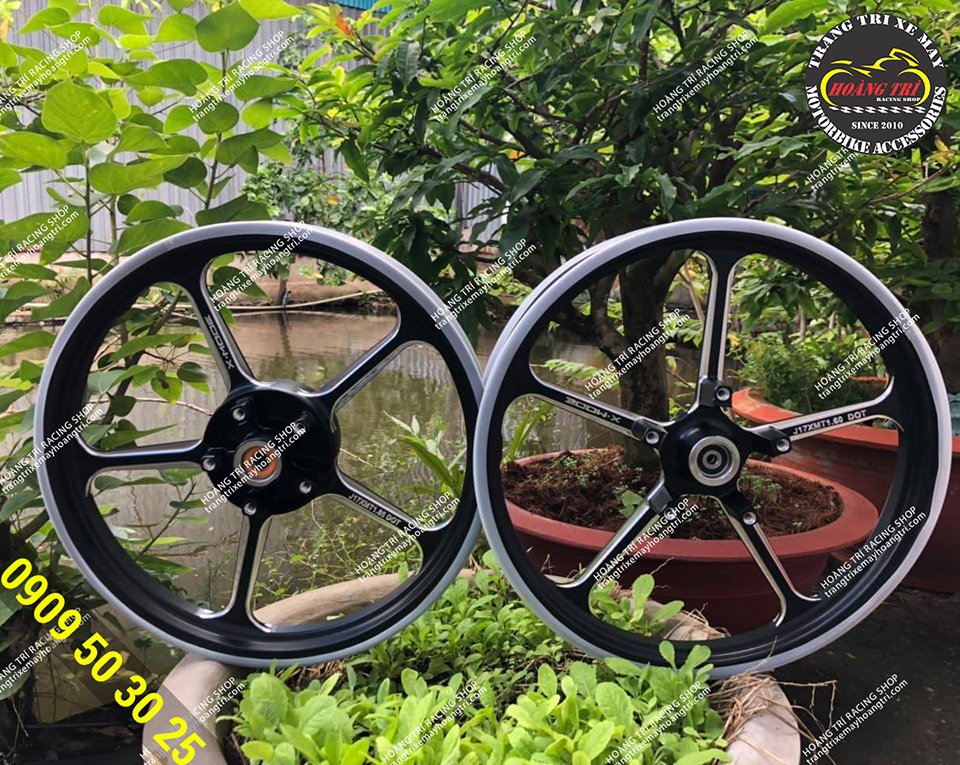 5 CNC wheels for Exciter 150 - X Mode black
Simple design brings sophistication and elegance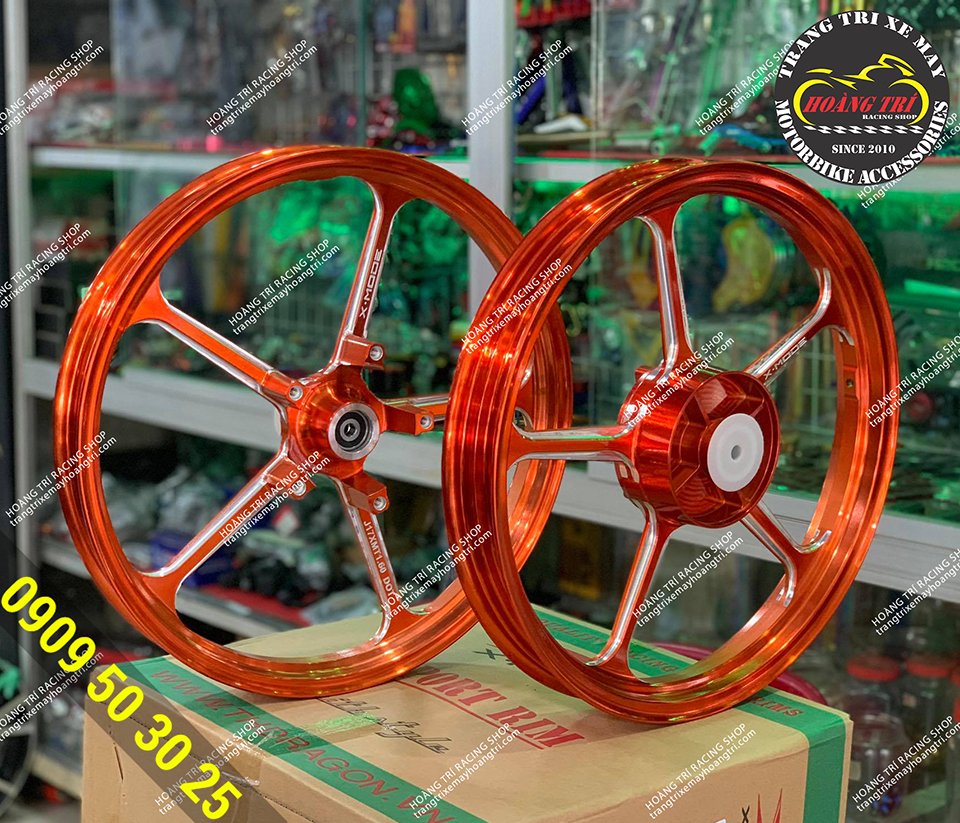 New products have arrived, brothers have come to consult and install for the car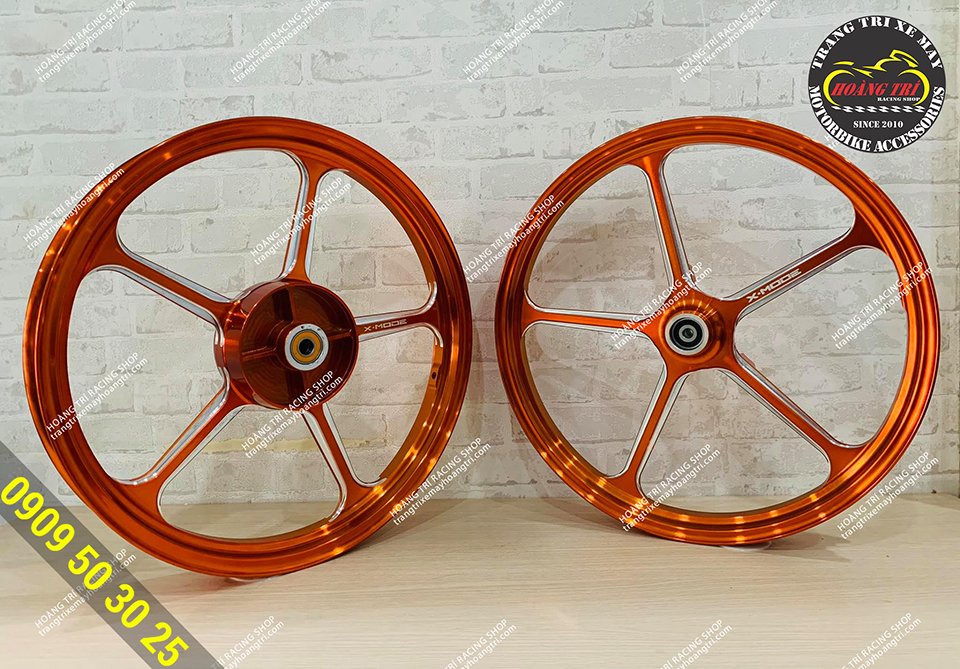 Close-up of orange CNC X Mode aluminum wheels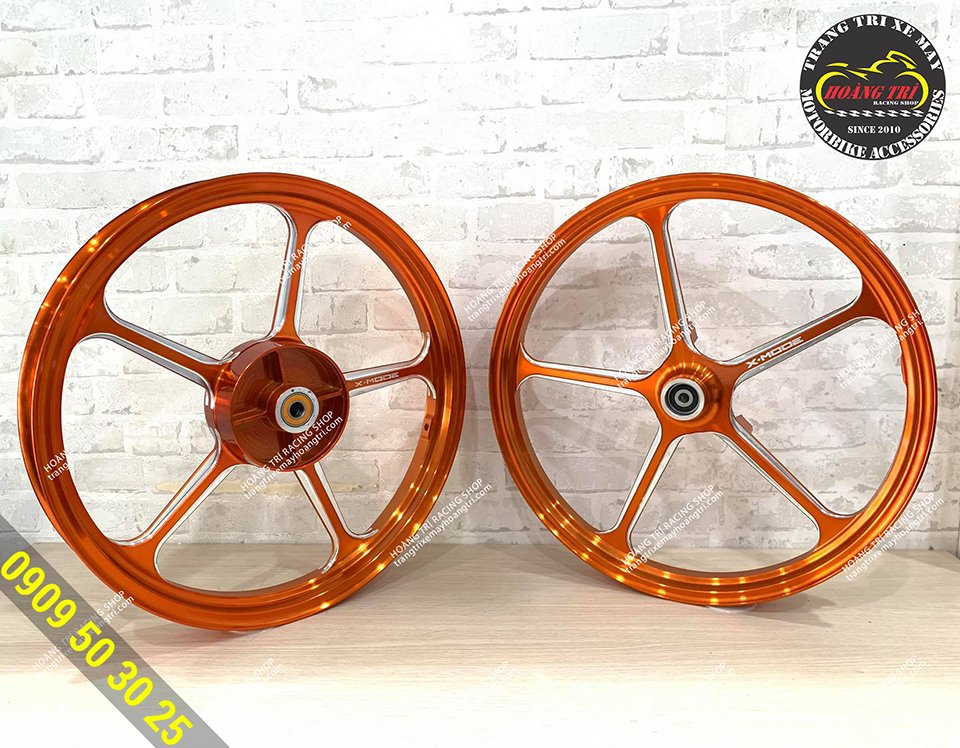 Durable CNC aluminum material and stable color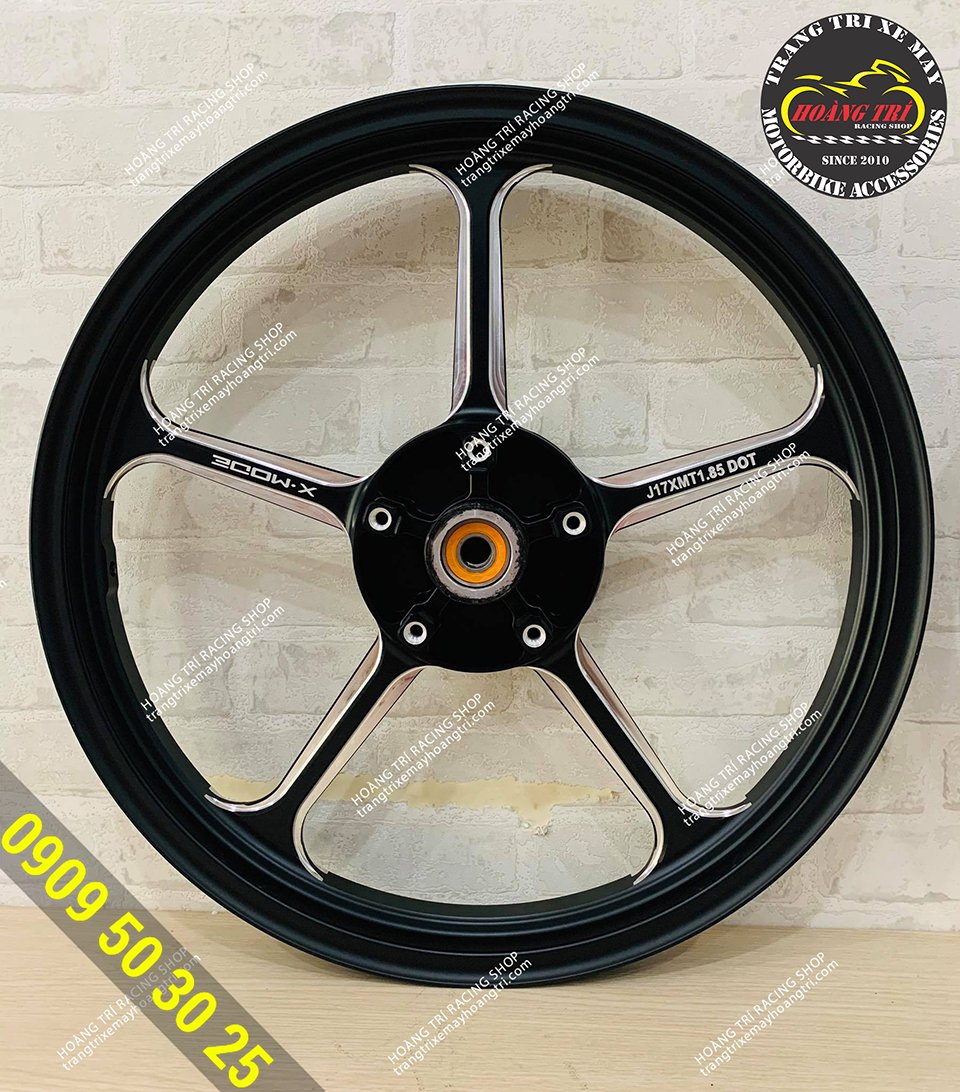 Close-up of black CNC X Mode aluminum wheels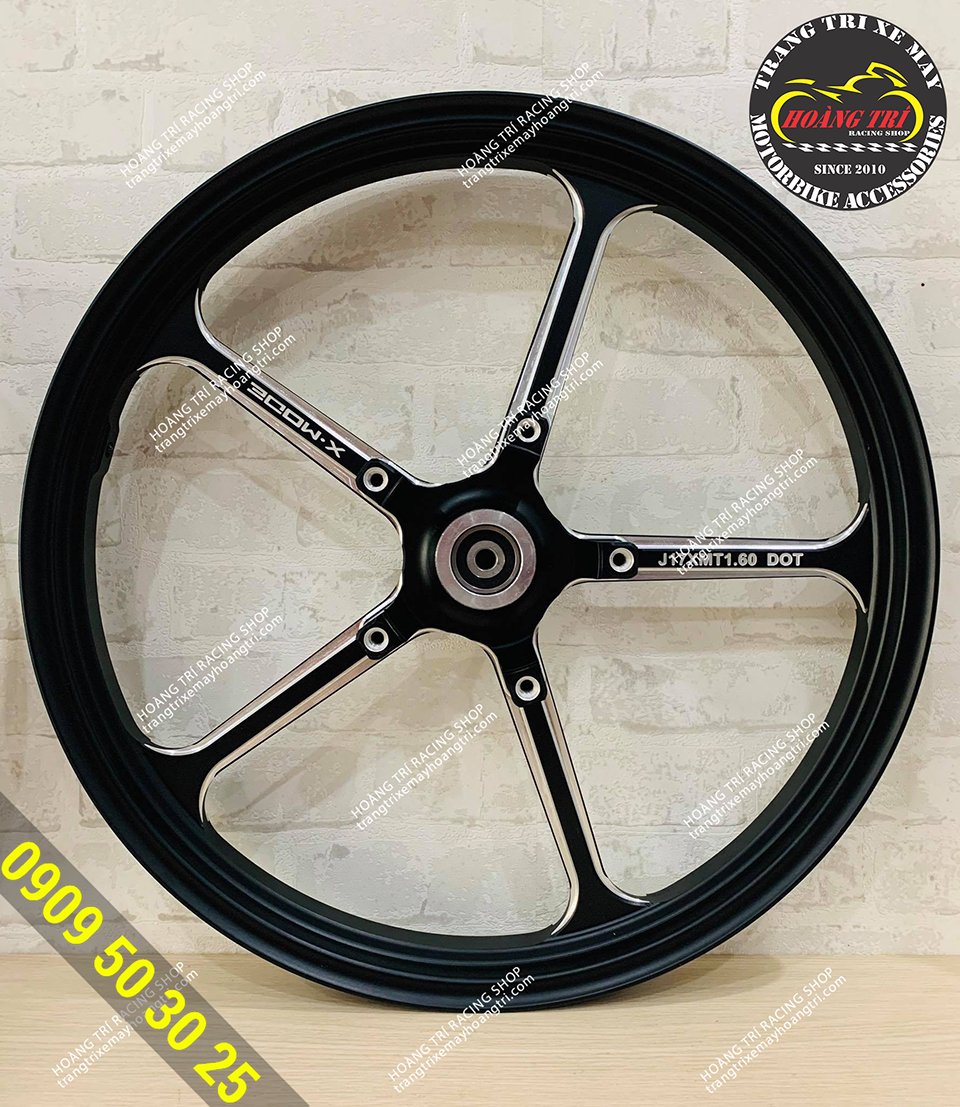 Engraved with the word XMode to affirm the brand on the plate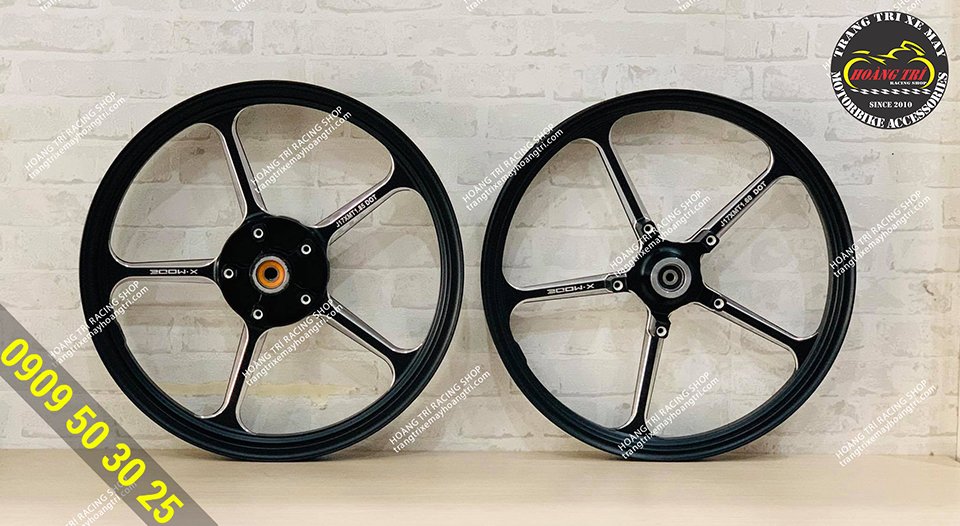 Overview of the pair of black aluminum CNC X Mode wheels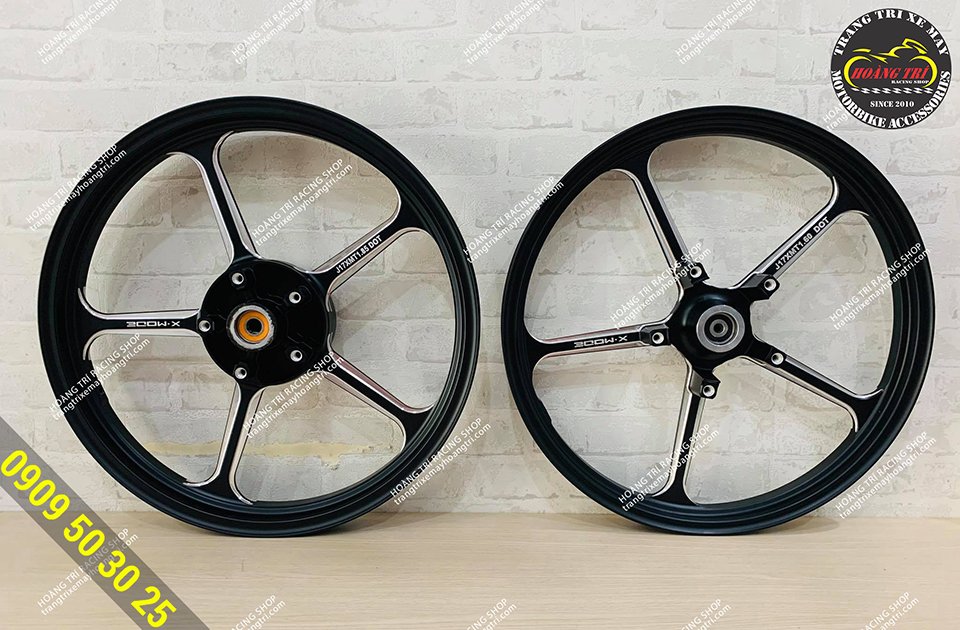 What are you waiting for, come and experience this long-awaited product right away!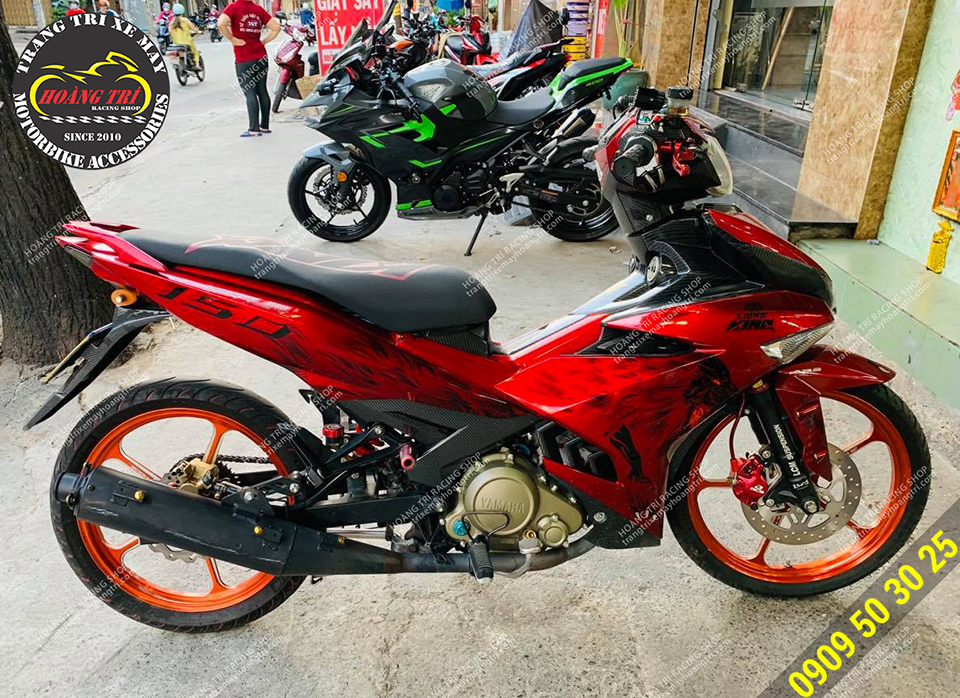 Orange K9 Xmode wheels on red Exciter 150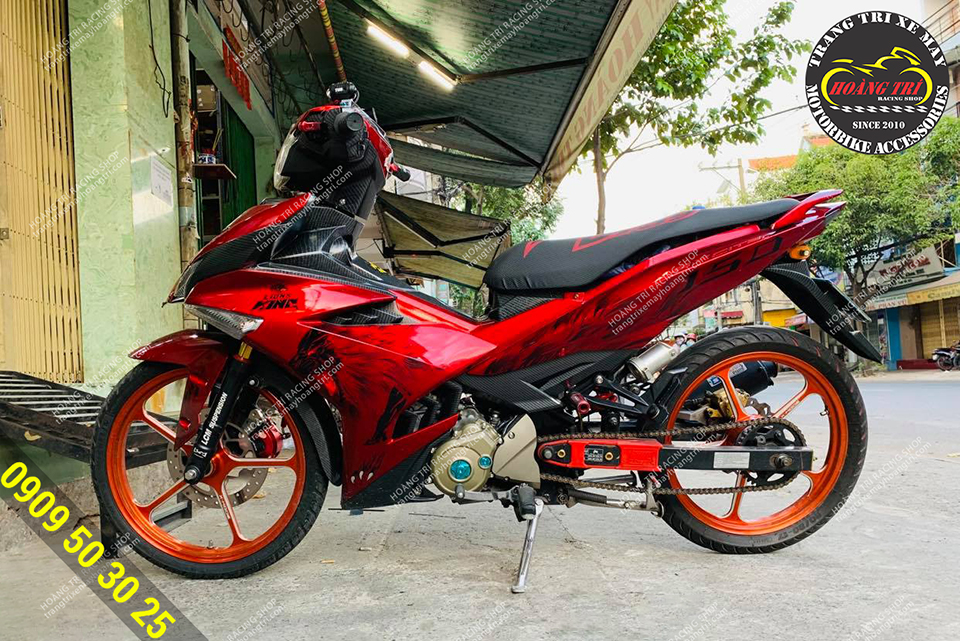 In addition, with a unique set of stamps to create a highlight for your car in a comprehensive way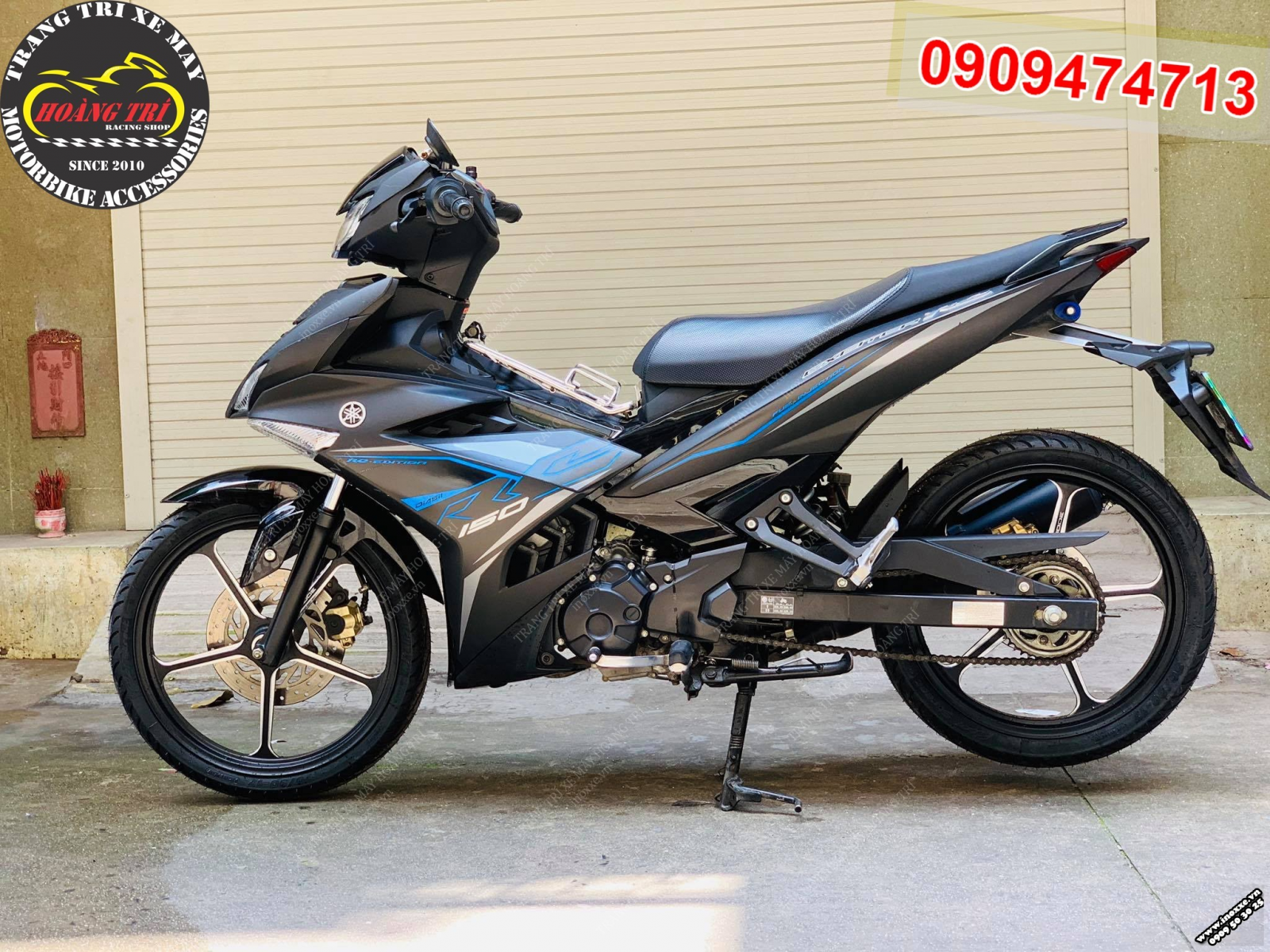 K9 X Mode CNC 1.6 x 1.85 wheels have been equipped on the car