The Yoshimura broken gear set gives your Winner a sporty look for a cool sitting posture. With solid, durable CNC aluminum material, outstanding colors decorate your pet's car and are a highlight on the car every time you go out on the street. Will you upgrade your Yoshimura broken number set for Winner?
Usually purchased with: Rapido Fold - Moto Racing style
Yoshimura's broken number is considered a quality product line as well as a variety of colors for you to choose easily to match your pet's car. The product is available in 4 colors: silver, orange, yellow and black . For the Winner and Winner X series, to install the Yoshimura single broken gear set, it is necessary to go through the mode process to be more suitable for the Winner X pet. Therefore, the product is only suitable for customers who are in Ho Chi Minh City or Go to the shop to install it directly. For customers who want to buy custom cars, please make sure you can install them yourself. The mode for Winner X car is about 3-4 hours of work, so you should consider to arrange the work accordingly.
Usually, when customers install the Yoshimura single broken gear set for Winner X, they will refer to the sporty Rapido folding line being sold at Hoang Tri Racing Shop. The duo creates a Moto Racing effect for your pet. Yoshimura's single broken number helps to change the sitting style (up forward) and the Rapido folding set with a sporty, stylish design further shows the playing quality for the car owner.
Or simply you just want to customize Winner X with quick accessories, you can go to one of 2 branches of Hoang Tri Racing Shop to consult with more than 100 accessories being served at the shop.
Address 1: 158 -160 Han Hai Nguyen, Ward 8, District 11, HCMC
Address 2: 586 Pham The Hien, Ward 4, District 8, HCMC
Phone:  0909 4747 13 - 0909 5030 25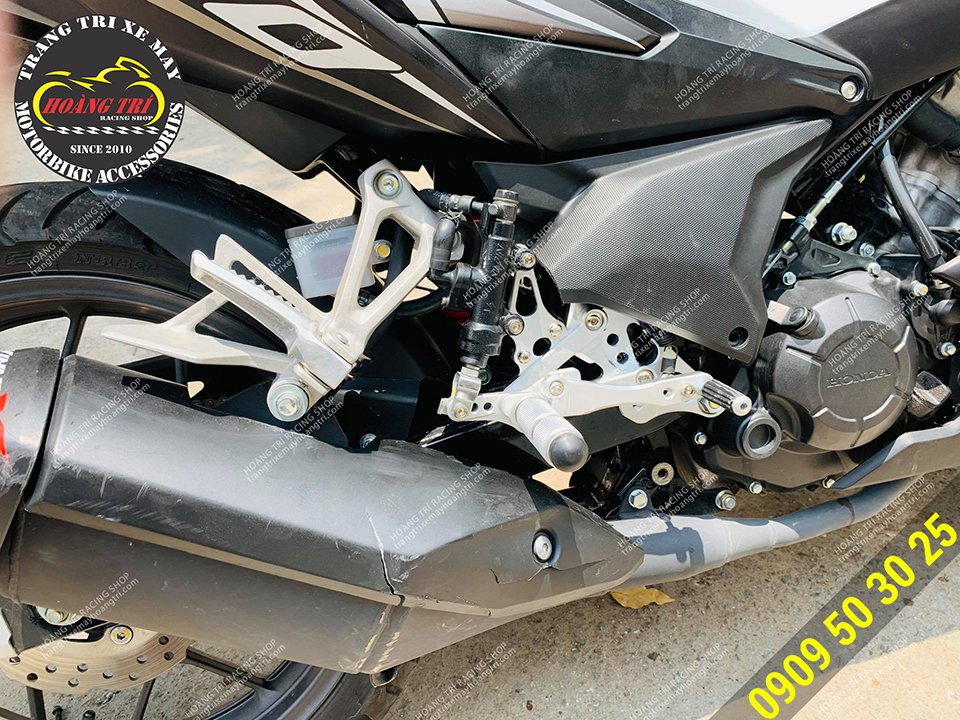 Winner X equipped with Yoshimura's broken number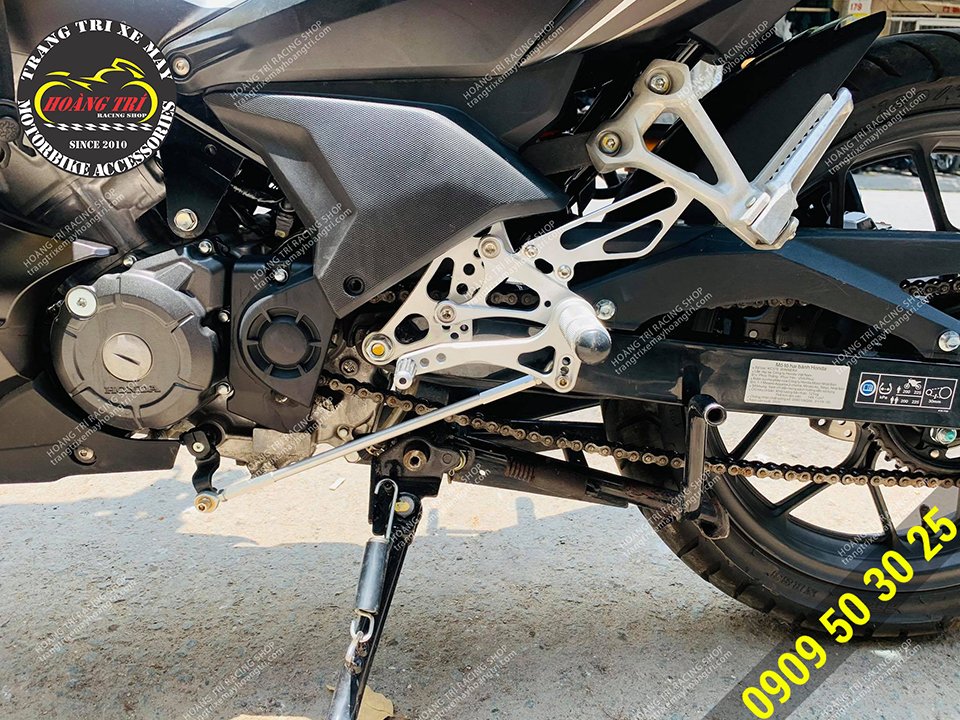 The number of Yoshimura fractures is the number of single fractures, so the rear footrest uses the zin footrest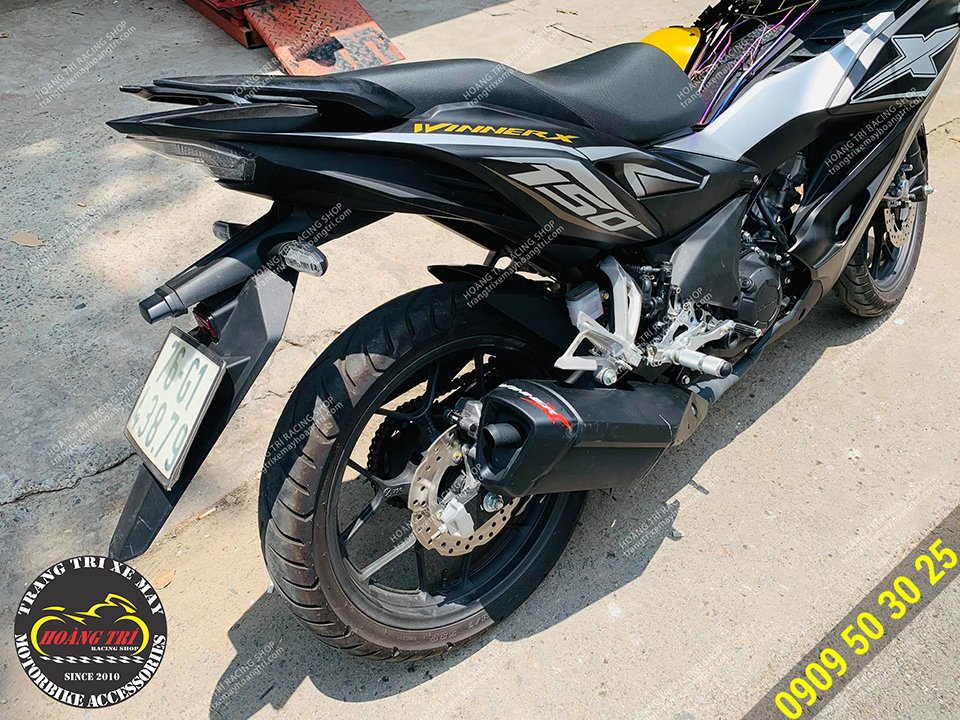 The broken number makes the sitting posture look sportier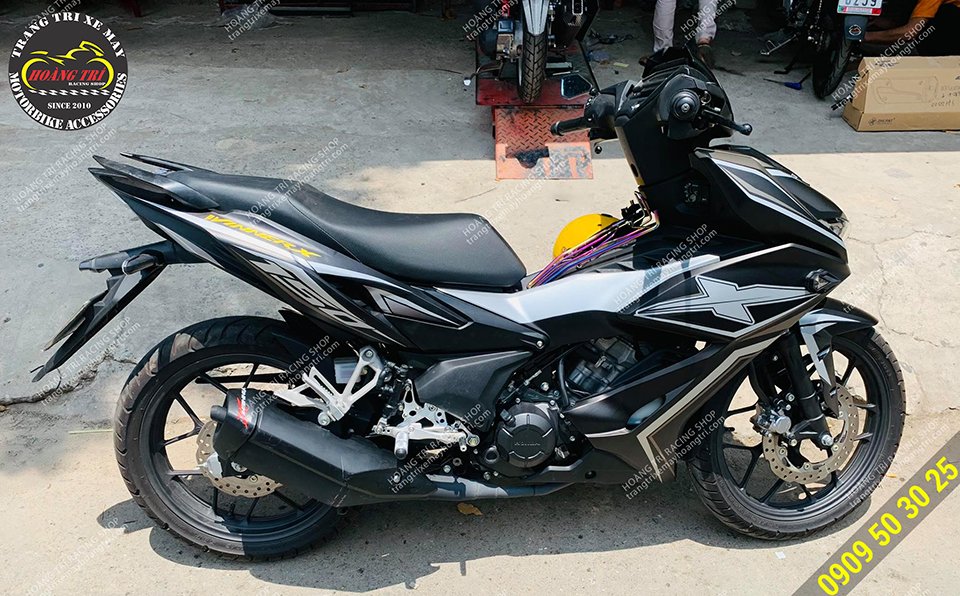 The footrests of the front occupants are moved further back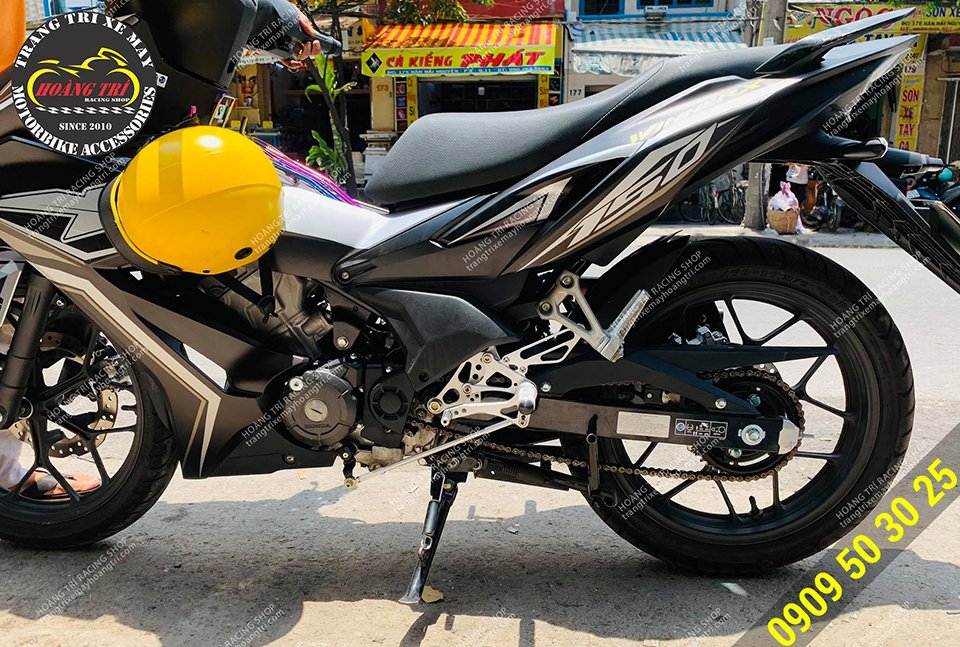 Experience the product that brings the right sports taste to you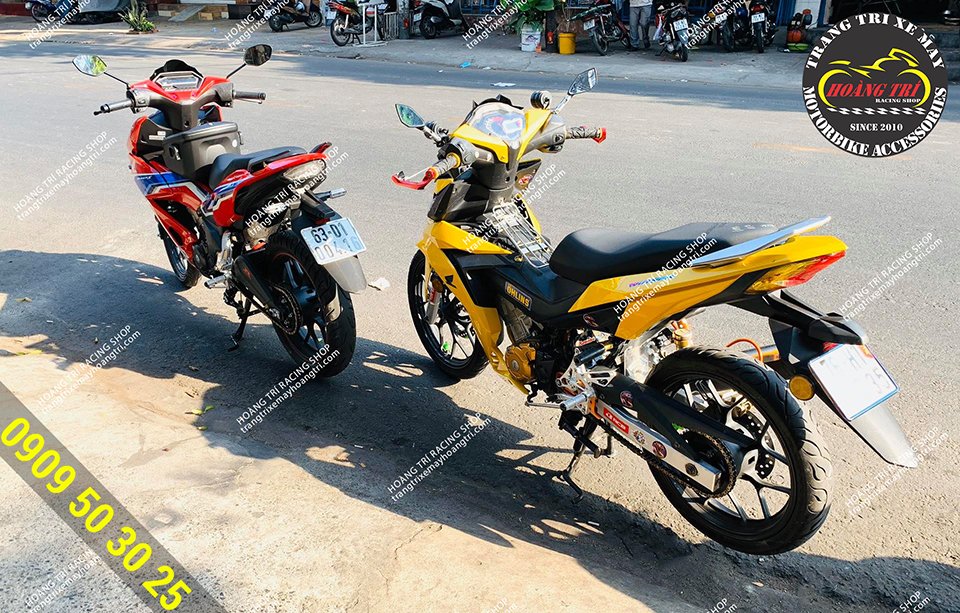 Winner V1 - Winner X has been changed to Yoshimura's broken number set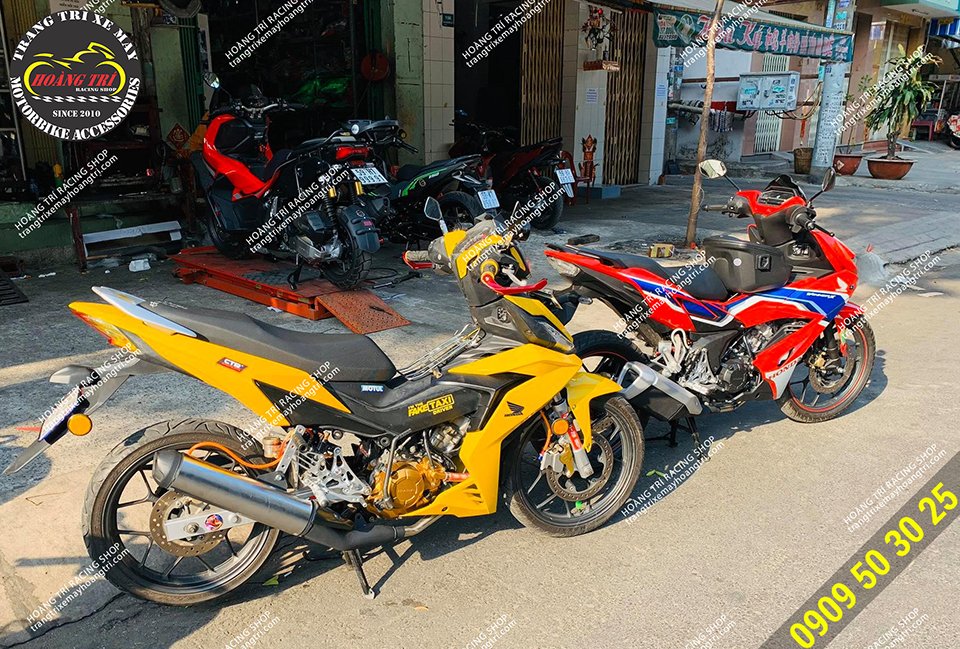 2 pet drivers look more aggressive and sportier when fitted with Yoshimura broken gears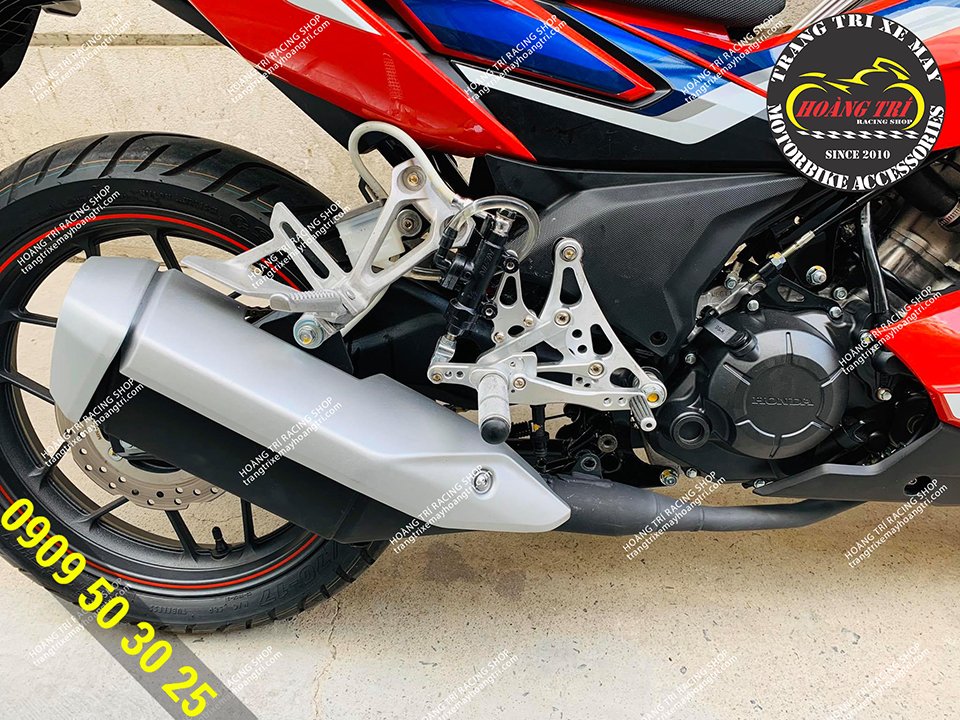 Winner X is equipped with a white Yoshimura single broken number set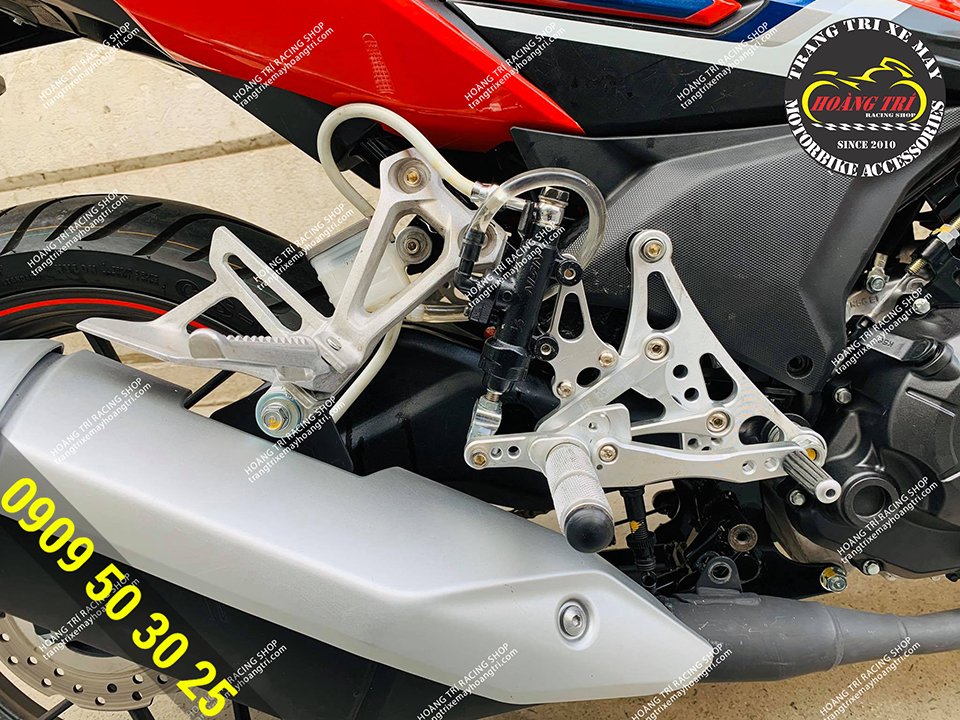 Close-up details of the number of single fractures Yoshimura Winner X (Right)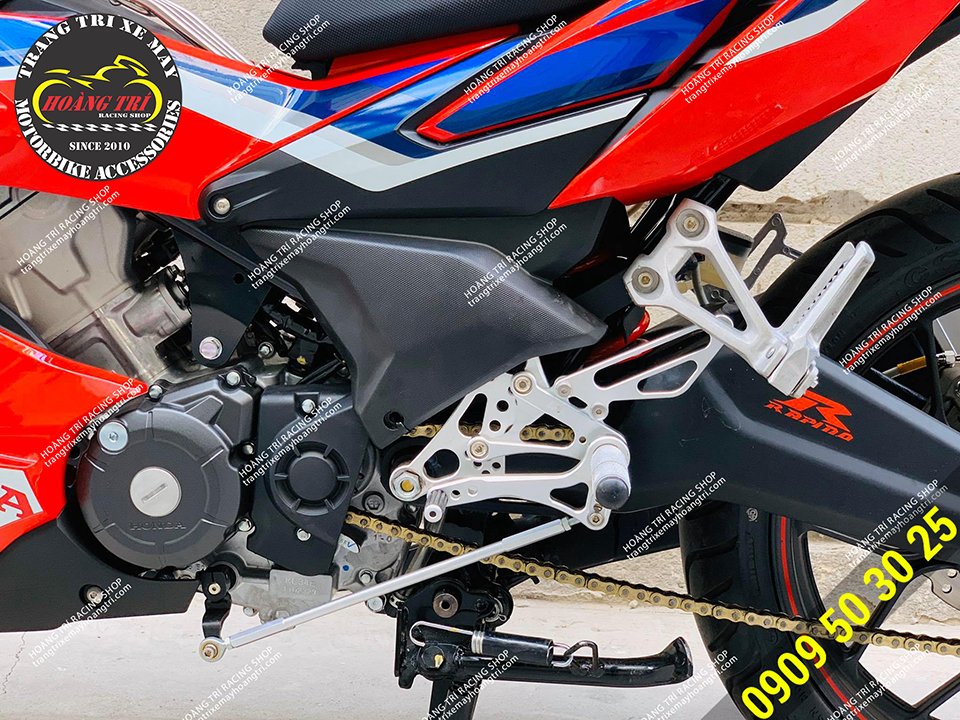 Close-up details of the number of single fractures Yoshimura Winner X (Left)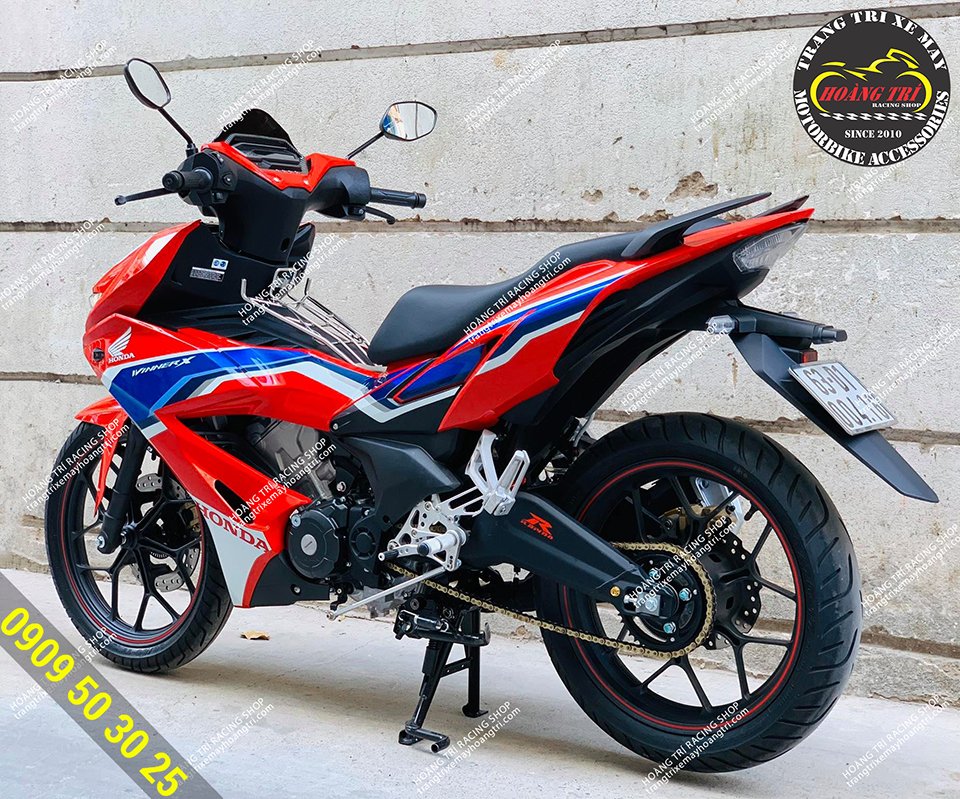 Create a comfortable, sporty sitting position for you when equipped with a Yoshimura broken gear set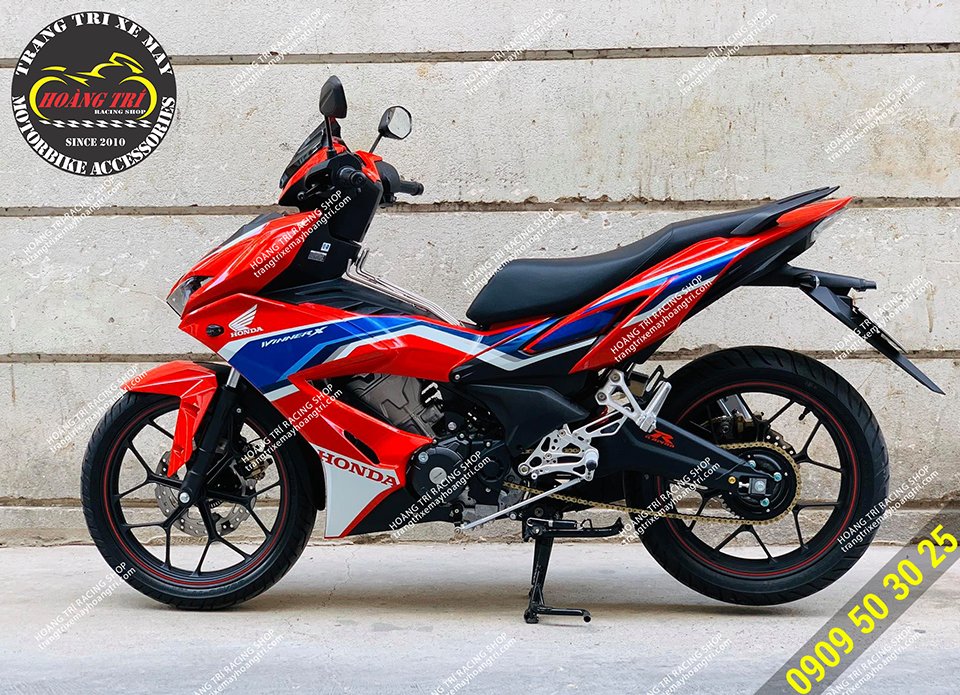 Usually comes with Rapido to make the car more sporty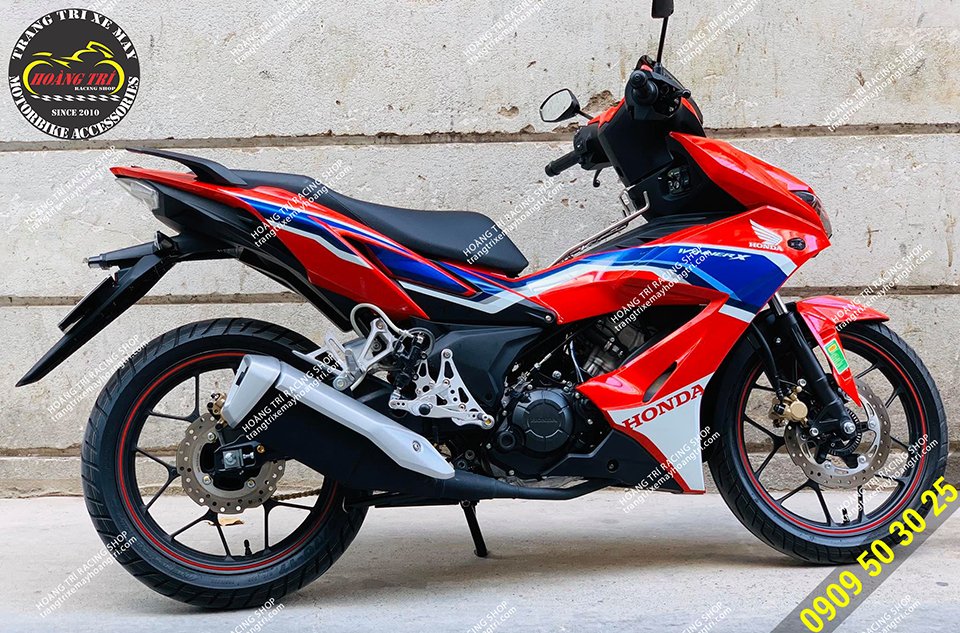 The front footrest has been moved back a bit