You are looking forward to the Idling Stop function to be upgraded on your Winner X so that you can save gas when you stop at a red light, wait for a purchase or have a more modern car feeling. However, Winner X version has not yet done this. Hoang Tri Racing Shop introduces you to a similar function: Winner X temporary shutdown switch
For  the temporary shutdown switch  , also known as  the destructive switch, which  is reset on many cars today, it is completely different from the Idling Stop function on the operating system of Honda car manufacturers. The product has the function of turning off the car engine like you turn off the key. However, with the switch, everything becomes faster. You only need to press the button and the system will completely stop working.
For the Idling Stop function, you just need to step on the gas pedal to be able to restart the car and run away. But for  the Winner X shutdown switch,  you will restart the car, then the engine can work normally. This function has little to save you fuel when traveling on a road with lots of red and green lights, shuts down quickly and saves fuel to protect the environment.
In addition, the switch used for  the temporary shutdown uses the SH 300i switch,  so it stands out and attracts the eye with its brilliant red color. This function is not recommended for home mode because it can cause short circuit on the vehicle's electric light system. You kindly to 1 in 2 branches in  Hoang Tri Racing Shop  to install the  switch temporarily shutdown for X Winner .
This product is modified for Winner X, so to complete the version, it is necessary to cut plastic to be able to attach the switch. However, the product still ensures the aesthetics as well as the beauty on your Winner X super product.
Address 1: 158 -160 Han Hai Nguyen, Ward 8, District 11, HCMC
Address 2: 586 Pham The Hien, Ward 4, District 8, HCMC
Phone:  0909 4747 13 - 0909 5030 25
Please refer to the clip to better understand the temporary shutdown of winner X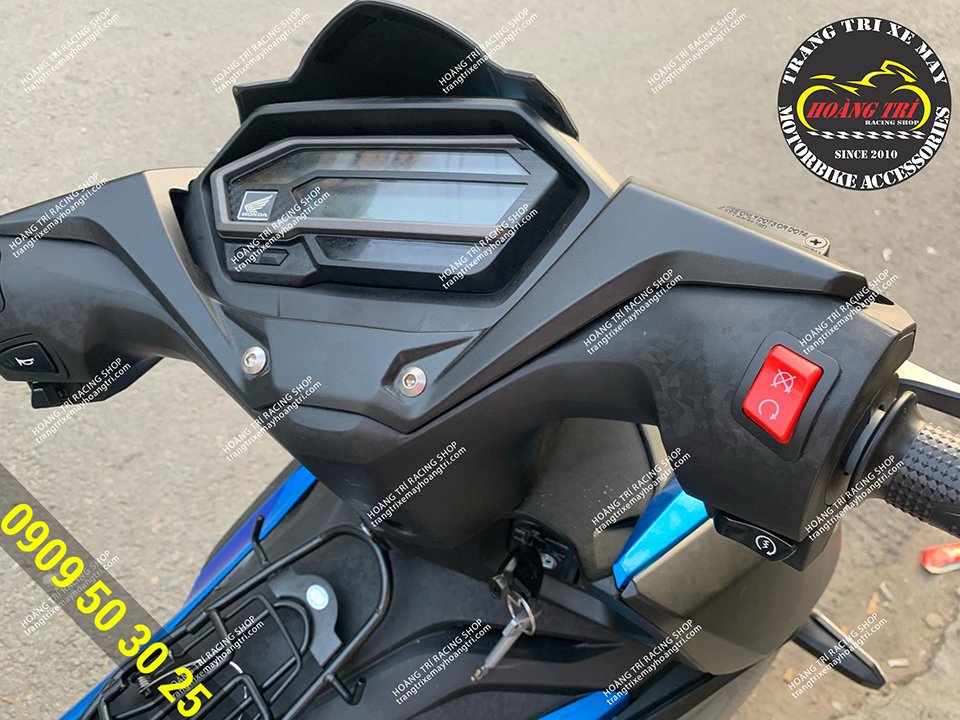 One more blue Winner X came to install temporary shutdown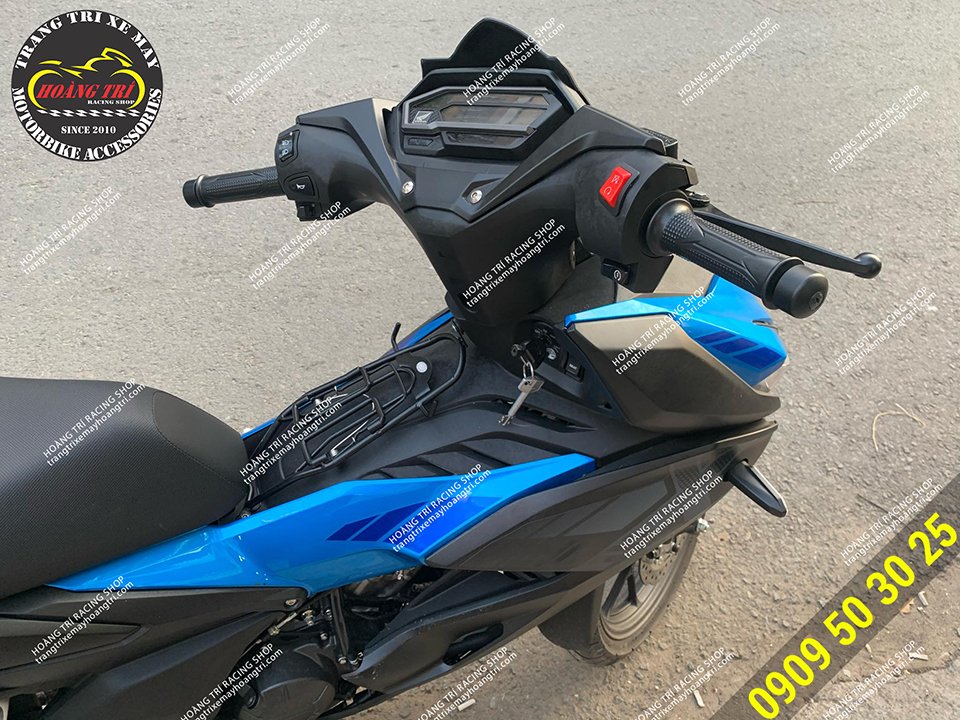 The car is equipped with a baga with a convenient hanger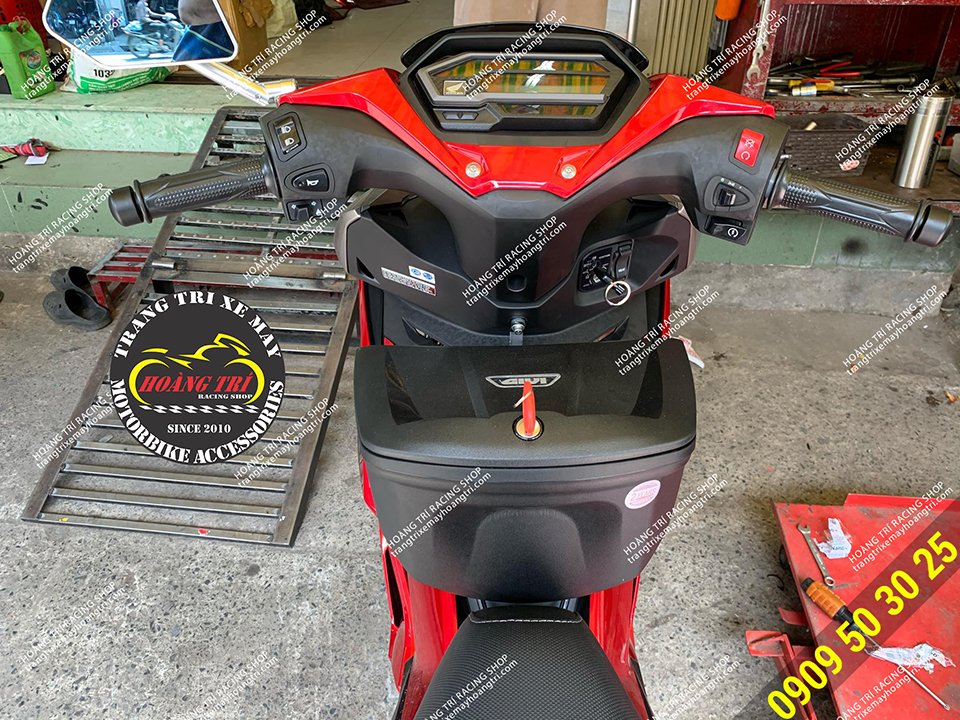 One more red Winner X came to install temporary shutdown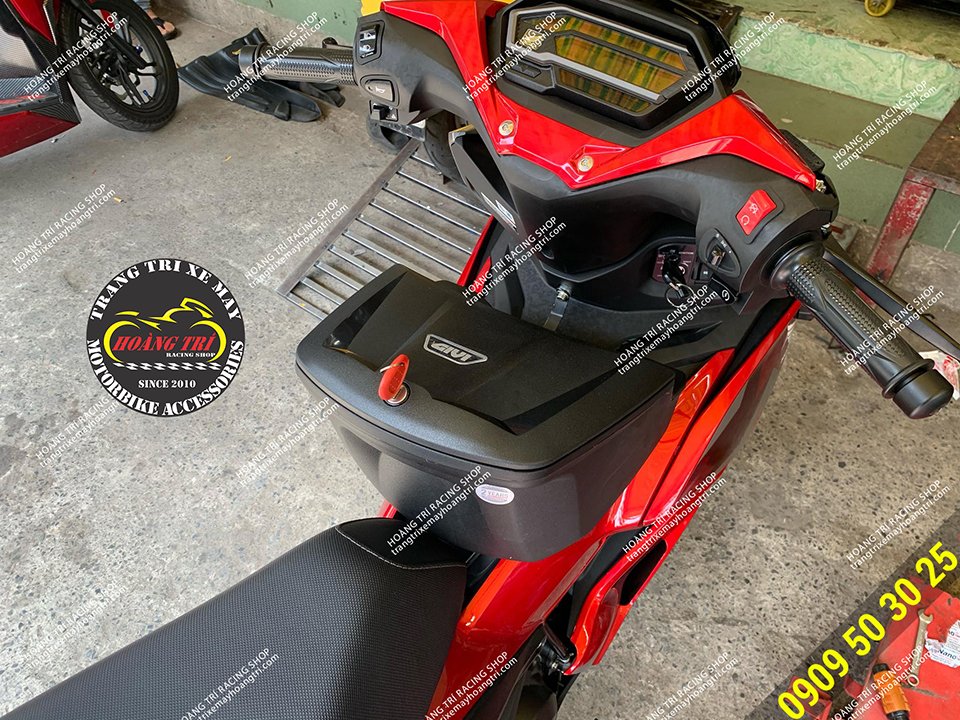 The car also has a convenient Givi middle box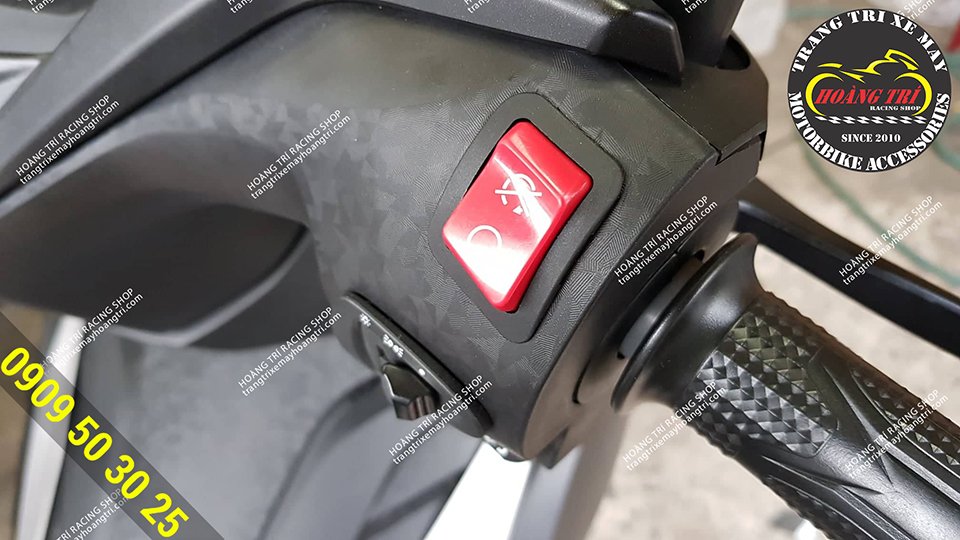 Winner X has the destruction switch - temporary shutdown Winner X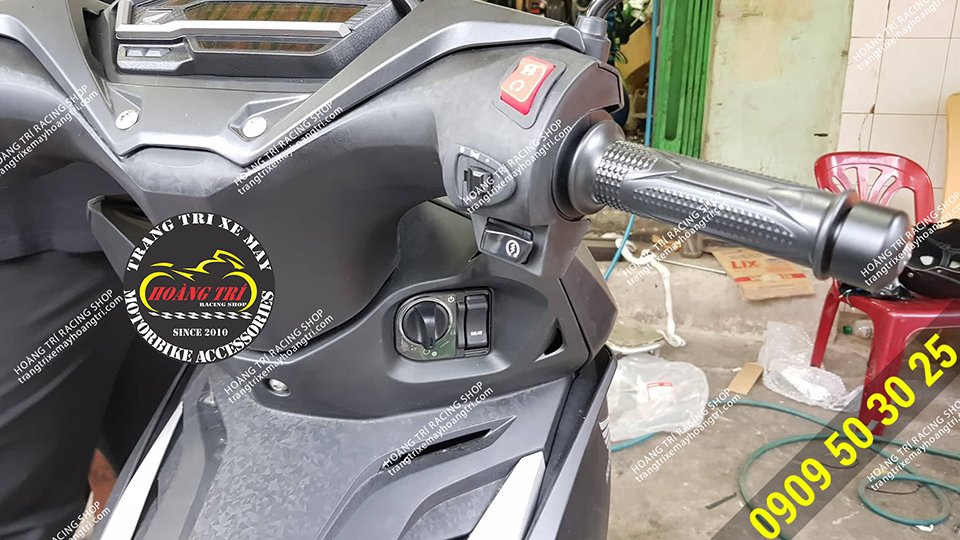 Using the red SH 300i switch makes the car stand out