The YSS G-Series fork is considered a shortened version of the YSS fork model present at Hoang Tri Racing Shop. The product is fitted with zin standard for SH Mode 2020 and previous SH Mode models. The combination of the black of the oven and the yellow of the oil tank gives your car a different color. Consult and equip your pet right away!
What do you know about the YSS brand?
YSS brand from Asia (Thailand):
Motorcycle forks with many different brands from all over the world. However, with a standard Asian brand (Southeast Asia), specifically Thailand with many famous brands. YSS is a famous brand of Thailand, not only favored by Vietnam but also countries around the world such as Europe, America, ... also a worthy brand of other manufacturers.
Success with fork products in Vietnam. Bringing a completely reliable product quality to consumers and more and more car enthusiasts trusting YSS forks from neighboring country - Thailand. Not only have forks for old cars, but this manufacturer always updates new types of forks to meet consumer demand for new vehicles. The structure and design are always updated regularly by YSS to satisfy the requirements of users' tastes.
YSS G-Series fork with SH Mode:
YSS G-Series fork is one of YSS's shortened fork lines. The product can be installed on both old and new 2020 Sh Mode cars. It  makes the driver's experience more comfortable when going on bumpy roads that make you more uncomfortable than the zin fork. For zin forks that are too old, perhaps the YSS G-Series fork is one of the options you should check out and buy for your pet.
For the SH Mode 2020 series, the YSS G-Series forks help make the car more attractive and beautiful. For older SH Mode models, the YSS G-Series fork with SH Mode is one of the saviors to help your pet get the desired bounce.
YSS G-Series fork with SH Mode attached to standard zin, so customers from afar can also order directly at Hoang Tri Racing Shop. We have nationwide shipping support with COD service completely convenient. In addition, customers can immediately visit one of the two branches to experience the quality firsthand, when in hand the YSS G-Series fork with SH Mode in hand .
Address 1: 158 -160 Han Hai Nguyen, Ward 8, District 11, HCMC
Address 2: 586 Pham The Hien, Ward 4, District 8, HCMC
Phone:  0909 4747 13 - 0909 5030 25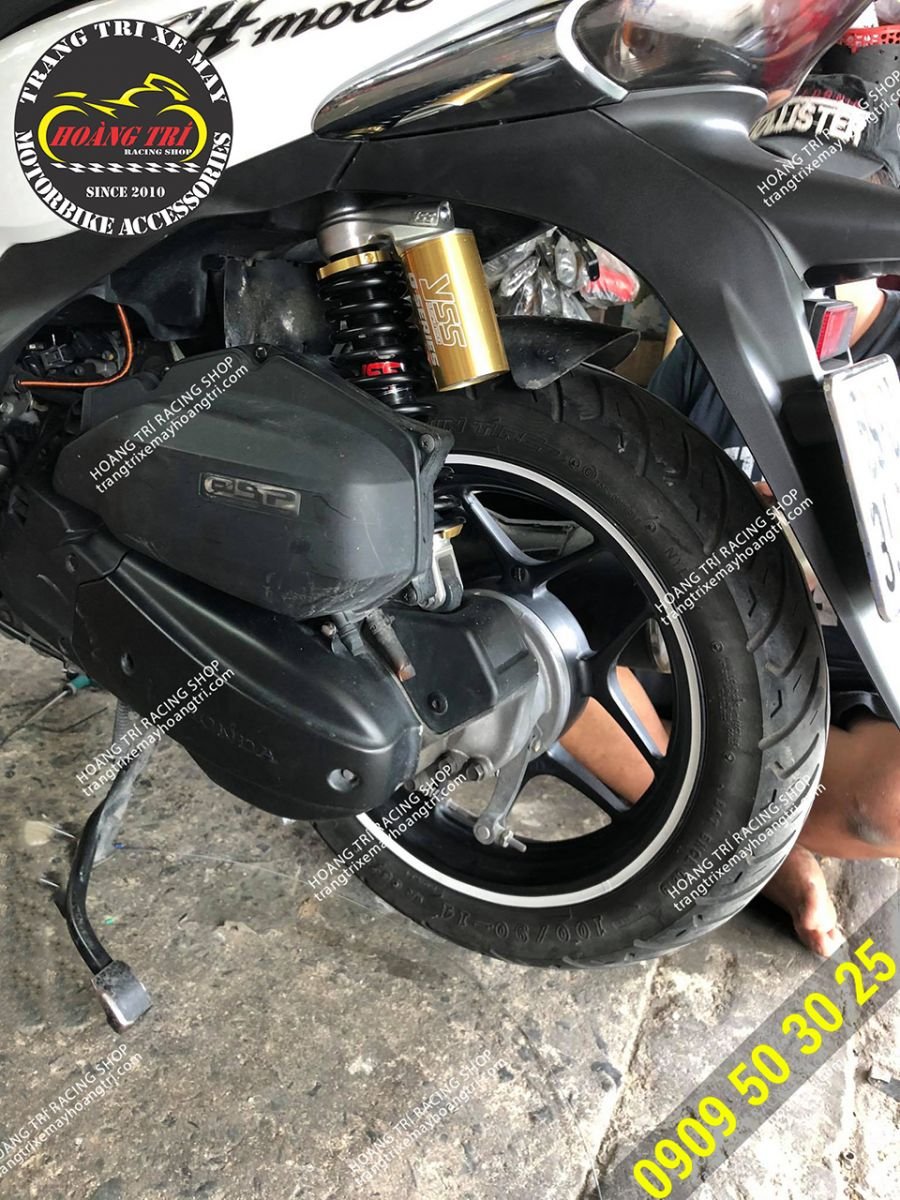 YSS G-Series fork has been fitted to SH Mode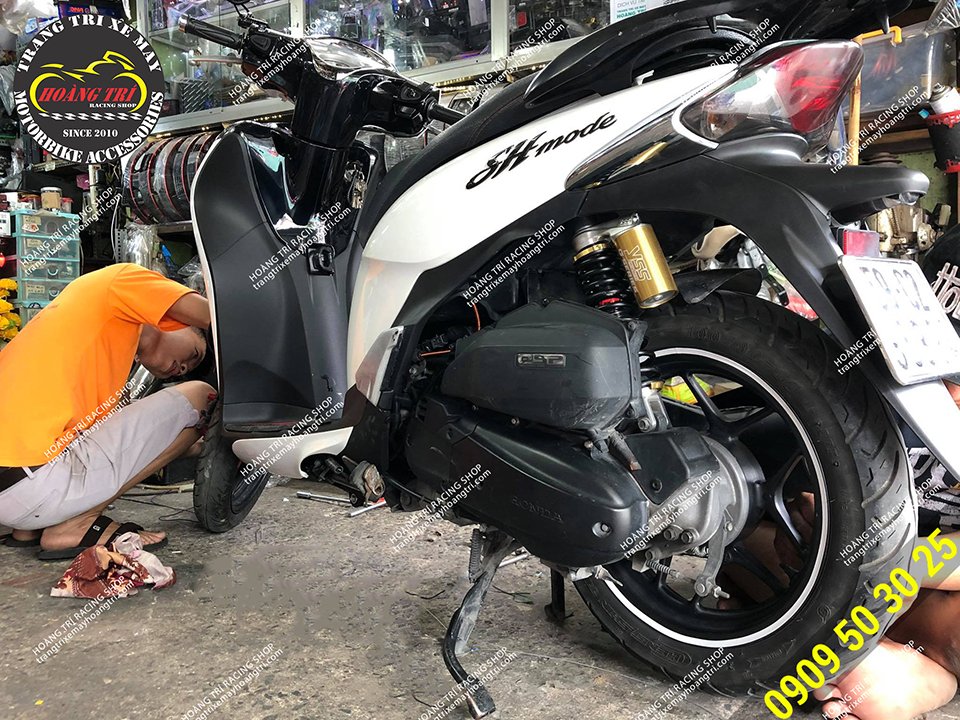 The staff is checking the overall car for the customer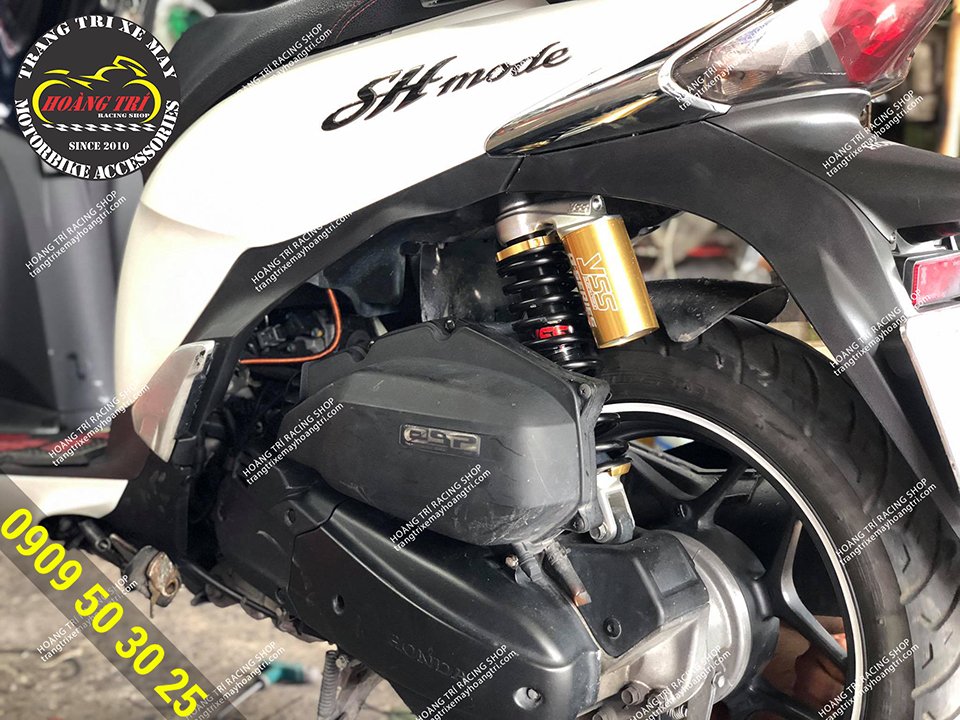 Close-up after completing the YSS G-Series fork on Sh Mode